At 83, Arne Glimcher indulges his inner curator
Arne Glimcher, the founder of Pace Gallery, at Gallery 125 Newbury, his new space in Manhattan's TriBeCa neighborhood scheduled to open in September 2022. "I'm going back to my roots," Glimcher said of the new place, which will be under the Pace umbrella but will be a sandbox of sorts for him. Luca Pioltelli, courtesy Pace Gallery via The New York Times.

by Ted Loos
NEW YORK, NY
.-
At 83, Arne Glimcher has already had unusual longevity as a top art dealer, with more than six decades in the business. But he is still expanding his reach. Glimcher, founder and chair of Pace Gallery, plans to establish a new space in Tribeca, to open in September, called Gallery 125 Newbury, named after the Boston address where he started Pace in 1960. "I'm going back to my roots," Glimcher said of the new place, which will be under the Pace umbrella but will be a sandbox of sorts for him. "It's a project space for me to do the thematic shows I want to do." First up will be an exhibition about "futurism," he said, not the early 20th-century movement but works by contemporary artists across cultures who are forward-looking. He wasn't ready to name the artists yet. "I'm a curator at heart, I always have been," Glimcher said in an interview. "I always wanted to be the director of MoMA. So this is my little modern art muse ...
More
The Best Photos of the Day
Phoenix Art Museum selects Jeremy Mikolajczak to serve as museum's new director and CEO in national search
Picasso's Surrealist masterpiece 'La Fenêtre Ouverte' to be offered at auction for the first time
Meat Loaf, 'Bat Out of Hell' singer and actor, dies


Jeremy Mikolajczak currently serves as the Jon and Linda Ender Director and CEO of the Tucson Museum of Art and Historic Block.



PHOENIX, AZ.- Phoenix Art Museum announced today that it has appointed Jeremy Mikolajczak to serve as the Museum's Sybil Harrington Director and Chief Executive Officer. Mikolajczak, who currently serves as the Jon and Linda Ender Director and CEO of the Tucson Museum of Art and Historic Block (TMA), will assume his role at PhxArt, the leading and largest art museum in the Southwestern United States, beginning in April 2022. Mikolajczak brings to the institution significant experience as a museum director and curator with a special focus on community engagement and education, having served previously as the executive director, chief curator, curatorial fellow, and faculty with learning institutions across the country. Mikolajczak was selected following a national search led by a diverse group of Trustees, community leaders, and Museum leadership. "We are honored to announce ... More



Pablo Picasso, La fenÍtre ouverte, 1929. Estimate: £14,000,000-24,000,000). © Christie's Images Ltd 2022.



LONDON.- Presented at auction for the first time, La fenÍtre ouverte (1929, estimate: £14,000,000-24,000,000) is a seminal work from Pablo Picasso's Surrealist period. The painting will highlight Christie's 21st edition of The Art of the Surreal Evening Sale, a key element of the 20/21 Shanghai to London series of auctions, which will take place on 1 March 2022. Impressively scaled and rendered with a bold colour palette and direct handling, La fenÍtre ouverte is a work of striking visual power. Painted on 22 November 1929, this complex and compelling studio scene is one of a series of Atelier works that Picasso had begun around 1926, richly symbolic and radically constructed paintings that reveal the multi-faceted interests of the artist at this time. Other works from this series are housed in museums including The Museum of Modern Art, New York and Musťe National d'Art Moderne, Le Centre Pompidou, ... More



Born Marvin Lee Aday, he sold millions of albums, won a Grammy and acted in films including "The Rocky Horror Picture Show" and "Fight Club."

by Alex Marshall, Ben Sisario and Derrick Bryson Taylor



NEW YORK, NY.- Meat Loaf, the larger-than-life rocker whose 1977 debut, "Bat Out of Hell" — a campy amalgam of hard rock and Broadway-style bombast — became one of the bestselling albums of all time, died Thursday. He was 74. His death was confirmed by his manager, Michael Greene. The cause and location were not given. Meat Loaf, who was born Marvin Lee Aday and took his stage name from a childhood nickname, had a career that few could match. He was a trained Broadway belter and a multiplatinum-selling megastar whose biggest hits, like "Bat Out of Hell" and "Paradise by the Dashboard Light," were radio staples — and barroom singalongs — for decades. Despite his success, he earned little respect from rock critics. "Nutrition-free audio lunch meat" was how Rolling Stone dismissed "Bat Out of Hell" — which would ... More
A dollhouse you could call home
New work by British artist Rose Wylie on view at David Zwirner
Christie's Americana Week totals $23,686,438


A detail of the Stettheimer Dollhouse, on exhibit at the Museum of the City of New York. Brad Farwell, Museum of the City of New York, via The New York Times.

by Will Heinrich



NEW YORK, NY.- Last week I took my daughter to the Museum of the City of New York to see the Stettheimer Dollhouse and the breadbox-sized art show installed within. The dollhouse and its art show both have been at the museum since 1945, but only in the past year have they been given a room of their own. And while my daughter was a little distracted by a sighting of Oscar the Grouch, down the hall in "Puppets of New York," I was completely entranced. Commissioned in 1916 by Carrie Stettheimer — a wealthy New Yorker who ran fashionable salons with her mother, Rosetta, and her sisters Ettie, an author, and Florine, a well-known painter — the house is a 28-inch-tall, two-story, 12-room mansion, complete with bathrooms and an elevator, modeled on Andrť Brook, the Tarrytown estate ... More



Rose Wylie, Red Girl (no face) 2020. Painted aluminium © Rose Wylie. Courtesy the artist and David Zwirner.



LONDON.- David Zwirner is presenting new work by British artist Rose Wylie (b. 1934) in The Upper Room at the gallery's London location. The exhibition features both two- and three-dimensional works, emphasising the interchange between painting and sculpture in the artist's practice and highlighting the way in which her move into sculpture in recent years has enabled her to explore new perspectives on recurrent motifs. Wylie has become known for her uniquely recognisable, colourful, and exuberant compositions that at first glance appear aesthetically simplistic, not seeming to align with any discernible style or movement, but on closer inspection are revealed to be wittily observed and subtly sophisticated meditations on the nature of visual representation itself. While sculpture is a relatively new innovation in the artist's body of work, introduced within the last five years, Wylie has long been interested in ... More



Ammi Phillips (1788-1865), Woman with Pink Ribbons. Painted circa 1833. Oil on canvas, 31ĺ x 27 in. Sold for: $3,870,000. © Christie's Images Ltd 2022.



NEW YORK, NY.- Christie's week of Americana sales totaled $23,686,438 and established 8 auction records. The week of sales was led by Ammi Phillips' Woman with Pink Ribbons, a masterpiece of American Folk Portraiture from The Collection of Peter and Barbara Goodman which sold for $3,870,000 and established a world auction record for the artist. Important Americana totaled $7,866,188 and was 90% sold by lot and 139% hammer sold above low estimate. Gilbert Stuart's Atheneaum-type portrait of George Washington was the top lot of the sale, totaling $930,000, and far surpassing its estimate of $200,000-300,000. Other portraits of America's first President also exceeded their estimates including works by Charles Peale Polk ($562,500) and James Sharples ($625,000), which also established a new auction record for the artist. The top work of furniture was a magnificent Philadelphia Queen Anne carved walnut armchair which realized $750, ... More
Regen Projects opens an exhibition of new works by Rachel Harrison
Renato Leotta's first exhibition at Sprovieri opens in London
Verisart announces its inaugural curated NFT auction on Artsy


Installation view of Rachel Harrison, Caution Kneeling Bus at Regen Projects, Los Angeles January 15 – February 20, 2022. Photo: Evan Bedford, Courtesy Regen Projects, Los Angeles.



LOS ANGELES, CA.- Regen Projects is presenting an exhibition of new works by Rachel Harrison. Over the last thirty years, Harrison has pioneered an approach to art-making that melds formal invention with the artifacts of popular culture. Wryly assimilating readymade objects into otherwise handmade, abstract forms, her citational impulse draws freely on both the history of art and the dregs of our political landscape. This solo show follows her major mid-career survey Rachel Harrison Life Hack at the Whitney Museum of American Art in 2019–20. As Maggie Nelson has written, "many elements of Harrison's practice are incommunicable, save in concert"—and even then, nothing's assured. The artist's impulse both to catalog and to estrange the world around her has always run on a number of tracks, which ... More



Renato Leotta, Riccio, 2021.



LONDON.- Sprovieri is presenting Linea, Punto., Renato Leotta's first exhibition at the gallery, in collaboration with Galleria Fonti, Naples. Leotta's artistic practice is closely connected to the observation of the land and sea sceneries of the Mediterranean. Cooperating with nature, Leotta mediates with the universal phenomena that make up a fragmented territory: the phases of the moon and tides, the volcanic rains, the bioluminescence of plankton, the waves, the microlith, combining through his works a minimalist vocabulary and poetry with ease. The exhibition consists of a group of works made of fabric, "Orizzonti", obtained by immersion into the sea and then left to dry naturally in the sun. The physical phenomenon of the crystallisation creates, through the line, a visual division on the fabrics, tracing an ideal horizon that tells the movement of the tides related to the phases of the moon and describes the them ... More



Vince Fraser, Champion of Change (still), 2021, NFT.



LONDON.- The contemporary art world celebrates the breadth of creativity in the NFT space with Artsy x Verisart: 22 for 2022, an NFT auction featuring 22 artists for 2022 across the contemporary, digital and street art market. Curated by Verisart, the NFT minting and verification platform, and organized in partnership with Artsy, the world's largest online art marketplace, the auction will offer newly commissioned works and bids will be accepted in Ethereum (ETH). "A year ago, this new digital format had barely scratched the surface in the art world but after a spectacular, whirlwind year, NFTs no longer require an introduction. If 2021 was the year the art world woke up to NFTs, 2022 is the year that relationship is cemented. The 22 participating artists in this inaugural Verisart x Artsy curated NFT auction reflect the widespread engagement with NFTs throughout the art market and across all disciplines, styles and generations," said Robert Norton, CEO & co-founder of Verisart. Artsy ... More
Clare Lilley appointed new Director of Yorkshire Sculpture Park
Historic, contemporary, and never-before-displayed works pose timeless questions
Lawsuit says faculty at a top arts school preyed on students for decades


Clare Lilley. Photo © Jonty Wilde.



WAKEFIELD.- Yorkshire Sculpture Park announced that Clare Lilley has been appointed to take up the role of Director in March 2022, as Founding Director Sir Peter Murray CBE retires. Over the years Clare has made an enormous contribution to YSP as it has developed into the leading international cultural organisation it is today. As Director of Programme, she has taken responsibility for exhibitions and projects, the collection, learning and engagement at YSP which in 2014 was named the UK Art Fund Museum of the Year. Clare has been integral to a number of YSP's buildings, including The Weston, which in 2019 was shortlisted for the RIBA Stirling Prize. Combining art historical and contemporary knowledge, together with a passion for art outdoors and for enabling access to art for all people, Clare has expertise in developing and siting sculpture in the public realm. Her curated work with artists includes Ai Weiwei, Fiona Banner, Damien Hirst, Ama ... More



Satyavati and Shalya (Satyawati and Salya), approx. 1936–1940, by Ida Bagus Putu Taman (Indonesian, 1873–1953). Sandalwood. Asian Art Museum, Vicki Baum Bali Collection; Gift of Wolfgang Lert and Ruth Clark Lert, 1992.43. Photo: © Asian Art Museum of San Francisco.



SAN FRANCISCO, CA.- Fluid, rigid, subversive, transformative. Gender expression spans culture, time, and place. Exclusively at the Asian Art Museum, Seeing Gender invites visitors to journey across the spectrum of gender in Asian art, from the ancient to the contemporary, from the divine to the sensual. Four emerging curators have placed artworks from diverse cultures and periods side by side in the museum's first cross-cultural exhibition to survey our vast collection through the lens of gender. The exhibition includes 17 artworks of varying scales and media, ranging from a 1,000-year-old Indian sandstone sculpture to a 21st-century version of traditional Korean shoes crafted from stiff mulberry paper. This original exhibition reveals long- ... More



In an image provided by David Hillegas, The University of North Carolina School of the Arts campus. David Hillegas via The New York Times.

by Matt Stevens



NEW YORK, NY.- The breadth of the 236-page complaint is as stunning as its details are disturbing. Fifty-six former arts students say dozens of teachers and administrators participated in, or allowed, their sexual, physical and emotional abuse when they were in school. Overall, the misconduct spanned more than 40 years, beginning in the late 1960s, according to the lawsuit, and included assaults in classrooms, private homes off campus, a motel room off a highway and a tour bus rumbling through Italy. Respected figures in the dance and performing arts world who worked at the school are said to have participated. The lawsuit, filed late last year, accuses faculty at the prestigious University of North Carolina School of the Arts of a range of abuses including rape. Court papers ... More
Abstract Landscape Drawing

Flashback
On a day like today, French painter Nicolas Lancret was born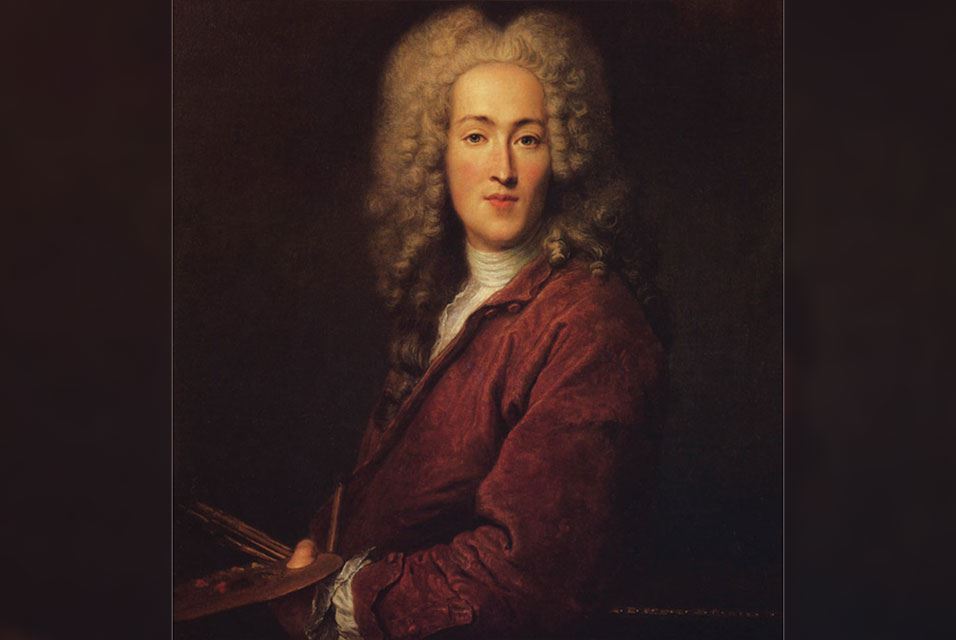 January 22, 1690. Nicolas Lancret (22 January 1690 - 14 September 1743), French painter, was born in Paris, and became a brilliant depicter of light comedy which reflected the tastes and manners of French society under the regent Orleans.
---

Museums, Exhibits, Artists, Milestones, Digital Art, Architecture, Photography,
Photographers, Special Photos, Special Reports, Featured Stories, Auctions, Art Fairs,
Anecdotes, Art Quiz, Education, Mythology, 3D Images, Last Week,

.
---
Royalville Communications, Inc
produces: