Priceless historical Dutch artefacts get new lease of life
Site administrator Wim Hoeben shows paintings from the collection of Paleis Het Loo during the preview in the Collection Center Netherlands in Amersfoort, on September 7, 2021. About half a million objects are kept in the center from four national collections, namely those of the Rijksmuseum, the Dutch Open Air Museum, Paleis Het Loo and the Cultural Heritage Agency. Sem van der Wal / ANP / AFP.
AMERSFOORT
(AFP)
.-
Prized paintings, an ornate throne and a barrel organ that survived the great 1953 flood are some of the thousands of artefacts plucked from obscurity to be showcased in a new Dutch 'physical memory' centre. Dutch culture minister Ingrid van Engelshoven will on Monday unveil the new Netherlands Collection Centre (CC NL), a state-of-the-art, tailor-made building housing a myriad of objects which previously gathered dust in storages at four of the country's most influential museums and institutions. While not a museum, the combined collection will be available on appointment for people expressing a specific interest or for research purposes. The CC NL "brings to light thrilling collections that were previously hidden from view," said Taco Dibbits, director of Amsterdam's famous Rijksmuseum where some of the artefacts were previously stored. "Combining the collections means that royal carriages now stand alongside farm carts. This gives rise to a more ...
More
The Best Photos of the Day
Italy seizes 500 fake Francis Bacon works
After the storm, Philip Guston for real
Queen Marie-Antoinette's diamonds for sale in Geneva


File photo of the site of Bacon's relocated studio, Dublin. Photo: antomoro/wikipedia.org



ROME (AFP).- Italian authorities on Friday said they had seized 500 works of art suspected of being Francis Bacon counterfeits, along with cash and other valuables worth around three million euros. Five people have been charged with criminal conspiracy to "authenticate and circulate fake works of art" and "fraud and money laundering", according to an official statement. The main suspect is a collector from Bologna, according to media reports. He had been the subject of two different investigations since 2018, the statement said. Police launched the first after discovering "numerous works of contemporary art... including two drawings (purporting to be) signed by Francis Bacon, one of the most famous artists of the 20th century" at the man's home. The second investigation was opened by the tax authorities, which found "financial flows with foreign countries... incompatible with his legal sources of income", the statement said. Francis Bacon (1909-1992) ... More



Philip Guston, Sleeping, 1977. Oil on canvas, 213.4 x 175.3 cm / 84 x 69 in. Private Collection. Photo: Genevieve Hanson. © The Estate of Philip Guston, courtesy Hauser & Wirth.

by Roberta Smith



NEW YORK (NYT NEWS SERVICE).- Hauser & Wirth, the gallery that has represented the estate of Philip Guston since 2015, has leapt unto the breach. In lieu of "Philip Guston Now," the enormous, widely anticipated retrospective set to tour to four museums on both sides of the Atlantic that was abruptly postponed last September, Hauser & Wirth has mounted a powerful exhibition of 18 of the late paintings that are the crowning achievement of abstract expressionism's greatest apostate. The new show, "Philip Guston, 1969-1979" — organized with cooperation from the Guston Foundation — is divided between two galleries: six paintings from 1969-70 featuring the white-hooded creatures that recall the Ku Klux Klan, and partly caused the postponement; ... More



This picture taken in Geneva on September 6, 2021 shows one of the two bracelets belonged to French Queen Marie-Antoinette adorned with three rows of 112 old cut diamonds, that will be offer for the first time for sale at an estimated price of 2 - 4 millions of US dollars (Euro 1,8 - 3,7 millions) by Christie's auction house on November 9 in Geneva. Fabrice COFFRINI / AFP.

by Agnès Pedrero



GENEVA (AFP).- Two splendid diamond bracelets that belonged to French queen Marie-Antoinette will go under the hammer in Geneva later this year, the auction house Christie's said Wednesday. The bracelets, coated with 112 diamonds in total, will be sold together and are estimated to fetch between $2-4 million when they go under the hammer on November 9. That estimate "includes not only the intrinsic value of the diamonds, but also the possibility to wear jewellery that was once worn by the famous queen Marie-Antoinette," Christie's jewellery specialist Marie-Cecile Cisamolo told AFP. The historic ... More
Taliban takeover sparks fear for Afghanistan's heritage
New sculptures by Thomas Houseago and posthumously cast bronze sculptures by Auguste Rodin on view at Gagosian
Wim Wenders opens 9/11 photos exhibition in London


In this file photo taken on March 3, 2021, a policeman patrols the site where the statues of Buddha stood in Bamiyan before being destroyed by the Taliban in March 2001. WAKIL KOHSAR / AFP.

by Marine Pennetier



ISLAMABAD (AFP).- Bamiyan's cultural centre should have been completed last month, showcasing the remarkable heritage of a site that Afghanistan's Taliban desecrated two decades ago by dynamiting ancient statues of Buddha. But the red carpet celebrations will have to wait. After the Taliban swept triumphantly into the capital Kabul, everything was put on hold. "Everything is suspended," said Philippe Delanghe, from UNESCO, the UN's cultural agency, who said they are awaiting the decisions of the new regime. Afghanistan once stood on the legendary Silk Road trade route, a crossroads of ancient civilisations. Now in the hands of the hardline Islamist Taliban, there are fears its heritage is at risk. In March 2001, the Taliban spent weeks using dynamite and artillery to blow up two giant 1,500-year old statues of Buddha, carved into a cliff at Bamiyan, some 175 kilometres (78 miles) west of Kabul. Many ... More



Thomas Houseago, Psychedelic Construction Mask IV, 2021. Bronze, 18 1/2 x 14 3/8 x 6 11/16 in. 47 x 36.5 x 17 cm. Edition of 3 + 2 AP © Thomas Houseago. Photo: Stefan Altenburger. Courtesy the artist and Gagosian.



LONDON.- Gagosian is presenting new sculptures by Thomas Houseago and posthumously cast bronze sculptures by Auguste Rodin, selected in collaboration with the Musée Rodin in Paris. This is the gallery's second joint project with the museum, the first being Rodin - Sugimoto at Gagosian Paris in 2011. On the occasion of the exhibition, Rodin's sculpture Monument à Whistler – Muse nue, bras coupés (Monument to Whistler – Nude Muse, without Arms, 1908) was unveiled in Berkeley Square on September 7, 2021, and will remain on view until March 2022. Houseago | Rodin juxtaposes two artists separated by more than a century who share a fascination with the human body's physical and emotional dynamism. A suite of bronzes by Rodin is set in dialogue with Houseago's sculptures cast in bronze, zinc, and brass. Rodin's ability to suggest warmth, movement, and pathos in sculpture has long captivated Houseago, whose own rug ... More



German filmmaker Wim Wenders poses during a photocall for 'Wim Wenders: Photographing Ground Zero' exhibition at the Imperial War Museums (IWM) in London on September 10, 2021. Tolga Akmen / AFP.



LONDON (AFP).- Legendary German film-maker Wim Wenders on Friday opened an exhibition in London of his photographs capturing the devastation wrought by the 9/11 attacks, which he hopes also convey "surreal beauty". The showcase -- "Wim Wenders: Photographing Ground Zero", at the Imperial War Museum -- presents large-scale images of the apocalyptic scenes shot by the veteran director less than two months after the attacks. The haunting photos show the still-smoking ruins of the collapsed World Trade Center towers, as workers cleared the site in November 2001. "I had wanted the place to somehow tell me something, to give me a message," Wenders said at the launch of the exhibition in the British capital. He recalled rays of sunshine filtering through the gigantic skeletons of the towers, amid the smouldering ruins and thick layers of ash carpeting the ground. "A surreal beauty appeared and I took it as a great sign of hope that there was something beautiful emerging," ... More
Search for time capsule at General Lee statue comes up empty
An urban archive was lost on 9/11. This agency is trying to rebuild it.
UK's last cassette shop reels in nostalgic music lovers


Workers lift the upper part of the statue at the Robert E. Lee Memorial during a removal September 8, 2021 in Richmond, Virginia. The Commonwealth of Virginia is removing the largest Confederate statue remaining in the U.S. following authorization by all three branches of state government, including a unanimous decision by the Supreme Court of Virginia. Alex Wong/Getty Images/AFP.



WASHINGTON (AFP).- Where is it? Did it even exist? A search has come up empty for a time capsule that was believed to have been buried in the pedestal of the statue of a Confederate general taken down this week. The bronze statue of General Robert E. Lee, who commanded the Army of Northern Virginia during the Civil War, was removed on Wednesday in Richmond, the Virginia city that was the capital of the South during the bloody 1861-65 conflict. Unveiled in 1890, the towering figure of Lee mounted on a horse is among hundreds of Confederate monuments in the United States that are widely considered symbols of racism. Once the sculpture was carted away in pieces, work crews began a search of the 40-foot-tall (12-meter) granite pedestal for a time capsule believed to be hidden in a cornerstone of the ... More



Bridge painters apply Vaseline to their faces while working on the George Washington Bridge, spanning the Hudson River by New York City. Port Authority of New York and New Jersey via The New York Times.

by Winnie Hu



NEW YORK (NYT NEWS SERVICE).- A big brass model of the tunneling machine that carved out the Holland Tunnel was displayed in the engineering department. Thick binders with years of detailed reports on the region's key infrastructure operations, including Kennedy and LaGuardia airports and the midtown Manhattan bus terminal, were kept in the executive office. And tucked away in the basement were thousands of original glass slides showing the early 1900s rail work that later became part of the PATH train system that carries New Jersey commuters under the Hudson River to Manhattan. All were pieces of the rich history of the Port Authority of New York and New Jersey, the sprawling bistate transportation and infrastructure agency that built the World Trade Center and was headquartered in the north tower. All were destroyed in the Sept. 11 terror attacks. Now the Port Authority has begun ... More



Giorgio Carbone, co-founder of Mars Tapes listens to a cassette in his shop in Manchester, north west England on September 4, 2021. PAUL ELLIS / AFP.

by Imran Marashli



MANCHESTER (AFP).- Tucked away in a corner of the top floor of an indoor market in Manchester, northwest England, is the last shop in Britain dedicated to selling cassettes. Mars Tapes crams around 1,000 cassettes, a Coca-Cola radio, boom boxes, vintage editions of the Walkman cassette player and other tape-related accessories in a compact retail unit smaller than one of the city's tram carriages. Hits by stars including Elvis Presley, Florence and the Machine, and Lewis Capaldi line its shelves, as classic tracks provide a musical backdrop, taking customers back in time. The shop was set up in 2019 by an eclectic group of people united by a love of music, explained co-founder Giorgio Carbone. Spanish sound engineer Borja Regueira, 28, and his girlfriend Moira Lorenzo, 27, initially proposed starting a cassette-only shop. Italian Carbone, 30, and 28-year-old journalist and musician Alex Tadros supported the idea and merged the store into the group's record label. ... More
Pinball museum will auction 1,700 arcade games after closing its doors
Still independent, and still exceptional
Christie's announces 'Image World: Property from a Private American Collection'


The Museum of Pinball in Banning, Calif., is closing because of financial difficulties, augmented by the pandemic. Its collection could be worth as much as $7 million.

by Neil Vigdor



NEW YORK (NYT NEWS SERVICE).- Inside an unremarkable warehouse near Palm Springs, California, hundreds of pinball machines once beckoned arcade game aficionados from far and wide, their blinking lights and coin slots a throwback to a time long before Xbox. But then came the coronavirus pandemic, and the game, one that the museum's owner said was already a losing proposition because of the economic climate and the cost of real estate and insurance, was over. No flippers could keep the ball in play. Now, the Museum of Pinball in Banning, California, one of the largest museums devoted to pinball machines, is about to do something that once might have seemed inconceivable: It will start on Friday to auction off more than 1,700 arcade games. The auction will be conducted both online and at the museum itself, where in 2015 a Guinness World Record was set for the most people ... More



A major presentation at Independent New York from 9 – 12 September by digital media pioneers Cory Arcangel and JODI (artist couple Joan Heemskerk and Dirk Paesmans) highlights the artists shared interest in art's potential to exist digitally and be distributed online. Photo: Courtesy Lisson Gallery.

by Martha Schwendener



NEW YORK (NYT NEWS SERVICE).- Coming up in the '90s, "independent" (often shortened to "indie") signaled culture that was maverick, authentic and relatively low budget. It meant movies that weren't Hollywood-blockbuster types and music not released on corporate record labels. And while art didn't necessarily follow the same ethos, or economic model, the Independent Art Fair, founded by fellow Gen-Xers Elizabeth Dee and Matthew Higgs, kind of felt like it did. This year, its 12th, is no exception. Still keeping an eye out for overlooked and underrepresented galleries and artists, the Independent is featuring 43 galleries and approximately 100 artists, with lots of women, nonwhite and a few self-taught artists. The quality of the work is exceptional and ranges from painters right out of art school to artists long known to collectors ... More



Cindy Sherman, Untitled, 1981 (detail). Chromogenic print, 24 x 48 in. (61 x 121.9 cm.) Executed in 1981. This work is from an edition of ten plus two artist's proofs. Estimate: $2,000,000-3,000,000. © Christie's Images Ltd 2021.



NEW YORK, NY.- Christie's announces IMAGE WORLD: Property from a Private American Collection will be offered in the 21st Century Evening sale and the Post-War and Contemporary Art Day sale in early November. Taking inspiration from the 1989 Whitney Museum of American Art exhibition on the Picture Generation titled "Image World: Art and Media Culture," a groundbreaking show that explored how artists engaged with mass-media and culture in their practice, the collection features many of those artists such as Cindy Sherman, Barbara Kruger and Richard Prince, as well as works by Christopher Wool and Elizabeth Peyton. Christie's will tour highlights of the IMAGE WORLD collection at the Southampton pop-up exhibition space from 3-12 September, as well as Hong Kong (7-12 October), London (9-16 October) and Los Angeles (20-23 October). Twenty-nine works will be offered across the November evening and day sales, with additional works in ... More
Discovering the Wonders of Chinese Paintings | The Collection of Dr. Oskar Trautmann

Flashback
On a day like today, Henry Hudson discovered Manhattan Island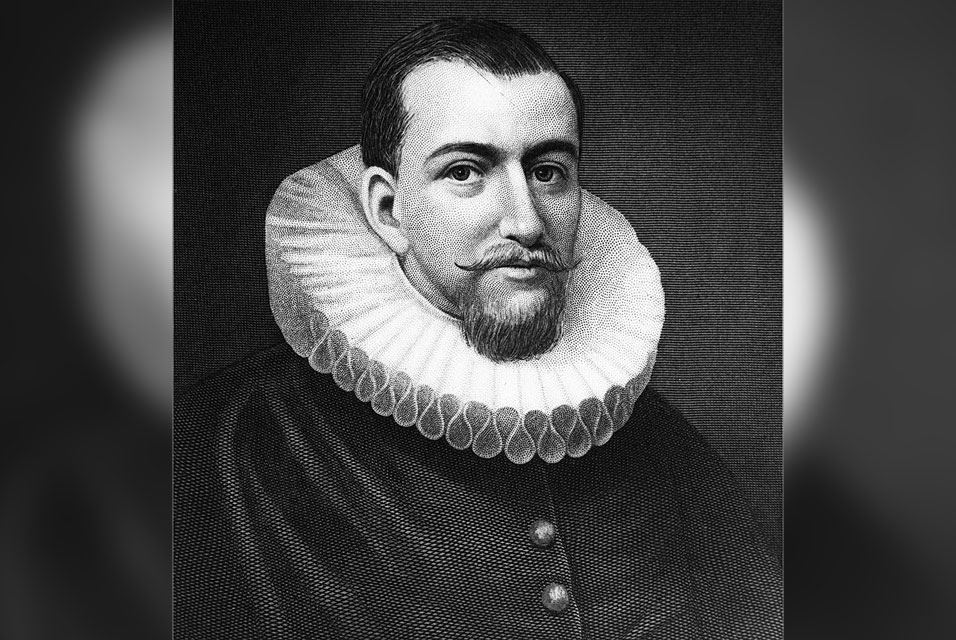 September 11, 1609. September 11, 1609.- Henry Hudson (c. 1560s/70s - 1611) was an English sea explorer and navigator in the early 17th century. In this image: Undated engraving of Henry Hudson.
---

Museums, Exhibits, Artists, Milestones, Digital Art, Architecture, Photography,
Photographers, Special Photos, Special Reports, Featured Stories, Auctions, Art Fairs,
Anecdotes, Art Quiz, Education, Mythology, 3D Images, Last Week,

.
---
Royalville Communications, Inc
produces: