After the fire, a Chinatown museum sifts through what survived
A clipping from a Chinese-language newspaper advertises Cantonese operas, amongst artifacts from the Museum of Chinese in America, sits in Nanuet, N.Y., March 11, 2020. Some newspapers were more damaged than others in the aftermath of the fire. Rachel Papo/The New York Times.

by Julia Jacobs
NEW YORK
(NYT NEWS SERVICE)
.-
When a fire ripped through the upper floors of the red brick building that held the archives of the Museum of Chinese in America, the staff thought that all was lost. The second floor of 70 Mulberry St., a 130-year-old building that is a cherished cultural landmark in Chinatown, had been home to 85,000 items that helped tell the story of more than a century of Chinese American history and culture. There were signs from long-shuttered Chinatown restaurants, traditional textiles, delicate paper sculptures and the jiapu, or genealogies, of families that document traditional Chinese names over decades. The fire started on Jan. 23 at around 8 p.m. on the fourth floor, destroying the roof of the building but leaving the museum's collection unburned. The archives were still in grave danger: Firefighters had pumped water into the building for more than 20 hours, and museum staff members were told that no one would be allowed to enter and retrieve the items for months, leaving them to dete ...
More
The Best Photos of the Day
Egypt disinfects landmark museum as virus fears grow
10 binge-worthy art podcasts in the age of coronavirus
Movie poster for The Invisible Man sold for $182,400 at Heritage Auctions


A worker disinfects the Royal Mummies Hall at the Egyptian Museum in Cairo's landmark Tahrir Square amid the coronavirus COVID-19 pandemic, on March 23, 2020. Khaled DESOUKI / AFP.



CAIRO (AFP).- Cleaning crews descended upon the landmark Egyptian Museum in Cairo on Monday, dousing it with disinfectants as fears mount over the spread of the novel coronavirus. Sporting white coats, gloves and face masks, the men sprayed sanitisers across the vast museum halls, home to thousands of precious relics spanning Egypt's prehistoric era through the Roman period. The museum also holds the priceless objects of the 18th dynasty Egyptian boy king Tutankhamun including his gold mask, a chariot and throne. Nestled in Cairo's iconic Tahrir Square, the museum has long been a major tourist draw. "The museum has been ordered shut from today (Monday) until March 31 and we started the cleaning operations on exposed surfaces," said Sabah Sediq, the museum's director. The artefacts were kept behind locked glass vitrines as staff proceeded with the disinfection ... More



Dr. Janina Ramirez — Art Detective".

by Jori Finkel



NEW YORK (NYT NEWS SERVICE).- Many museums and galleries have closed in attempts to slow the spread of the coronavirus, but the conversation about art keeps going — and you can get your fix of the art talk (and also the gossip) through a growing number of art podcasts. Hosts include curators, art writers and artists. Here are my picks for 10 art podcasts worth subscribing to, from one in Los Angeles showcasing the music that moves local artists to another, out of Sydney, focusing on Aboriginal culture. Helen Molesworth gives some of the most incisive and insightful exhibition tours of any contemporary art curator of her generation, and her new podcast "Recording Artists," produced by the Getty, puts this intellectual-storytelling skill set to good use. Here her subject is not one of her own exhibitions (she recently organized the Noah Davis show for the David Zwirner gallery), but six renowned artists — Alice ... More



The Invisible Man (Universal, 1933). Very Fine on Linen. One Sheet (27" X 41") Style B. Karoly Grosz Artwork.



DALLAS, TX.- A rare movie poster for the 1933 classic film The Invisible Man disappeared Saturday night for $182,400 at public auction. The sale coincided with the 2020 remake, starring Elisabeth Moss, which became among Hollywood's first to go the route of video on demand. Expectations that it could reach $125,000 were shattered quickly during the bidding at Heritage Auctions. The vintage poster for the famous Universal monster movie is one of just a small handful of examples to exist. Heritage Auctions' movie poster sale cleared $2.64 million by Sunday evening. H.G. Wells' concept for a crazed scientist turned invisible is holding well with today's viewers. The 2020 remake of The Invisible Man is popular with fans and critics with Rotten Tomato scores of 92 percent with critics and 88 percent with viewers. "Even in these troubled economic and uncertain times, this was a big success," said Grey Smith, Director of Posters ... More
French fashion houses to produce coronavirus masks
Hindman's March 19 couture auction surpasses expectations
Larry Bell's sculptural works from the 1970s to the present day on view at Hauser & Wirth


Kenyan fashion designer of "Lookslikeavido", David Avido, 24, poses for a portrait at his studio in Kibera, Nairobi, on March 18, 2020, with a mask he made. Gordwin ODHIAMBO / AFP.



PARIS (AFP).- French design houses Yves Saint Laurent and Balenciaga will shift their attentions from high fashion to producing surgical face masks to aid the global coronavirus assault, their parent company Kering said. "The French workshops of Kering's houses Balenciaga and Yves Saint Laurent are preparing to manufacture masks while complying with the strictest health protection measures for their staff members," Kering said in a statement posted on its website. Production will get underway "as soon as the manufacturing process and materials have been approved by the relevant authorities," it said. Kering also said it would purchase three million masks from China and import them for the French health services. Another Kering company, Gucci, has committed to donating 1.1 million masks and 55,000 protective medical gowns to aid Italy's fight against the coronavirus, the statement said. Kering recently said it expected to lose ... More



Louis Vuitton Trunk, 1890-1900s. Louis Vuitton monogram canvas trunk, with white quilted interior on inside of the lid. Includes a removable storage shelf. Stamped E.C.E. Salt Lake City on two sides. Estimate: $2,000 - $3,000. Sold for: $5,888.



CHICAGO, IL.- Hindman's March 19 online Spring Fashion and Accessories auction was a strong start to the Couture Department's 2020 auction schedule, with a total price realized surpassing the low estimate and active bidding from over 700 registered bidders. The sale included nearly 300 lots of women's and men's clothing and accessories, ranging from the early 20th century to 2018, from private collections and museums around the United States. Items by notable designers such as Louis Vuitton, Chanel, and Hermès led the sale, surpassing presale expectations due to competitive bidding from three online platforms and absentee bidders. The sale was conducted remotely, allowing for both live internet bidding and absentee bidding. "We are very pleased that we were able to conduct a successful sale and serve the needs of both consignors and buyers. Today's technology has allowed this market to stay open during these unp ... More



Untitled, 2019. Mist, Spa, Sunflower, and Optimum White laminated glass coated with Inconel. Unique. 2 panels Mist glass, 2 panels Spa glass, each: 12 x 16 x 1/4 in. 2 panels Sunflower glass, 2 panels Optimum White, each: 12 x 8 x 1/4 in. Overall: 12 x 16 x 16 in © Larry Bell. Courtesy the artist and Hauser & Wirth. Photo: Jeff McLane.



NEW YORK, NY.- Hauser & Wirth's exhibition 'Larry Bell. Still Standing,' presents a range of the artist's sculptural works from the 1970s to the present day. A pioneer in his approach to the surface treatment of glass, and a master of unprecedented explorations of light, reflection, and shadow, Bell has documented perceptual phenomena through a tirelessly inventive sculptural practice. This exhibition charts a less explored, but seminal moment in Bell's practice when he began to radically deconstruct his signature glass cubes into the more architecturally-scaled, fragmented, crystalline forms or what he referred to as 'standing walls.' 'Still Standing' also presents a number of the artist's small-scale studies, illuminating Bell's process as he meditated on scale and translated his ideas into larger sculptural works. As a preventive measure ... More
Too close to call! Three-way tie for EY People's Choice Award at Sculpture by the Sea, Cottlesoe
Rare German Disney toys take a toothy bite out of Morphy's $1.6M auction
2020's strangest memorabilia auction now open for bids


Ayad Alqaragholli, 'Anta Omri (You Are All My Life)', Sculpture by the Sea, Cottesloe 2020. Photo by Clyde Yee.



COTTESLOE.- In a dramatic end to Sculpture by the Sea, Cottesloe 2020, three artists – Mikaela Castledine and Ayad Alqaragholli from Perth and Marcus Tatton from Tasmania - will share the EY People's Choice Prize of $5,000. With only one vote between the three works, organisers decided to share the prize given voting had been cut short due to the early closure of the exhibition on Thursday 19 March after news that community transmission of COVID-19 began in Perth. Art collective Cool **** was awarded the Kids' Choice Prize of $2,000 for 'Homer Homer', a 5m high inflatable head combining Homer Simpson and a bust of the Greek philosopher Homer. The prize is voted for by children who visited Cottesloe Beach during the exhibition. Castledine's crocheted polypropylene penguins 'Black Emperors' delighted visitors as they wandered down the groyne at Cottesloe Beach, while Alqaragholli's f ... More



Extremely rare tin-litho wind-up 5-finger Mickey Mouse toy with moving pie-eyes, open/close mouth. Made in Germany for the English market, probably by Saalheimer & Strauss. Ex Jeff Landes collection. Top lot of the sale at $64,575 against estimate of $20,000-$40,000.



DENVER, PA.- "A fantastic sale with extremely strong prices" is how Morphy Auctions' president Dan Morphy summarized the upbeat toy and bank event held live on March 10-11 at the company's central Pennsylvania gallery. Nonstop phone and Internet bids kept the Morphy team hopping as collectors from around the world chased pristine toys from two featured collections in a sale that totaled $1.6 million. Two outstanding, long-held toy collections took the spotlight, those of industrialist Gordon Lankton, and surgeon Dr Jeff Landes, whose early European Disney toys proved irresistible to an international contingent of comic character enthusiasts. One of the rarest of all figural Mickey Mouse toys, a lithographed tin wind-up five-finger Mickey made in Germany ... More



Rowling wrote the unique 31 page book in 2004. In it Rowling has penned extracts of the welcome letter Harry Potter receives from Hogwarts at the beginning of the first book.



JERSEY.- Jersey auctioneer Just Collecting's Prestige Collectibles Auction offers bidders the opportunity to own the unique and bizarre. The March 26-ending auction features a life-size fibreglass T-Rex head, estimated at £6,000. A Fidel Castro-signed Bolivar cigar case (with cigar) is expected to achieve £1,000, while the most valuable lot is a miniature (1.6 by 2.4 inch) handwritten Harry Potter book by JK Rowling, with a £100,000-150,000 estimate. Rowling wrote the unique 31 page book in 2004. In it Rowling has penned extracts of the welcome letter Harry Potter receives from Hogwarts at the beginning of the first book. Pages include: "Students may also bring an Owl OR a Cat OR a Toad," and: "Parents are reminded that first-years are not allowed their own broomsticks." Just Collecting's Dan Wade comments: "We've watched the market for the rarest Harry Potter books soar ... More
Lafayette Anticipations presents Rachel Rose's first major exhibition in Paris
Kunstsammlung Nordrhein-Westfalen announces the launch of The Digital Museum
The Rijksmuseum is open online


Installation view.



PARIS.- In five video installations and a series of sculptures, for her first major exhibition in Paris, Rachel Rose explores states between real and artificial, and dead and alive. The artist questions what it is that makes us human and the means we seek to alter, enhance, and escape that designation in this catastrophic era. Rose persistently explores how our changing relationship to the natural and socially-impacted landscape in which we live has shaped storytelling and belief systems. Due to the epidemic of Covid-19, Lafayette Anticipations had to close Rachel Rose's exhibition on Sunday March 15th. Nevertheless, we offer you to discover the show and the artworks through a visit in pictures. The exhibition takes us on a labyrinthine journey that begins with birth and childhood, back in time, and to what lies beyond. The exhibition begins with pre-birth time. The ... More



Relaunch of the Kunstsammlung Nordrhein-Westfalen website, © Kunstsammlung NRW, Photo ©: Giraffentoast 2020.



DUSSELDORF.- With the relaunch of its website, the Kunstsammlung Nordrhein-Westfalen has reacted to the digital change in the museum sector and the potential associated with this to enable other forms of art experience. As the central communication platform for the two museums K20 and K21 on the Internet, the website is also a platform for multimedia formats: This includes new moving image and podcast series, as well as the development of a multimedia storytelling tool, the "K+ Digital Guide" for current exhibitions. The formats and the website can be viewed online as of March 17, 2020 at: www.kunstsammlung.de This broad spectrum of digital services is not intended to replace a live museum visit, but it does offer the opportunity to experience the Kunstsammlung ... More



Followers on social media can get acquainted with famous (and less famous) works from the Rijksmuseum collection – and they get to peek behind the scenes.



AMSTERDAM.- Everyone, all over the world, is welcome to use Rijksstudio to view, download and share high-resolution images of the nearly 700,000 objects in the Rijksmuseum collection – all for free! Keep up with all the latest news about Operation Night Watch – on the dedicated page of the Rijksmuseum website. You'll find videos and articles in which experts explore the various types of research they are conducting into Rembrandt's most famous work – and you'll find out more about exactly why The Night Watch is Rembrandt's most famous work. The Rijksmuseum and public broadcaster NTR have joined forces to develop an interactive virtual tour about The Night Watch. Never before has it been possible to get so close to this spectacular, ... More
A Private Look at Sotheby's Contemporary African Art Exhibition
Flashback
On a day like today, American photographer Edward Weston was born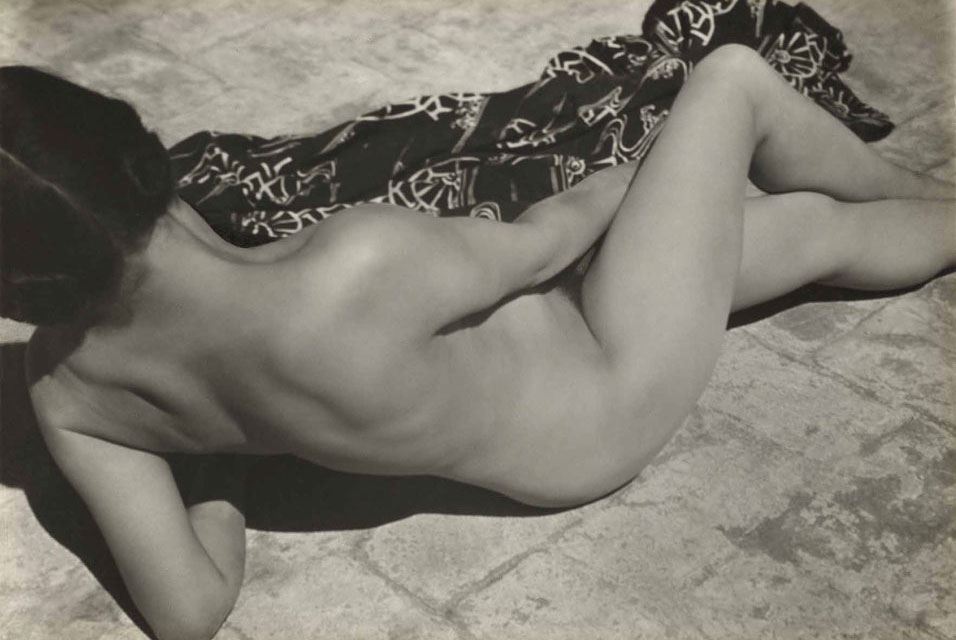 March 24, 1886. Edward Henry Weston (March 24, 1886 - January 1, 1958) was a 20th-century American photographer. He has been called "one of the most innovative and influential American photographers…" and "one of the masters of 20th century photography." In this image: Tina on the Azotea, with kimono, 1924. Edward Weston (American, 1886–1958). Photograph, platinum or palladium print. The Lane Collection. Photograph courtesy, Museum of Fine Arts, Boston.
---

Museums, Exhibits, Artists, Milestones, Digital Art, Architecture, Photography,
Photographers, Special Photos, Special Reports, Featured Stories, Auctions, Art Fairs,
Anecdotes, Art Quiz, Education, Mythology, 3D Images, Last Week,

.
---
Royalville Communications, Inc
produces: