In Venice, a chorus of voices From Africa
A photo provided by Marco Zorzanello, via La Biennale di Venezia shows AD-WO's "Ghebbi." More than half of the participants at the Venice Architecture Biennale's main exhibition are from Africa and its diaspora. (Marco Zorzanello, via La Biennale di Venezia via The New York Times)

by Sam Lubell
VENICE
.-
The Venice Architecture Biennale is historically where designers from around the world critique and propose new directions for our built environment. But until now, the presence of African practitioners has been the exception, not the rule. That has changed profoundly. Of the 89 participants in the 2023 Biennale's main exhibition, "The Laboratory of the Future," on view at multiple locations through Nov. 26, more than half are from Africa or the African Diaspora. Half are female, and the average age — fitting for a continent with the youngest median population in the world — is 43. This radical reapportionment was a priority of the exhibition's Ghanaian-Scottish curator, Lesley Lokko. Her goal, she has written, was to depart from a "singular, exclusive voice, whose reach and power ignores huge swaths of humanity." Lokko's critical mass of African talent — which includes established architects like Burkina Faso-born Francis Kéré, the fir ...
More
The Best Photos of the Day
The Worcester Art Museum acquires paintings by Edward Mitchell Bannister and Charles Ethan Porter
Thaddaeus Ropac announces the passing of Ilya Iosifovich Kabakov
Halcyon Gallery celebrates 40th anniversary launching new flagship space in historic Mayfair building


Edward Mitchell Bannister, about 1893, Hay Gatherers. Oil on canvas, 44.5 × 59.7 cm (17 1/2 × 23 1/2 in.), Museum purchase from the Dr. Nicholas Bruno Collection through the gift of Jean McDonough, the estate of Blake Robinson, the Eliza S. Paine Fund, the Sarah C. Garver Fund, and the Ruth and Loring Holmes Dodd Fund.



WORCESTER, MA .- The Worcester Art Museum has announced the acquisition of three paintings by artists Edward Mitchell Bannister and Charles Ethan Porter. Bannister's The Hay Gatherers (about 1893) and Porter's Still Life with Apples and Grapes (before 1900) and Carnations (1887) are now the earliest known paintings by African American artists in the Museum's collection, expanding its scope in an important direction as the Museum seeks to represent a more diverse view of the history of art. Bannister and Porter were both natives to New England and both achieved professional success and were internationally recognized for their works. Bannister's career was characterized by success beyond what had previously been achieved by any Black artist in the United States. His work, ... More




Born in Dnipropetrovsk, Ukraine, in the former USSR he emigrated to Austria in 1987 and later settled in the United States.



PARIS.- Thaddaeus Ropac are deeply saddened by the passing of Ilya Iosifovich Kabakov. Surrounded by his family, he died peacefully last night at the age of 89. A loved and greatly admired artist and philosopher, he was a true pioneer in the field of concept and installation art. In 1983, Kabakov completed his first 'total installations' and is considered the creator of the genre. Born in Dnipropetrovsk, Ukraine, in the former USSR he emigrated to Austria in 1987 and later settled in the United States. Beginning in 1989, he began to work with Emilia Kanevsky (née Lekach) and they married in 1992. Their works, delving into human fears, insecurities, and dreams, themes of utopia, life under totalitarian suppression, and the history of art, are invariably ... More



Halcyon Gallery, 148 New Bond St. © Callum Toy



LONDON.- Halcyon Gallery, a leading British commercial gallery representing artists such as living legend Bob Dylan and British painter Mitch Griffiths launched a new flagship space in Mayfair, London's historic art district this past May 25th. Coinciding with their 40th anniversary, Halcyon Gallery moved into one of London's oldest commercial gallery spaces at 148 Bond Street. Built in 1881 and formerly occupied by the Fine Arts Society for over 200 years, this historic address has been subject to a comprehensive redesign and refurbishment in order to transform it into a cutting-edge 21st century artspace in order to optimally showcase Halcyon's community of contemporary artists and its catalog of masterworks from artists spanning Impressionism to Pop Art. Paul Green, President and founder of Halcyon Gallery, said "When I first came to L ... More
Monumental Hayder work smashed estimate at Bonham's Middle Eastern art sale
Uncover the magic of Disney's Golden Era: Rare Animation Artifacts Take Center Stage
Artis Naples announces the Baker Museum now open year-round


Al Qamar (1966), by Kadhim Hayder (Iraq, 1932-1985), sold for £635,400. Photo: Bonhams.



LONDON.- Al Qamar (1966), an exceptional oil painting by Iraqi artist Kadhim Hayder (1932-1985), was the top lot at Bonhams' sale of Modern and Contemporary Middle Eastern Art Sale in London yesterday (Wednesday 24 May). It achieved an impressive £635,400 against a pre-sale estimate of £180,000 - £250,000. The sale also achieved a new world record at auction for Faeq Hassan (Iraq, 1914-1992), with the sale of his work Baghdadiyat (circa 1950s), which sold for £190,000. The 82-lot sale made a total of £3,297,242 with 87% sold by lot and 99% sold by value. Nima Sagharchi, Bonhams Group Head of Islamic, Middle Eastern and South Asian Art, commented: "We are delighted with the results of the sale and to have achieved such a fantastic price for a monumental work by Kadhim Hayder from his Martyrs Epic series. Painted in 1966, Al Qamar ... More



Eyvind Earle panoramic concept painting for Sleeping Beauty.



BOSTON, MA.- RR Auction's June Fine Autographs and Artifacts sale boasts over 900 lots, highlighted by a special animation section of 200+ pieces of original production drawings, animation cels, and concept paintings from Disney classics like Snow White, Cinderella, and Alice in Wonderland. Highlights include Mary Blair's concept painting for The Song of the South which captures the essence of the film's Southern setting and the charm of its characters. In this stunning piece, Blair depicts Br'er Fox leading Br'er Rabbit and Br'er Bear down a fence-lined road, surrounded by vibrant flowers in full bloom. The painting pays homage to the classic folktale as told by Joel Chandler Harris in his 'Uncle Remus' stories. Blair's expert use of tempera brings the scene to life, with a blazing orange sunset dominating the sky. This original concept painting, executed for Walt Disney Studios in 1946, ... More



Installation view of Artis Naples.



NAPLES, FL.- Artis—Naples has announced that The Baker Museum will remain open year-round for the first time in its 23-year history. While in recent years the museum had been closed from late July through Labor Day, the museum will now remain open during that time period, with the usual operating hours of Tuesday through Saturday from 10am to 4pm and Sunday from noon to 4pm. The museum's adjacent cafe, Heidi's Place, will also operate through the summer to accompany this change. Additionally, Artis—Naples has planned two evening programs in Daniels Pavilion to complement the museum's expanded schedule. Other related events, including Art After Hours, a Prison Nation exhibition lecture, Make-and-Take family workshops and docent tours are also planned. "With the size and breadth of our museum's permanent collection ever–expanding, and as we see the population and diversity of the Southwest ... More
How to open a national park for the summer season
First ever Rothschild sales in North America taking place at Christie's Rockefeller Center in October
For the first time in Italy, an astounding show dedicated to major international hyperrealistic sculpture


Crew members remove debris from a hiking path on the Navajo Loop Trail in Bryce Canyon National Park in Utah, May 9, 2023. (Erin Schaff/The New York Times)

by Linda Qiu



NEW YORK, NY.- The majestic peaks, desert blooms and geological wonders of the United States' national parks have beckoned to billions since Yellowstone was established in 1872. Nearly 312 million people visited last year, signaling a return to pre-pandemic levels. Spring and summer months are particularly packed at the hundreds of sites managed by the National Park Service. To prepare for peak season at Bryce Canyon National Park in Utah — essentially, an island of crimson rock spires perched at about 8,000 feet — rangers begin restoring trails and training staff before the snows even melt. This summer may be the busiest yet for Bryce Canyon, which is celebrating its centennial this year. Conservation is a key part of th ... More



Exhibition View. Over the course of more than a century, the Rothschild family has entrusted Christie's with many prestigious sales.



NEW YORK, NY.- Christie's is proud to present Rothschild Masterpieces, taking place this fall. These will be the first-ever North American sales of objects belonging to one of the great collecting families in history, an unprecedented opportunity for collectors and connoisseurs. The sales will include a magnificent selection of decorative and fine art that reflects the discernment, art de vivre, and – above all – the taste of this storied dynasty. Rothschild Masterpieces brings together some 600 lots, with a total estimate in excess of $20 million, of furniture, enamels, maiolica, Renaissance jewels, silver, and paintings of the highest quality, assembled by two generations of Rothschilds in France, largely during the latter half of the 19th century. Christie's will conduct this landmark series of auctions at Rockefeller Center, with an evening ... More



The works are realistic enough to confuse visitors and transport them to a world at the borderland between fake and real.



ROME.- Palazzo Bonaparte in Rome is hosting for the first time an exhibition dedicated to hyperrealistic sculpture, exhibiting 43 mega-installations by the greatest contemporary artists. The sculptures are so impressive, and the details so realistic down to the minutest particulars, that it is hard to distinguish a real body from an artwork. The artists on display, 29 in total, are leading stars on the international scene: from Maurizio Cattelan (present with such iconic works as the pigeons in his Ghosts installation or his famous banana, properly titled Comedian) to Ron Mueck, who is showing a gigantic man's head with Dark Place, joined by George Segal, Carole Feuerman, Duane Hanson, and a host of others. An exhibition. that provokes, that raises questions. A show that brings together the artists who have caused more debate than ... More
Pi Artworks London now presenting duo exhibition: Cherry Aribisala and David Olatoye
Going Beyond: Michael Brennand-Wood and Anne Marie Laureys at Taste Contemporary
Workers at Museo Picasso Malaga vote "Yes" to strike


From the exhibition Tête-À-Tête, Cherry Aribisala and David Olatoye.



LONDON.- Pi Artworks London is now presenting Tête-À-Tête, a duo exhibition featuring the works of emerging Nigerian contemporary painters Cherry Aribisala, (UK) and David Olatoye, (Nigeria). Co-curated by Kayode Adegbola and Jade Turanli, this exhibition triggers a dialogue between two artists whose practices transcend the realm of portraiture and point towards the future of contemporary African art. Coinciding with London Gallery Weekend, this show aims to champion the distinct pictorial style and influences of these two emerging artists. Cherry Aribisala draws inspiration from comic books and the Pop Art Movement of the 1960s to create figurative portraits of Black subjects surrounded by recurring floral motifs. Her new series of paintings interweaves escapism, world-building, and visual storytelling while rejecting artistic limitations on media or form. David Olatoye, on the other hand, ... More



Anne Marie Laureys, Crossover of Thoughts, 2020. Belgian Clay. 50H x 38W x 38D.



GENEVA.- Taste Contemporary is presenting Going Beyond; a two-person exhibition featuring the work of textile artist Michael Brennand-Wood and ceramic artist Anne Marie Laureys; two artists the gallery has worked with since its establishment. The exhibition runs at Cromwell Place, London from 30th May to 4th June 2023. Both artists reform our vision of what is possible with their chosen material; for Michael textiles and for Anne-Marie, ceramics. Each of them continuing to push their interaction with the material they work with to go beyond the expected. Michael Brennand-Wood taps into his lifelong knowledge of embroidery and lace-making in combination with modern day techniques to create multi-layered sculptural textile works. Anne Marie Laureys begins her process by throwing a classic vessel that she then alters with the help of time and gravity; reshaping, remoulding and refolding the clay over and over again until ... More



Workers at Museo Picasso Málaga have voted in favour of a strike on Friday 2nd June, from 10 a.m. to 1 p.m. It just so happens that in October 2023 the museum will be celebrating the 20th anniversary of its official opening and is also be taking part in the international Celebrating Picasso. 1973-2023 project.



MALAGA.- 93% of Museo Picasso Málaga's employees took part in a vote, with 85% of voters backing a strike on Friday 2nd June, from 10.00 a.m. until 1.00 p.m. After more than seven months of negotiations and very few actual meetings, which the Works Council has described as "beating about the bush", the ultimatum offered by the company, a wage increase of 8% (with no retroactive effect for 2022), was a long way from the 25% drop in purchasing power that workers have suffered after eleven years without an increase in either their wages or the Consumer Price Index, a drop in salary of between 3-5% in 2012, and two temporary layoff adjustments (ERTES) during the pandemic. Furthermore, the proposed annual reduction in working ... More
The World of Joanne Woodward and Paul Newman

Flashback
On a day like today, American painter Robert Ryman was born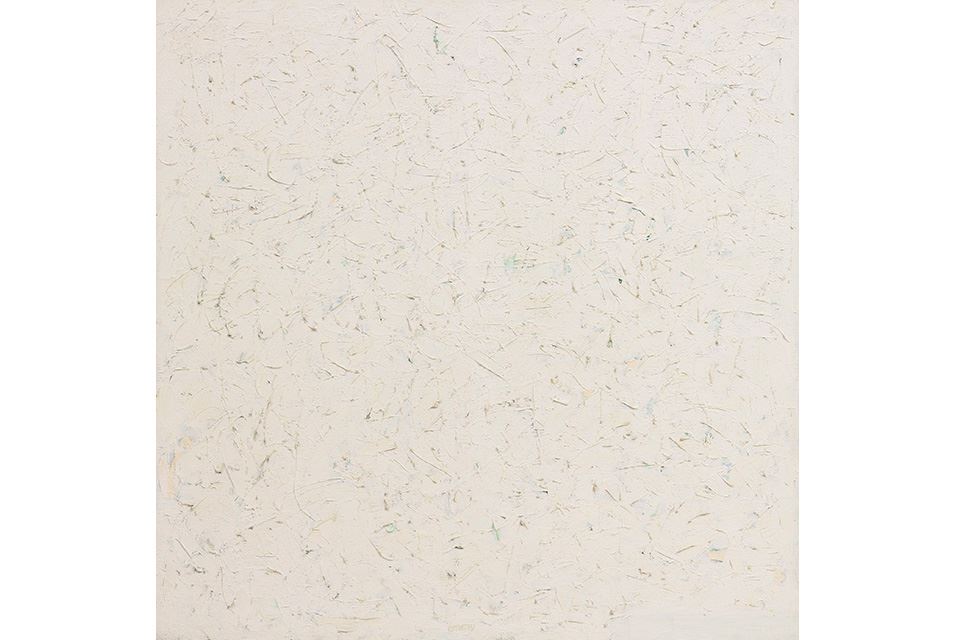 June 30, 1930. Robert Ryman (born May 30, 1930 - February 8, 2019) was an American painter identified with the movements of monochrome painting, minimalism, and conceptual art. He was best known for abstract, white-on-white paintings. He lived and worked in New York City. In this image: Robert Ryman, Untitled, signed and dated 61; signed four times and dated 61 three times on the overturned left edge, oil on canvas, 48 3/4 x 48 3/4 in. 123.7 x 123.7 cm. Est. $15/20 million. Photo: Sotheby's.
---

Museums, Exhibits, Artists, Milestones, Digital Art, Architecture, Photography,
Photographers, Special Photos, Special Reports, Featured Stories, Auctions, Art Fairs,
Anecdotes, Art Quiz, Education, Mythology, 3D Images, Last Week,

.
---
Royalville Communications, Inc
produces: