Egypt makes 'major discoveries' at Saqqara archaeological site
An archaeologist displays unearthed human skulls ahead of the official announcement of the discovery by an Egyptian archaeological mission of a new trove of treasures at Egypt's Saqqara necropolis south of Cairo, on January 17, 2021. The discovery at the necropolis which lies 30kms south of the Egyptian capital, includes the funerary temple of Queen Naert, wife of King Teti, as well as burial shafts, coffins, and mummies dating back to nearly 3000 years ago during the New Kingdom. Khaled DESOUKI / AFP.

by Mohamed Abouelenen
SAQQARA
(AFP)
.-
Egypt unveiled Sunday ancient treasures found at the Saqqara archaeological site south of Cairo, including sarcophagi over 3,000 years old, a discovery that "rewrites history", according to famed Egyptologist Zahi Hawass. Saqqara is a vast necropolis of the ancient Egyptian capital of Memphis, a UNESCO World Heritage Site home to more than a dozen pyramids, ancient monasteries, and animal burial sites. A team headed by Hawass made the finds near the pyramid of King Teti, the first pharaoh of the Sixth Dynasty of the Old Kingdom. More than 50 wooden sarcophagi dating to the New Kingdom (16th century BC to 11th century BC) were found in a burial shaft. "This discovery re-writes the history of Saqqara and more specifically the history of the New Kingdom, which began 3,000 years ago," Hawass told AFP on Sunday. He ...
More
The Best Photos of the Day
The kids of survival are middle-aged - and transforming yet again
David Zwirner opens first solo show of Raoul De Keyser's work in Greater China
Lark Mason Associates announces sale of French Furniture and Chinese Decorative Arts


Tim Rollins & KOS, Amerika, The Hotel Occidental, 2006. Acrylic and graphite on book pages on canvas, 75 x 59 in. Image by KeneK Photography courtesy of Wexler Gallery.

by Ted Loos



HOBOKEN (NYT NEWS SERVICE).- As their name suggests, the Kids of Survival have been through plenty before there was ever a pandemic. Surmounting obstacles is what they do. Except now they are not kids anymore. What began in the 1980s as a program for South Bronx teenagers with learning disabilities grew quickly into a successful art collective called Tim Rollins and K.O.S. (Kids of Survival), whose works are in the collections of major museums. Now it's composed of four middle-aged men: brothers Angel Abreu and Jorge Abreu, Rick Savinon and Robert Branch. Rollins, the artist and educator who founded the group, died in 2017 at age 62. The current members started with the group between ages 12 and 16, and all had their lives ... More



Raoul De Keyser, Breaker, 2011. Oil and gesso on canvas mounted on panel, 12 x 8 3/4 x 3/4 inches (30.5 x 22.2 x 1.9 cm)



HONG KONG.- David Zwirner is presenting Raoul De Keyser, on view at the gallery's Hong Kong location. The first solo show of the artist's work in Greater China, the exhibition features paintings from the last twenty-five years of De Keyser's five-decade career, illustrating his intuitive—yet rigorous—facility with his medium. Complementing the presentation in Hong Kong is an online exhibition, New Visions: After De Keyser, that situates the late Belgian painter in dialogue with contemporary painters whose art continues to relate to or be informed by his pioneering compositions. De Keyser (1930–2012) is known for his sophisticated and tempered paintings that subtly and evocatively explore the relationship between color and form. Made up of simple shapes and painterly marks, his works allude to the natural world and representational imagery, while avoiding suggestions of narrative or ... More



Large Chinese Pottery Prancing Horse.



NEW YORK, NY.- Lark Mason Associates sale of French Furniture and Decorative Arts from a prominent New York collector is now live on igavelauctions.com. The sale, which closes on January 26th, consists of just under 50 select lots of French furniture, Chinese tomb pottery, and decorative arts. The collection which was housed in an elegant apartment designed by a well-known Washington DC-based interior designer includes a fine pair of Louis XVI Tulipwood Marquetry corner cabinets, made by Pierre Roussel (Estimate: $15,000-25,000), and a Louis XVI Mahogany and Inlaid Tulipwood Wood Desk (Estimate: $2,000-3,000). Among the superb Chinese tomb pottery wares are a pair of Tang Dynasty Chinese painted pottery Lokapala (Estimate: $7,000-10,000) and a large Chinese pottery prancing horse, Sichuan Provence, Han Dynasty (Estimate: $5,000-8,000). "This sale is an eclectic blend of French furniture and Chinese decorative arts that ... More
Dylan, Young, Fleetwood: Music publishing sector booming with high-profile sales
Germany's Buchenwald camp raps 'disrespectful' tobogganers
Sylvain Sylvain of the proto-punk band New York Dolls dies at 69


Producer Merck Mercuriadis at Abbey Road Studios in London, Feb. 19, 2020. Suzie Howell/The New York Times.

by Maggy Donaldson



NEW YORK (AFP).- The pandemic has left the performance industry reeling but music publishing, a normally under-the-radar side of the business, is roaring thanks to a frenzy of high-profile music catalog sales. The royalty streams of songwriting copyright portfolios can prove lucrative for the long haul, and increasingly are enticing investors even as other industries tank under the pandemic's weight. In many cases, the transactions have come at staggering prices: Bob Dylan sold his full publishing catalog for a reported sum of $300 million to Universal Music Publishing Group, while Stevie Nicks of Fleetwood Mac sold a majority stake in her catalog reportedly for $100 million. Neil Young and the duo behind Blondie inked deals for undisclosed amounts, as did Shakira. Lindsey Buckingham and Mick Fleetwood, both also of Fleetwood Mac, each recently announced sales that include publishing copyrights to hits ... More



In this file photo taken on January 27, 2020 visitors walk in front of the entrance to the former Nazi concentration camp Buchenwald near Weimar, eastern Germany. JENS SCHLUETER / AFP.



BERLIN (AFP).- The German memorial at former Nazi concentration camp Buchenwald Thursday demanded an end to visitors playing winter sports at the site, after some were even spotted sledging at its mass graves. Criticising "disrespectful" behaviour, the foundation asked guests to refrain from leisure pastimes at Buchenwald and the former subcamp Mittelbau-Dora in eastern Germany. "Sporting activities are a violation of visitor rules and disturb the peace of the dead," it said in a statement, warning that its security staff would be stepping up patrols and trespassers would be reported to the police. The director of the foundation, Jens-Christian Wagner, told news website Der Spiegel that "masses" of daytrippers had gathered at the site over the weekend and most seemed to have come for fun in the snow. "Some of the sledge tracks ended at the mass graves," he said. Wagner said he could understand that many families with children wanted to ... More



The New York Dolls were brash and glam, gender-bending and unapologetic, qualities that were still a few years away from becoming commonplace in clubs like CBGB in the East Village.

by Neil Genzlinger



NEW YORK (NYT NEWS SERVICE).- Sylvain Sylvain, a key member of the New York Dolls, the influential though short-lived proto-punk band whose outrageous shows at Max's Kansas City and other venues paved the way for the era of the Ramones and the Sex Pistols, died Wednesday at his home in Nashville, Tennessee. He was 69. His wife, Wanda O'Kelley Mizrahi, said the cause was cancer. Sylvain had been dabbling in the garment business when he joined the fledgling group as a guitarist in late 1971. He had gone to high school in Queens with two of the other members, Johnny Thunders, the lead guitarist, and Billy Murcia, the drummer, a friend since childhood. And it was Sylvain who came up with the group's name, based on something he saw out the window of Different Drummer, the Lexington Avenue boutique where he worked. "Across the street was the New ... More
Exhibition at PDNB Gallery focuses on photography in the 1970's
Penn Museum exposes objects' exquisite details with Invisible Beauty: The Art of Archaeological Science
Collaborative exhibition by Casey Reas and Jan St. Werner on view at bitforms gallery


Jeffrey Silverthorne, Denise Hustling, outside of Homestead Cafe, Providence, RI, 1972, from the Providence Transvestite series. Courtesy PDNB Gallery, Dallas, TX.



DALLAS, TX.- The decade marks a historic turn in art history for photography. No longer was traditional landscape and documentary photography the same. Photography shared the spotlight with painting. The subject of American landscape became not the natural but the altered. Images of our urban, and suburban landscapes by Ed Ruscha, Robert Adams and Bill Owens took hold. Garry Winogrand manically photographed the streets, brilliantly capturing people in moments of joy, oddity, drama, sport and truth. Major artists like John Baldessari, Lucas Samaras, Robert Rauschenberg, incorporated photography in their work. Feminist artists were reacting viscerally to their lack of equality. Ana Medieta used photography to document her powerful performances. Performance art became popular world-wide and necessitated photography to record temporary works and performances by Christo, Dennis ... More



Researchers burned rice grains as part of a lab-based experiment to help identify evidence of fermentation at archaeological sites.



PHILADELPHIA, PA.- Using innovative technology, the Penn Museum peers inside a fascinating, hidden world with a new 1,100 square-foot special exhibition, Invisible Beauty: The Art of Archaeological Science, opening Saturday, January 16, 2021. Through more than 25 stunning images, Invisible Beauty unlocks the wonder of the human story—exposing objects' concealed information with the use of high powered microscopes and multimodal imaging that employs infrared light. The special exhibition zooms in on the exquisite details that are not visible to the naked eye in a breathtaking series of microscopic photographs, x-rays, and magnetic gradiometry survey results, which allows archaeologists to map what's underground without digging—alongside some of the artifacts themselves in a thought-provoking display. By meticulously extracting and analyzing information from artifacts, specimens, and landscapes—unseen decorations on ancient sculp ... More



Casey Reas and Jan St. Werner, Untitled 3 (I withdraw.), 2020. Video (color, sound, black box environment, projector, speakers, media player. Dimensions variable, landscape orientation, 10 min, loop. Edition of 3, 1 AP. Courtesy bitforms gallery, New York.



NEW YORK, NY.- bitforms gallery introduces Alchemical, a collaborative exhibition by Casey Reas and Jan St. Werner. Alchemical presents the artists' suite of videos alongside a selection of prints by Casey Reas. The online component of this exhibition is presented in collaboration with New Art City. Untitled Film Stills are a series of prints that trace Reas' exploration of generative adversarial networks (GAN) as image-making instruments. This empirical procedure more closely resembles alchemy than the artist's usual practice of software art. Reas and technical lead Hye Min Cho trained GANs with specific films selected for their visual and emotional environments. The artist extracted impressions from consequent material, thereby positioning GANs as an apparatus of his visual language. Untitled Film Stills are selections from the ... More
Rocker David Crosby on songwriting, 'emotional voyages' and Donald Trump
"Christo & Jeanne-Claude: The Tom Golden Collection' opens at the Bob Rauschenberg Gallery at FSW
When Raf met Miuccia


In this file photo taken on November 4, 2011 Singer David Crosby from Crosby, Stills and Nash (R) walks among the demonstrators with 'Occupy Wall Street' as they continue their protest at Zuccotti Park in New York. Timothy A. CLARY / AFP.

by Maggy Donaldson



NEW YORK (AFP).- Like all entertainers, David Crosby -- the mustachioed co-founder of both the seminal folk rock band The Byrds and the supergroup Crosby, Stills and Nash (and Young) -- had a disappointing 2020 that saw the pandemic ground tours and thwart live performance. But the two-time Rock and Roll Hall of Famer, songwriter and prominent Twitter personality has tried to make the most of it, working on a screenplay and new songs, catching up on music from jazz to bluegrass, and dreaming up a European museum tour for when it's safe to travel again. The 79-year-old is an adept social media user, dropping quippy tweets on everything from the music business to blasts of the Donald Trump administration, also praising climate activist Greta Thunberg and regularly critiquing his ... More



Christo and Jeanne-Claude first visited the Bob Rauschenberg Gallery and the Florida Southwestern State College campus in 2003.



FORT MYERS, FLA.- Florida Southwestern State College is presenting "Christo & Jeanne-Claude: The Tom Golden Collection" - a traveling retrospective exhibition on view at the Bob Rauschenberg Gallery and running through April 17th. The Tom Golden Collection surveys the extraordinary career of artists Christo and Jeanne-Claude through collages, prints, photographs, drawings and objects. Drawn from the permanent collection of the Sonoma County Museum—the most extensive private collection in the United States—the exhibition spans 37 years of the Christos' career. Christo and Jeanne-Claude were famous for their large-scale environmental projects that temporarily altered urban and rural landscapes in Europe, the United States, Australia and Japan. Each of the artists' projects, from the earliest to the most recent, existed only briefly, but were anticipated with suspense for months and even years while being plann ... More



Miuccia Prada, a co-creative director at the luxury fashion house Prada. Paolo Barbi via The New York Times.

by Vanessa Friedman



NEW YORK (NYT NEWS SERVICE).- Imagine Mark Zuckerberg naming Elon Musk his co-chief executive, or Steven Spielberg declaring that from now on he would co-direct all of his films with George Clooney. That's what it was like for the fashion world when, last February, Miuccia Prada announced that she was naming Raf Simons, the former creative director of Jil Sander, Dior and Calvin Klein, to be her co-creative director at Prada. Two opinionated, style-shaping designers sharing power? Two more than healthy egos compromising on clothes? It was potentially exciting and good for wardrobes everywhere, but also hard to believe. Now, just under a year later, as both designers prepare to unveil their first menswear collection Sunday, it is apparent that the conversation they started that day is still going on — a conversation in both words and cloth. Simons, 53, is splitting ... More
Mulyana's "The Messenger" seen by Jarren Lau

Flashback
On a day like today, English fashion designer and photographer Cecil Beaton died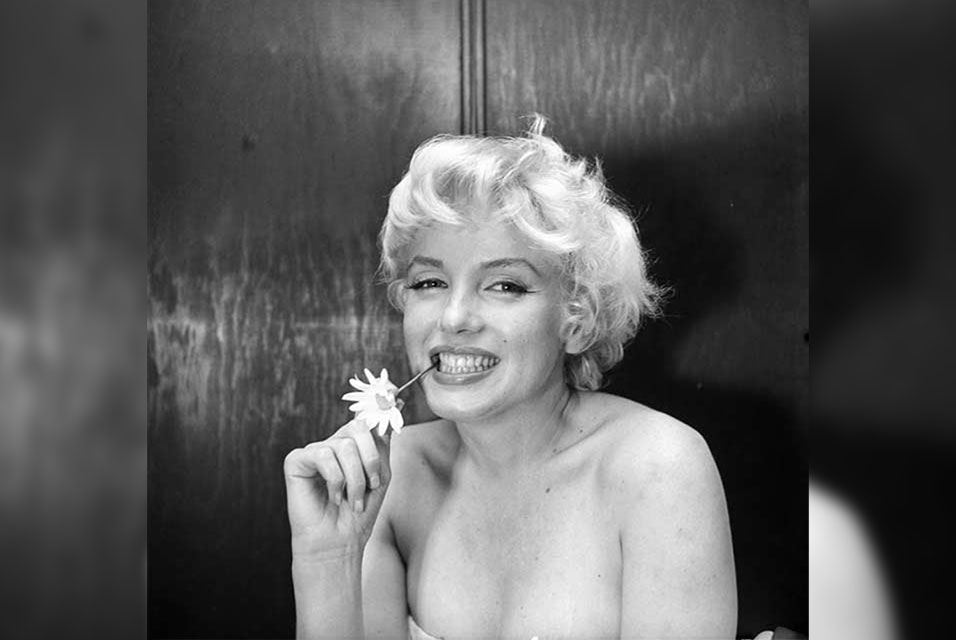 January 18, 1980. Sir Cecil Walter Hardy Beaton CBE (14 January 1904 - 18 January 1980) was an English fashion, portrait and war photographer, diarist, painter, interior designer and an Academy Award–winning stage and costume designer for films and the theatre. In this image: Marylin Monroe. © Sotheby's Cecil Beaton Archive.
---

Museums, Exhibits, Artists, Milestones, Digital Art, Architecture, Photography,
Photographers, Special Photos, Special Reports, Featured Stories, Auctions, Art Fairs,
Anecdotes, Art Quiz, Education, Mythology, 3D Images, Last Week,

.
---
Royalville Communications, Inc
produces: