Taiwan boy accidentally damages $1.5 million painting by Italian artist Paolo Porpora
Video footage released by the organisers shows the boy on Sunday trip over a platform in front of the artwork and then brace himself against the painting to break his fall. He then looks around helplessly before walking away.
TAIPEI
(AFP)
.-
A 12-year-old boy accidentally punched a hole through a $1.5 million centuries-old Italian oil painting when he tripped and fell into the piece during an exhibition in Taiwan. The painting, entitled "Flowers" by Italian artist Paolo Porpora, dates back to the 1600s and is part of a collection of 55 artworks on show in the country's capital. Video footage released by the organisers shows the boy on Sunday trip over a platform in front of the artwork and then brace himself against the painting to break his fall. He then looks around helplessly before walking away. "The child fell and pressed onto the painting, putting a fist-sized tear in it," an employee at TST Art of Discovery, which organised The Face of Leonardo exhibition in Taipei, told AFP. The organisers have decided not to seek damages from the boy's family, according to Central News Agency. ...
More
The Best Photos of the Day
Stimulate your senses as Tate Sensorium, a new immersive art experience, is unveiled at Tate Britain
Bob Dylan's never-before-seen draft for 'A Hard Rain's A-Gonna Fall' offered at Sotheby's
Islamic State group publishes images of Palmyra's Baal Shamin temple destruction




David Bomberg (1890–1957), In the Hold c.1913–4 (detail). Tate. Presented by the Friends of the Tate Gallery 1967 © Tate.





LONDON.- Galleries are overwhelmingly visual. But people are not – the brain understands the world by combining what it receives from all five senses. Can taste, touch, smell and sound change the way we experience art? Tate Sensorium is the winning project of IK Prize 2015, an annual prize supported by the Porter Foundation, presented by Tate for an idea that uses innovative technology to enable the public to discover, explore and enjoy British art from the Tate collection in new ways. This immersive display opening on 26 August 2015 allows visitors to engage with paintings from Tate's collection in a multisensory experience inspired by the artworks. Sound, smell, taste and touch are used to highlight different aspects of each painting and explore the way the senses interrelate to influence our overall gallery experience. Featuring works by four celebrated figures in twentieth-century painting, ... More





Revisions and alternative ending to revolutionary song revealed for the first time. Estimated £150,000-200,000. Photo: Sotheby's.





LONDON.- In 1962, in a small room above the legendary Gaslight Folk Club in Greenwich Village, New York, the 21-year-old Bob Dylan, hunched at a typewriter, wrote what is widely considered one of the greatest songs in the history of rock music. 53 years later, the original type-written manuscript for the revolutionary, A Hard Rain's A-Gonna Fall, has emerged for sale at Sotheby's in London, where it is estimated to sell for £150,000-200,000. Described by Rolling Stone magazine as "the greatest protest song by the greatest protest songwriter of his time", the song marks a key artistic breakthrough by the most influential songwriter alive today. The lyrics will be auctioned as part Sotheby's "Rock & Pop" sale in London on the 29th September 2015. The key works of Dylan's canon have invited debate for decades, but there is a consensus that A Hard Rain's A-Gonna Fall represents the first full blossom of Dy ... More





Smoke rises from an explosion that destroyed the Temple of Baalshamin in Syria's ancient city of Palmyra.





BEIRUT.- The Islamic State group on Tuesday published images showing the destruction of the Baal Shamin temple in Syria's Palmyra, after international condemnation of the act. The series of images showed militants placing barrels and small containers, presumably containing explosives, into the temple, as well as similar containers placed on parts of its columns. The images, which appeared to be screenshots from a video, also showed a large explosion apparently as the temple was blown up, and then a pile of rubble at its former location. The temple was reportedly destroyed on Sunday and news of its demolition sparked international condemnation. The head of the UN's cultural watchdog, Irina Bokova, called the act a "new war crime and an immense loss for the Syrian people and for humanity." Palmyra ancient ruins are a UNESCO World Heritage site and IS's capture of the town on May 21 raised concerns the group would lay ... More
The bongs are wrong on London's Big Ben; Mysteriously running fast over the past fortnight
Taschen publishes new book of Polaroids, many of them never seen before, by Andy Warhol
Newly discovered portrait of Winston Churchill to be displayed at 20/21 British Art Fair




A technician cleans and carries out maintenance work on one of the faces of the Great Clock atop the landmark Elizabeth Tower that houses Big Ben. AFP PHOTO / BEN STANSALL.





LONDON (AFP).- The most famous clock in the world is wrong: the bongs of London's Big Ben have been mysteriously running fast over the past fortnight, clocksmiths admitted Tuesday. The Great Clock that towers over the British parliament can be out by up to six seconds, with its keepers admitting the cherished national icon is "a little temperamental" at 156 years old. Over the past two weeks, the early bongs have messed up BBC domestic and world radio transmissions that broadcast the hour chimes live. The Houses of Parliament's three dedicated clocksmiths have tried to rectify the problem, but are somewhat mystified as to why it has swung so far out of step. "The error started building up and went slightly unnoticed over a weekend," clocksmith Ian Westworth told BBC radio. "We don't know why it happened. You're ... More





The book features hundreds of these instant photos, many of them never seen before.





NEW YORK, NY.- Andy Warhol was a relentless chronicler of life and its encounters. Carrying a Polaroid camera from the late 1950s until his death in 1987, he amassed a huge collection of instant pictures of friends, lovers, patrons, the famous, the obscure, the scenic, the fashionable, and himself. Created in collaboration with the Andy Warhol Foundation, this book features hundreds of these instant photos, many of them never seen before. Portraits of celebrities such as Mick Jagger, Alfred Hitchcock, Jack Nicholson, Yves Saint Laurent, Pelé, Debbie Harry are included alongside images of Warhol's entourage and high life, landscapes, and still lifes from Cabbage Patch dolls to the iconic soup cans. Often raw and impromptu, the Polaroids document Warhol's era like Instagram captures our own, offering a unique record of the life, world, and vision behind the Pop Art maestro and modernist giant. Richard ... More





Priced at £50,000, this important work of art is for sale from The Court Gallery from West Quantoxhead, Somerset.





LONDON.- A newly-discovered portrait of Sir Winston Churchill by Walter Sickert (1860-1942) is set to attract international attention when it goes on display for the first time at The 20/21 British Art Fair at The Royal College of Art, London SW7, from 9 - 13 September 2015. Priced at £50,000, this important work of art is for sale from The Court Gallery from West Quantoxhead, Somerset. Court Gallery director Denys Wilcox describes it as a very historic work that has come on the market for the first time, having originated by descent from the private collection of Paul Maze, the artist and friend of Churchill. Fair Organiser Gay Hutson said: 'We are very excited to be unveiling this most important portrait, particularly at a time when interest in Churchill's life and achievements has never been higher. Andrew Marr's recent programme, 'Blood, Sweat and Oil Paint' (BBC Four) examined Churchill's ... More
'Comic Book Apocalypse: The Graphic World of Jack Kirby' opens at California State University
Metropolitan Museum of Art to launch The Met Breuer in March 2016 expanding art program
New book raises questions about weapons dealer E.G. Buehrle's Nazi-era art




Fantastic Four 51, collage splash.





NORTHRIDGE, CA.- Famed comics artist Jack Kirby, whose work launched The Avengers, X-Men, Captain America, and the Marvel Universe, is the focus of an exhibition at the California State University, Northridge Art Galleries. While focusing on Kirby's later work, from about 1965 on, the exhibition documents his entire career, which lasted more than half a century and involved almost every major publisher in comic books. The show is among the largest Kirby exhibitions ever held, and the first at a university. Jack Kirby (1917-1994), called the "King" of comic books, is the best-known artist in superhero comics. His characters, concepts, and plots became the springboard of the Marvel Universe in comics, in film, and across media. Kirby designed and launched such iconic properties as The Avengers, X-Men, Fantastic Four, Thor, The Hulk, and Nick Fury; he co-created Captain America and The Bla ... More





Whitney Museum, Location: New York NY, Architect: Marcel Breuer © Ezra Stoller / Esto.





NEW YORK, NY.- In March 2016, The Metropolitan Museum of Art will launch its first season of programming at The Met Breuer, inviting visitors to engage with art of the 20th and 21st centuries through the global breadth and historical reach of the Museum's unparalleled collection and scholarly resources. At the same time, the Met will reveal a restored architectural icon, invigorated by renovations that will support a fluid, integrated experience of art and architecture. "The Met is proud to become the steward of this iconic building and to preserve Marcel Breuer's bold vision," said Thomas P. Campbell, Director and CEO of The Metropolitan Museum of Art. "Our approach to inhabiting and interpreting the building honors Breuer's intent for the space, highlighting its unique character as an environment for the presentation of modern and contemporary art. The wonderfully scaled galleries and ... More





The Buehrle Foundation itself confirms that 13 paintings bought by the German-born industrialist, who later acquired Swiss citizenship, had been stolen by the Nazis from Jewish owners in France.





GENEVA (AFP).- How to define Nazi-era "loot" is central to what could prove a touchy book launched Tuesday on the controversy surrounding one of Europe's most prestigious private art collections, the impressionist works acquired by E.G. Buehrle. The late industrialist amassed a fortune selling weapons to both the Nazis and the Allies during World War II, wealth that helped buy several hundred artworks -- some from Jews under threat -- that will soon go on show at one of Switzerland's leading museums, the Kunsthaus in Zurich. The book, "Schwarzbuch Buhrle" ("Buehrle Black Book") offers a new challenge -- is it morally defensible to display such paintings, especially in a museum that receives public subsidies? "The city of Zurich and the Kunsthaus have to be very careful how they are handling this ... More
New exhibitions of works by Erin Shirreff and Mona Hatoum open at the Institute of Contemporary Art/Boston
Crocker Art Museum acquires significant 18th century portrait by Alexandre Roslin
Winterthur welcomes Dr. Marie-Stephanie Delamaire as Associate Curator of Fine Art




Erin Shirreff, Knife, 2008, archival pigment print, 40 x 30 inches. Albright Knox Art Gallery, Buffalo, New York. George Cary and Armand J. Catellani Funds, 2014. Courtesy Sikkema Jenkins & Co. ©Erin Shirreff.





BOSTON, MASS.- On Aug. 26, the Institute of Contemporary Art/Boston opens two new exhibitions: Erin Shirreff in the Fotene Demoulas Gallery and Mona Hatoum in the Paul and Catherine Buttenwieser Gallery. Working across media with a focus on material and the analogue, Brooklyn-based artist Erin Shirreff (b. 1975, Kelowna, British Columbia, Canada) explores the intertwined relationship between sculpture and photography. Covering several years of the emerging artist's work, Erin Shirreff includes both sculptures and photographs that investigate the complexities of representing sculptural objects in two dimensions. In series such as "Monograph" Shirreff photographs sculptures she creates by hand expressly for that purpose. Alongside these photographs will be several large sculptures, among them a series called "Drops." For these, Shirreff creates shapes ... More





Alexandre Roslin, Portrait of Anne Vallayer-Coster, circa 1783. Oil on canvas, 74 x 60 cm (29 1/8 x 23 5/8 inches). Crocker Art Museum, gift of Alan Templeton.





SACRAMENTO, CA.- The Crocker Art Museum has acquired Alexandre Roslin's Portrait of Anne Vallayer-Coster, still-life painter and member of the Royal Academy of Painting and Sculpture in Paris. Widely considered one of the most important 18th-century French portraits of a female artist, the portrait becomes a signature work in the Crocker Art Museum's collection through the generosity of Alan Templeton. Roslin's portrait of Vallayer-Coster was a sensation at the Salon exhibition of 1783. Captured in the act of painting a canvas just outside the picture frame, the sitter confidently meets the viewer's gaze with her own. The interplay of textures of silk and skin, Roslin's expertise, makes the likeness all the more compelling. "This portrait brings new splendor to the Crocker's French paintings collection and will be enjoyed and treasured by visitors to the museum for years to come," said Lial A. Jones, Mort and Marcy Freidman ... More





Dr. Delamaire earned her Ph.D., in Art History from Columbia University, where she also worked as a lecturer in the Department of Art History and Archaeology.





WINTERTHUR, DE.- Winterthur Museum, Garden & Library announced that Marie-Stéphanie Delamaire, Ph.D., will join the Museum July 13, 2015, as Associate Curator of Fine Art. Dr. Delamaire will be responsible for curating the Museum's collection of nearly 5,000 prints, paintings, and sculpture from the 17th, 18th, and 19th centuries. In addition to her curatorial responsibilities, Dr. Delamaire will teach in University of Delaware's graduate level Winterthur Program in American Material Culture. "Stephanie joins the Winterthur curatorial department as the Associate Curator of Fine Art to oversee an important and growing part of the collection," said Dr. David Roselle, Director of Winterthur. "We are confident that Stephanie will soon make Winterthur's substantial collection of prints, paintings, maps, photographs, and sculpture be an added attraction for the many persons who ... More
Houghton Hall: Portrait of an English Country House
---
Flashback
On a day like today, Mexican painter Rufino Tamayo was born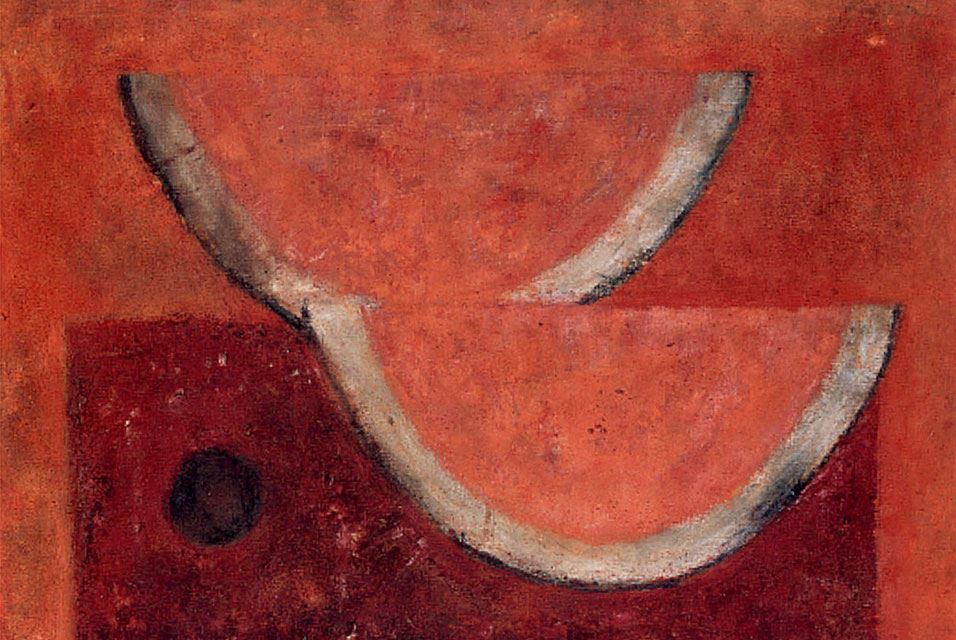 August 26, 1899. Rufino Tamayo (August 26, 1899 - June 24, 1991) was a Mexican painter of Zapotec heritage, born in Oaxaca de Juárez, Mexico. Tamayo was active in the mid-20th century in Mexico and New York, painting figurative abstraction with surrealist influences. In this image: Rufino Tamayo's painting "Sandias" or "Watermelons'' is seen in this undated picture. Mexico put out an international alert Sunday, Jan. 31, 1999 for 12 paintings that were stolen from an exhibition last week, including "Sandias" by one of Mexico's most famous painters. The paintings, on loan from private art collectors in Mexico, the United States and Europe, were part of a 43-canvas show the gallery organized to commemorate the 100th anniversary of Tamayo's birth.
---

Museums, Exhibits, Artists, Milestones, Digital Art, Architecture, Photography,
Photographers, Special Photos, Special Reports, Featured Stories, Auctions, Art Fairs,
Anecdotes, Art Quiz, Education, Mythology, 3D Images, Last Week,
.
---
Royalville Communications, Inc
produces: