Annie Leibovitz talks high-fliers and photo phobics at Hong Kong show
Annie Leibovitz speaks to the media about her exhibition "women" during a press tour in Hong Kong on May 31, 2016. From dancers to corporate executives and rights campaigners, the latest show by photographer Annie Leibovitz revolves around high-flying women she says are more confident than her previous subjects -- though some still hated having their picture taken. ISAAC LAWRENCE / AFP.
HONG KONG
.-
From dancers to corporate executives and rights campaigners, the latest show by photographer Annie Leibovitz revolves around high-flying women she says are more confident than her previous subjects -- though some still hated having their picture taken. "Women: New Portraits" opened in Hong Kong Tuesday, the fifth stop on a 10-city tour, displayed in a bare bones setting on a disused floor of an industrial building. The images were produced on an Epson printer in her office, says Leibovitz, who opened the show, and are tacked to the walls with drawing pins. The US artist, renowned for portraits of leading figures from John Lennon to Elizabeth II, calls the collection a work in progress. It is a continuation of a project published in 1999 called "Women", a collaboration with writer Susan Sontag, with whom she had a relationship. Whereas the original collection incorporated women who were not in the public eye, the new set revolves around those who have made a splash in their chosen ...
More
The Best Photos of the Day
Unique survey of Cy Twombly's work opens at Museum Brandhorst
'Little Prince' picture fetches 130,000 euros
Diamond-encrusted Hermes handbag sold for record $300,000


Cy Twombly, Ohne Titel (Camino Real), 2011. Acryl auf Sperrholz, 252,4 x 185,1 cm. Udo und Anette Brandhorst Sammlung, Foto: Haydar Koyupinar, Bayerische Staatsgemäldesammlungen, Museum Brandhorst, München© Cy Twombly Foundation.



MUNICH.- With more than 200 works from various periods in his artistic career, the Brandhorst Collection provides a unique survey of Cy Twombly's development as an artist. This retrospective selection of paintings, sculptures, drawings, and photographs spans an arch that reaches from the early 1950s right up to a picture from Twombly's very last series of works, completed in 2011, shortly before his death. Featuring the diverse media in which Twombly worked, starting with the time of his studies at Black Mountain College, the show is able to bring surprising constellations between them to light. Throughout his life, Twombly attributed central importance to the specific places in which his works were ... More



Antoine de Saint Exupery, Le Petit Prince. © Artcurial.



PARIS.- An original watercolour from French classic "The Little Prince" was sold for 133,200 euros ($148,000) on Tuesday, Paris auction house Artcurial said. Six buyers battled it out for the painting, which reached more than double its list price. "The price obtained for this iconic image is a measure of the status of this universal work of art and its international fame," said Guillaume Romaneix, a books and manuscripts specialist at Artcurial. The painting shows "Le Petit Prince" in the desert, standing on a dune with his scarf and hair blowing in the wind. It was used for the first US edition of the classic illustrated book by aviator Antoine de Saint-Exupery. The author had escaped to the US after Germany's invasion of France and it was during his exile there in 1942 that he wrote the book. It was first published in 1943. "The Little Prince" has sold 145 million copies worldwide and been translated ... More



Eunis Chan modelling a Matte White Himalaya Niloticus Crocodile Diamond Birkin with 18K gold and diamond hardware. ISAAC LAWRENCE / AFP.



HONG KONG (AFP).- A diamond-encrusted crocodile-skin Hermes handbag with white gold details has broken the record for the world's most expensive ever sold at auction, fetching nearly $300,000 at a Hong Kong sale. The rare Himalaya Niloticus Crocodile Diamond Birkin 30 went to an unknown phone bidder late Monday for HK$2.32 million ($298,655), beating a pre-sale estimate of $2 million, the auction house Christie's said. "It was the world record price for any handbag sold at auction," Bingle Lee, a Hong Kong-based spokesman for Christie's, told AFP. Designer handbags are increasingly seen as investment opportunities and are the latest craze for collectors, taking global auction houses by storm and scoring record prices. The new record beat one set last year, also in Hong Kong, when a ... More
Exhibition of artworks that employ the written word opens at Gagosian Gallery in Paris
Exhibition at Helmut Newton Foundation united three different photographic approaches
McNay to celebrate Director William J. Chiego's 25-year Legacy with a free community day, June d


Nam June Paik, Untitled, 1998 (detail). Acrylic paint on canvas, 67 x 46 inches 170.2 x 116.8 cm. © Nam June Paik Estate. Photo by Ben Blackwell. Courtesy Gagosian Gallery.



PARIS.- Gagosian Gallery is presenting "LEXICON," an exhibition of artworks that employ the written word. A lexicon is a stock or inventory of systematized language, whether personal or belonging to a larger cultural context, which can be shared and deployed. Since the beginning of recorded history, language and art have collided and intersected. And from the modern era onwards, artists have employed words and language to diverse effect, using writing as both act and subject--in print, light, sculpture, and paint on canvas. Works in the exhibition include Marcel Broodthaers' Académie I (1968); Alighiero Boetti's embroidered magic word squares (Arazzi) (1977 to 1992); Ed Ruscha's large-scale three-part painting A,B,C(1987); Jenny Holzer's stone agit, Selections from the Living Series (Bench #9) (1989); Douglas Gordon's text work for a television ... More



Helmut Newton, The Woman on Level 4 I, Monte-Carlo, 2000. ©Helmut Newton Estate.



BERLIN.- On 1 June 2016, the Helmut Newton Foundation in Berlin will open its summer exhibition. The title of the upcoming exhibition, Alice Springs: The MEP Show l Helmut Newton: Yellow Press l Mart Engelen: Portraits, unites not only three photographers, but also three different photographic approaches. Since 1970, June Newton, widow of the legendary photographer of fashion and nudes, has also worked as a photographer, under the pseudonym Alice Springs. She and Helmut Newton have frequently exhibited their works together, especially their joint project "Us and Them". In 2010, the first Alice Springs retrospective was hosted at the Helmut Newton Foundation; now, her second retrospective, organized in 2015 by the Maison Européenne de la Photographie (MEP) in Paris, will also be shown in Berlin and accompanied by a book published by TASCHEN. In more than 100 portraits of her fellow photographers – including Richard Avedon, ... More



Only the second leader of the McNay in the museum's 62-year history, Dr. Chiego has constructed an indelible legacy since assuming the post of director in 1991.



SAN ANTONIO, TX.- The McNay Art Museum will celebrate William J. Chiego, its longtime director, with a community-wide event on Sunday, June 5, 2016, at the museum. Free and open to everyone, the festivities will include activities for the whole family that reflect the inspiring vision, intellectual curiosity, and creative joy that have defined Dr. Chiego's influential 25-year tenure as director of the museum. Activities during the Free Community Day honoring Dr. Chiego will include an ice-cream social featuring Lick Honest Ice Creams, art-making activities, a chalkboard tribute & photo op, and a Coney Island LIVE! Performance. "Over 25 years, I've made a lot of friends in the museum community and our community at large, there've been so many people who have been helpful in so many ways," said Dr. Chiego. "It will be great to have a chance to say hello to everyone ... More
Sotheby's Milan announces sale of sculptures and works of art
Dutch museums build joint collection centre
E-music pioneers Kraftwerk lose copyright case


Rosalba Carriera, Ritratto di Gentiluomo. Estimate: 30.000 – 40.000 EUR. Photo: Sotheby's.



MILAN.- For the first time in a Milanese sale on an international level, most of the lots are accompanied by export licence. It's therefore an important news for the art market in Italy and abroad. Sotheby's Milan will host this event and Filippo Lotti – Sotheby's Italy managing director -comments: "After a few seasons devoted exclusively to Contemporary Art in Italy, Milan expands again its business thanks to a refined Milanese Private Collection, mostly dedicated to the 17th-18th Century with museum-quality paintings, a selection of Venetian, Roman, Florentine and Genoese furniture, a nucleus of high-quality Works of Art in bronze and terracotta, and a small group of precious corals". The sale combines a private collector's unique taste for interior furnishing with the passion for Wunderkammer It is a collection that includes about 80 lots, in which the section of Sculptures and ... More



Schetsontwerp Collectie Centrum Nederland ©cepezed.



AMSTERDAM.- Four Dutch cultural institutions are joining forces to build a new depository for the national collections under their management. The new Netherlands Collection Centre (CC NL) will be built in Amersfoort, in the heart of the Netherlands. With a total surface area of 30,000 m2, the building will house 675,000 objects. CC NL is scheduled to be brought into use from 2020. CC NL is to replace the current depositories belonging to the Dutch Open Air Museum, Paleis Het Loo museum, the Rijksmuseum and the Cultural Heritage Agency of the Netherlands which are currently spread over various locations in the Netherlands. The collaboration provides the best possible sustainable management and preservation of the national collections, as well as efficiency and sharing of know-how. Taco Dibbits, Director of Collections of the Rijksmuseum, ... More



This file photo taken on November 25, 2015 shows German musician Ralf Huetter (R) of band "Kraftwerk" at Germany's highest court. ULI DECK / DPA / AFP.



KARLSRUHE (AFP).- Germany's highest court Tuesday struck down a challenge by electronic music pioneers Kraftwerk against a hip-hop artist's two-second sample of their tune in a dispute that erupted almost two decades ago. The landmark ruling by the constitutional court acknowledges the essential place that the practice of sampling has in the hip-hop genre and gives artists greater freedom to use small segments from recorded tunes. If the impact on the usage rights of the intellectual property owner is "negligible, then artistic freedom overrides the interest of the owner of the copyright," said the court. At the heart of the dispute is a short drum sequence looped repeatedly in the song "Nur mir" (Only Me) by rap artist Sabrina Setlur, also famous for her past relationship with German former tennis star Boris Becker. The sequence ... More
British Pavilion at the Biennale Architettura 2016 presents the exhibition "Home Economics"
A 600-year-old china Ming cup sold in Hong Kong by Auctioneers Lyon & Turnbull for £3.6 million
United States Pavilion presents new speculative architectural proposals for four sites in Detroit


Mnths room, Home Economics at the British Pavilion, Venice Architecture Biennale 2016. © British Council/Cristiano Corte.



VENICE.- The British Council presents the exhibition Home Economics in the British Pavilion at the15th International Architecture Exhibition – La Biennale di Venezia from 28 May to 27 November 2016. Home Economics responds to the Biennale Architettura 2016 curator Alejandro Aravena's theme Reporting from the Front by tackling the frontline of British architecture: the home. The curators, Shumi Bose, Jack Self and Finn Williams, were chosen following an open call organised by the British Council and have invited established and emerging artists, architects and designers to produce immersive 1:1 environments, which challenge the status quo and propose new models for the home. Home Economics asks questions of British society and architectural culture that have come about as a result of changes in patterns of everyday life. The exhibition unfolds through a series of five architectural propositions, designed around incremental amounts of time: ... More



The Stem Cup was the most valuable of 270 items bequeathed to the Staffordshire University by Mr Ernest Thornhill on his death in 1944.



HONG KONG.- The Stem Cup, which dates back to the early 15th Century sold for £3.6 million by Lyon & Turnbull at a their debut auction in Hong Kong today (31st May 2016). The Stem Cup was the star lot of a specially curated sale of Chinese Works of Art that Lyon & Turnbull co-produced with their sister company Freeman's of Philadelphia, America's oldest auction house. Lee Young, Head of Asian Art at Lyon & Turnbull said "The Ming Xuande (1426-35) mark and period blue and white Stem Cup is a rare masterpiece and is virtually unseen outside museum collections. This is a great result, bringing the sale to Hong Kong has proved to be the right decision for both Lyon & Turnbull and our partner Freeman's and we are thrilled that the University now have funds to properly carry out the wishes of Ernest Thornhill." The Stem Cup was the most valuable of 270 items bequeathed to the Staffordshire University by Mr Ernest Thornhill on ... More



Zago Architecture, A New Federal Project, 2016. Model detail showing federal building, which deploys novel architectural forms as a means of direct political engagement. Speculative project along Detroit's Dequindre Cut seen in The Architectural Imagination, an exhibition for the United States Pavilion, Biennale Architettura 2016, Venice. Courtesy Zago Architecture.



VENICE.- For the 15th International Architecture Exhibition – La Biennale di Venezia, the United States Pavilion presents The Architectural Imagination, a unique curatorial project led by Cynthia Davidson and Mónica Ponce de León to produce new speculative architectural proposals for four sites in Detroit, Michigan. The 12 projects on display, by 22 American architects, comprise some 250 objects including architectural models, drawings, collages, and videos. The home of the automobile, the free-span factory floor, and Motown and techno music, Detroit once embodied invention. Today the city is coping with dramatic population loss, desolate neighborhoods, abandoned buildings, and sharp racial divides. In addressing these problems, Detroit has the potential ... More
Quote
The camera cannot lie. But it can be an accessory to untruth. Harold Evans
More News
---
Red Carpet Jewels: Get the Look
---
---
Flashback
On a day like today, Abstract painter Larry Zox was born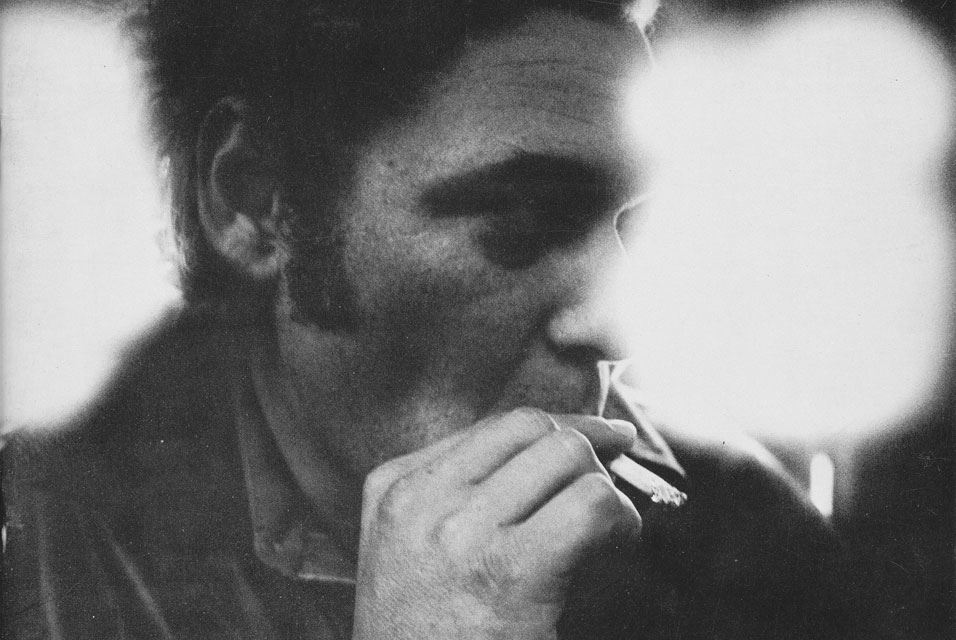 May 31, 1937. Born in the heartland, Des Moines, Iowa, on May 31st, 1937, Larry Zox was a distinctly American artist whose exuberant geometric abstractions made a strong contribution to the Color Field movement of the 1960s and '70s. In its heyday, Zox's studio on 20th Street was known as a colorful gathering place for artists, jazz musicians, bikers and boxers. A powerful, muscular man Zox often trained with boxers to maintain the kind of energy he believed he needed for creating his large-scale works.
---
---

Museums, Exhibits, Artists, Milestones, Digital Art, Architecture, Photography,
Photographers, Special Photos, Special Reports, Featured Stories, Auctions, Art Fairs,
Anecdotes, Art Quiz, Education, Mythology, 3D Images, Last Week,
.
Royalville Communications, Inc
produces:







Tell a Friend
Dear User, please complete the form below in order to recommend the Artdaily newsletter to someone you know.
Please complete all fields marked *.
Sending Mail

Sending Successful