'Post-Picasso: Contemporary Reactions' opens at Museu Picasso, Barcelona
A visitor looks at a painting by Faith Ringgold named "Die: American peole series #20" during Contemporary Art Fair "Post-Picasso, contemporary reactions" in Barcelona on March 7, 2014. Post-Picasso fair opens to the public from March 6 to June 29, 2014 in Picasso Museum of Barcelona city. AFP PHOTO/ JOSEP LAGO.
BARCELONA
.-
The exhibition titled 'Post-Picasso: Contemporary Reactions', presented and produced by the
Museu Picasso
, Barcelona, is open from 6th March to 29th June. Curated by Michael FitzGerald, acclaimed connoisseur, this is the first exhibition to reveal the significant trace left by Picasso on contemporary art worldwide, and to examine the relevance his work continues to have on the art produced in our times. This exhibition examines the responses of contemporary artists to the life and work of Pablo Picasso during the forty years since his death in 1973. During his lifetime, Picasso's influence on art was undisputed; however, during the last four decades his significance for contemporary artists has proven controversial. Other historical artists, particularly Marcel Duchamp, are widely considered to have had a greater impact on recent art. This exhibition addresses the ...
More
The Best Photos of the Day
Rare masterpieces by Edvard Munch lead Christie's London Print Sale this March
Sotheby's to offer contemporary art from the Collection of Jane and Marc Nathanson
"Helen Frankenthaler: Paintings" opens at Bernard Jacobson Gallery in New York




Edvard Munch (1863-1944), The Sick Child I, 1896 (detail). Estimate: £200,000 - 300,000. Photo: Christie's Images Ltd 2014.





LONDON.- Christie's announces the forthcoming sale of Old Master, Modern & Contemporary Prints, which will be held on Wednesday, 19 March 2014, and is set to attract buyers and collectors from around the world. The sale offers a vibrant and varied range of works from the late 15th century to the present day by many of the most important printmakers of the Western canon, including: old masters Albrecht Dürer and Rembrandt; expressionists Edvard Munch, Otto Dix and Ernst Ludwig Kirchner; modern greats Pablo Picasso, Marc Chagall and Joan Miró as well as post-war giants Francis Bacon and Andy Warhol, amongst many others. Offering 228 works, the sale is expected to realise in the region of £4 million. In addition, Christie's auction of James Ensor Prints: The Mira Jacob Collection will take place on the morning of 19 March 2014, offering one of the most ... More





Ocean Park #20 by Richard Diebenkorn, one of the outstanding examples from the artist's seminal series. Est. $9/12 million. Photo: Sotheby's.





NEW YORK, NY.- Sotheby's Contemporary Art Evening Sale on 14 May 2014 in New York will feature three works from the extensive private collection of Los Angeles philanthropists Jane and Marc Nathanson. The highlight of the group is Ocean Park #20 by Richard Diebenkorn, one of the outstanding examples from the artist's seminal series (est. $9/12 million*, above). The other works to be offered are Four Plates Edges Up by Richard Serra (est. $2.5/3.5 million) and an Untitled Sam Francis painting from 1979 (est. $800,000/1.2 million). Before traveling to Hong Kong and London, the Diebenkorn will be unveiled alongside other spring highlights in Sotheby's Los Angeles galleries from 26 to 28 March (9200 W Sunset Blvd #170, Los Angeles, CA 90069, 10 am to 4 pm daily). Over the past several decades, Jane and Marc Nathanson have amassed a substantial collection ... More





Helen Frankenthaler, Bella Donna, 1987. Acrylic on canvas, 96 x 78 inches.





NEW YORK, NY.- Bernard Jacobson announces the exhibition: Helen Frankenthaler: Paintings, in the New York gallery from March 4th to April 30th, 2014. Helen Frankenthaler was an extraordinary force. At a time when women artists scarcely held a position in the Abstract Expressionist milieu, she quietly claimed the cutting edge for a female painter. Her work established a new aesthetic that took a step away from the grand standing of gestural painting to a cooler more contemplative approach. Sanctioned by Clement Greenberg as "post painterly abstraction," the movement was later termed "color field". Frankenthaler's innovative technique used thinned out washes of pigment and turpentine that were poured onto the flat raw canvas so that the paint soaked into the fiber, staining it. Her method emphasized the flat surface over illusory depth, creating open light filled luminous structures. Allowing each work to stand a ... More
New Yorker David Toren joins legal fray over Nazi art trove found in Munich apartment of Cornelius Gurlitt
Egypt dig unearths a nearly 3,500-year-old statue of the daughter of pharaoh Amenhotep III
Exhibition of new work by Jim Campbell opens at Bryce Wolkowitz Gallery in New York




The house of German Cornelius Gurlitt is seen in Salzburg, on November 18, 2013. AFP PHOTO / WILDBILD.





WASHINGTON (AFP).- An elderly New Yorker has joined the legal fray over the ownership of artwork found in a Munich apartment that was allegedly looted by the Nazis during World War II. In a complaint filed Wednesday in US district court in Washington, David Toren asks the German government and the state of Bavaria to immediately return an oil painting he claims belonged to a great uncle who died in 1942. Toren, 88, who emigrated to the United States in 1956, said "Two Riders on the Beach" by Max Liebermann was among the more than 1,400 artworks uncovered in the Munich apartment of Cornelius Gurlitt in a February 2012 police raid. German officials controversially said nothing about the find before it came to light in November last year, while Gurlitt, 81, the son of a Nazi-era art dealer, has initiated legal action to get back the seized works. In his complaint, Toren asserts he is the lawful heir of art stolen by the Nazis from his great-uncle David Friedmann, an ... More





A 3,500-year-old statue of the daughter of pharaoh Amenhotep III in the temple city of Luxor. AFP PHOTO / HO / SCA.





CAIRO (AFP).- Archaeologists in Egypt have found a nearly 3,500-year-old statue of the daughter of pharaoh Amenhotep III in the famed temple city of Luxor, the antiquities ministry said on Friday. An Egyptian-European team uncovered the statue of princess Iset, 170 centimetres tall and 52 cm wide, during renovation work at the Amenhotep III mortuary temple on Luxor's western bank, antiquities minister Mohamed Ibrahim said in a statement. "The statue is part of a 14-metre-high (46-foot) alabaster sculpture of Amenhotep III that was at the entrance of the temple sanctuary," team head Dr Hourig Sourouzian said. The sculpture features the 18th Dynasty ruler on his throne, his hands on his knees, his daughter standing between his legs, wearing a wig and a long tunic and holding a neckless in her right hand. It is the first time a sculpture has been found that depicts the princess alone with her father: others show her with her two parents and her brothers, Sourouzian said. The ... More





Jim Campbell, Home Movie, 2014. Custom electronics, metal wire, LEDs, 84 x 120 x 5 inches. Courtesy: Bryce Wolkowitz Gallery.





NEW YORK, NY.- Bryce Wolkowitz Gallery presents an exhibition of new work by Jim Campbell from March 7 - April 19, 2014. The show will focus on the pioneering artist's most recent series of sculptural light installations. A consummate innovator, Campbell is considered one of the leading artists working today in the field of new media. The exhibition coincides with Jim Campbell's first New York museum retrospective. Organized by the Museum of the Moving Image, Jim Campbell: Rhythms of Perception, on view from March 21–June 15, 2014, spans three decades with an emphasis on his early experimental work. In addition, New York's Joyce Theater will present Constellation, a collaboration between Alonzo King LINES Ballet and Jim Campbell, from March 18 - 23, 2014. The performance will feature an installation comprised of 1,000 light spheres programmed in synchronized interplay with the dancers. A former filmmaker, Campbell moved to interactive vid ... More
The Crossroad: An art exhibition by Andrea Dasha Reich opens at Etra Fine Art Gallery
New exhibition features over 50 recent acquisitions in the Dallas Museum of Art's acclaimed collection
Phillips announces highlights from its New York Spring Photographs Sale to be held on 1 April




In this exhibition, Reich will showcase her new, sculptural artworks alongside the multilayered and dimensional resin paintings for which she is well known.





MIAMI, FL.- Etra Fine Art Gallery presents "The Crossroad" a solo exhibition of new works by Andrea Dasha Reich. "The Crossroad" will run from March 8, 2014 – April 8, 2014 with an opening reception Saturday, March 8, from 7:00 – 10:00 p.m. In this exhibition, Reich will showcase her new, sculptural artworks alongside the multilayered and dimensional resin paintings for which she is well known. The new and alluring abstract sculptures are a rich variety of bold, folded forms with smooth creases and appealing lines, and sinuous vessels that combine elegant design with vivid color spectrums. These sensual pieces play with shadow and light, and invite us to imagine organic forms from other fantastical worlds. Through this exhibit, the artist shows a new language of expression using the same material and elements as her developed and mature artworks. It is a crossroad, a breakthrough, a novel creation built on th ... More





Maurizio Cattelan, Untitled, 2009. Canvas, wood, and plastic. Overall: 82 5/8 x 33 1/2 x 23 5/8 in. (2 m 9.868 cm x 85.09 cm x 60.008 cm). The Menil Foundation; Dallas Museum of Art, gift of The Rachofsky Collection and Deedie and Rusty Rose; The Rachofsky Collection; and Deedie and Rusty Rose.





DALLAS, TX.- The Dallas Museum of Art presents Never Enough: Recent Acquisitions of Contemporary Art, an exhibition drawn exclusively from the Museum's strong holdings of contemporary art. On view March 8 through July 20, 2014, in the DMA's iconic Barrel Vault and surrounding galleries, the exhibition brings together more than 50 works in various media that have entered the DMA's collection within the past five years. A majority of the works will be on display for the first time since entering the Museum's collection, including seven new acquisitions made in February of this year. "The Dallas Museum of Art has one of the leading collections of contemporary art in any encyclopedic museum in the country, and Never Enough: Recent Acquisitions of Contemporary Art demonstrates the vigor of our ... More





William Eggleston, Sumner, Mississippi, circa 1970. Estimate: $60,000-80,000.





NEW YORK, NY.- Phillips launches its Spring Photographs sale with an excellent array of photographs by many of the leading figures in the field. "This season's sale illustrates the continuous evolution of the field over the twentieth-century with a strong emphasis on contemporary culture. Major works by William Eggleston, Hiroshi Sugimoto and several alumni of the Kunstakademie Düsseldorf outline some of the most thought-provoking conceptual changes that the field has undergone in the last forty years." Shlomi Rabi, Head of Sale, New York Photographs William Eggleston will be represented with a number of outstanding works, including his iconic Greenwood, Mississippi, 1973, estimated at $220,000-280,000. Largely recognized as a masterful achievement in color photography, the iconic work depicting a lushly painted red ceiling has been widely celebrated for its nuanced calibration of color and form. The print offered in the sale was ma ... More
Royal Ontario Museum opens gates of China's Forbidden City with new centennial exhibition
Zurich Asia to present rare stamps, philatelic treasures & superb works of art in March auction
Large scale colour photogrpahs by Miles Aldridge on view at Galerie Alex Daniels




Anonymous court painter, Portrait of Emperor Yongzheng in his study. Ink and colour on silk. Qing dynasty, Yongzheng period. Ht. 171.3 cm Wi. 156.5 cm.© The Palace Museum.





TORONTO.- The Royal Ontario Museum unveiled The Forbidden City: Inside the Court of China's Emperors, presented by the Robert H.N. Ho Family Foundation with Manulife as Lead Sponsor. The exhibition is on display in the Garfield Weston Exhibition Hall from Saturday, March 8 until Monday, September 1, 2014. Presented in collaboration with Beijing's Palace Museum, the show brings to Canada for the first time approximately 250 treasures that were part of Chinese imperial life for five centuries in a city strictly off-limits to all but the emperor, his family, and his personal servants. These objects are the relics of a momentous chapter in China's long and fascinating history. More than 80 of the exhibition's objects, including textiles, calligraphy, paintings, and armour, have never before travelled outside the Forbidden City. Complemented by stunning artifacts from the ROM's own ... More





1942 Shandong Wartime Post issue 10 cents yellow stamp.





HONG KONG.- Zurich Asia, the leading stamp auction house in Asia, will hold from 15-16 March 2014 its next Hong Kong auction at Harbour Plaza Hotel North Point. Over 2,300 lots of philatelic treasures and superb works of art highly coveted by collectors and connoisseurs will be offered. Public preview will take place from 13-14 March. Leading the sale is an extraordinary 1917 red-band registered cover from Kobdo, Mongolia to Peking (Estimate: HK$1-1.2 million / US$128,205-153,846, Lot 615). On the reverse, it bears deep blue 1909 Russian Arms 10k in single and vertical pair, each tied by very fine circular date stamp of Russian P.O in Mongolia. Other distinguished features include Mongolia censor sealed label and Russian censor chop in violet box. The Kobdo post office was inaugurated in 1913 and closed in 1924. There were previously 4 such recorded covers bearing the Kodbo cancellation. The present lot, the 5th one, is an exciting recent di ... More



Chromo Thriller #3. Chromogenic print, 153 x 202 cm, edition 6. Photo: Courtesy Galerie Alex Daniels - Reflex Amsterdam and Miles Aldridge.



AMSTERDAM.- Galerie Alex Daniels - Reflex Amsterdam announces Miles Aldridge's new solo exhibition starting the 8th of March 2014. The show will consist of 24 large scale colour photogrpahs and one black&white photograph. Miles Aldridge (*1964), born in London, studied at Central St. Martins, became a director of music videos, and then a fashion photographer in the 1990s. His work mixes autobiographical themes with influences as wide ranging as the fashion photographer Richard Avedon, film directors like Hitchcock, Lynch and Fellini and his father Alan Aldridge, the legendary art director, who created seminal artworks for The Beatles. Aldridge's photographs always transmit a certain cinematic feeling. "Miles sees a colour coordinated, graphically pure, hard-edged reality", says David Lynch about Aldridge's work. They are mostly known for the beautiful, glamorous women who seem to be living in ... More
Quote
Take me, I am the drug; take me, I am hallucinogenic! Salvador Dalí
More News
---
Highlights from the Private Collection of Félix Marcilhac
---
---
Flashback
On a day like today, German painter Anselm Kiefer, was born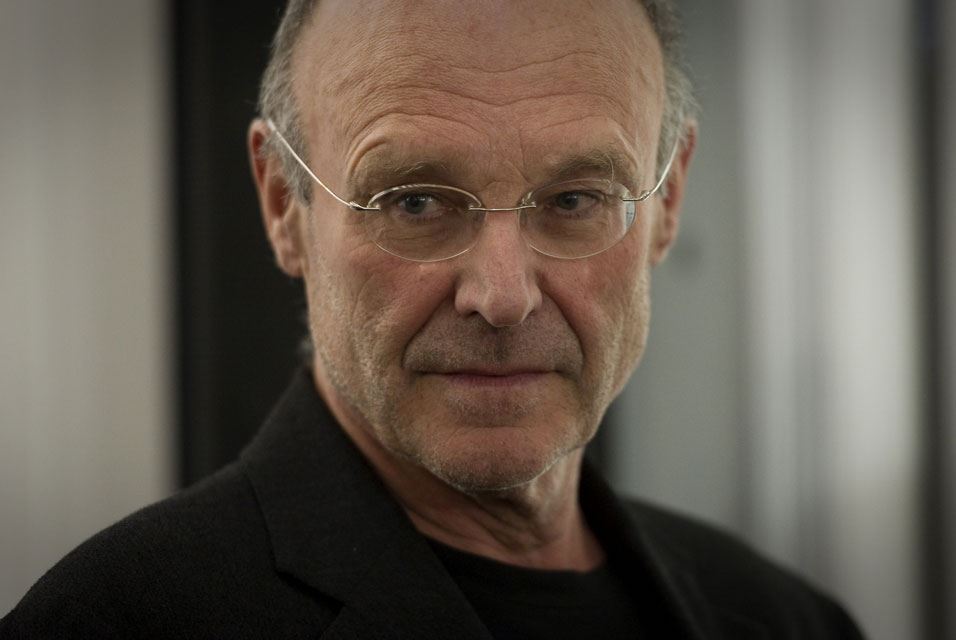 March 08, 1945. Anselm Kiefer (born March 8, 1945) is a German painter and sculptor. He studied with Joseph Beuys and Peter Dreher during the 1970s. His works incorporate materials such as straw, ash, clay, lead, and shellac. The poems of Paul Celan have played a role in developing Kiefer's themes of German history and the horror of the Holocaust, as have the spiritual concepts of Kabbalah.
---
---

Museums, Exhibits, Artists, Milestones, Digital Art, Architecture, Photography,
Photographers, Special Photos, Special Reports, Featured Stories, Auctions, Art Fairs,
Anecdotes, Art Quiz, Education, Mythology, 3D Images, Last Week,
.
Royalville Communications, Inc
produces: