Dutch museums to conduct new research on the paintings of Pieter de Hooch
Research on 'Figures in a Courtyard behind a House' by Pieter de Hooch in the paintings conservation studio. Photo Rijksmuseum.
AMSTERDAM
.-
For the first time, extensive research will be conducted into the painting technique of the 17th-century Delft master Pieter de Hooch (1629- after 1684). The research work will be carried out in the
Rijksmuseum
's Atelier Building in collaboration with Museum Prinsenhof Delft, and will culminate in the monographic exhibition at Museum Prinsenhof Delft entitled 'Pieter de Hooch in Delft: From the Shadow of Vermeer', which will run from 11 October 2019 to 16 February 2020. The technical research conducted by the Rijksmuseum's conservators and researchers is focusing on the six Pieter de Hooch paintings in the museum's collection, which date from around 1650 to 1670. To create a broader research context, additional paintings by De Hooch have been added to this multidisciplinary programme. These include works from Museum Boijmans Van Beuningen and a private collection. This research is expected to yield new ins ...
More
The Best Photos of the Day
Artcurial announces highlights from its Furniture and Artefact auction
New York's 'Fearless Girl' statue is moving to stock exchange
Torre, the building marking the completion of Fondazione Prada's Milan venue, opens to the public


Attributed to Lupo di Francesco, La Vierge ŕ l'Enfant, Sculpture en marbre Blanc, Estimate: 80 000 € - 120 000 € / 98 000 – 148 000 © Artcurial.



PARIS.- On 27th April, Artcurial will host a Furniture and Artefact auction, gathering together more than 300 lots from private French and European collections dating from the High Period to the Empire. Amongst the many objects, a Baron Robert von Hirsh collection, a Vierge ŕ l'Enfant, attributed to Lupo di Francesco, an Augsbourg cabinet from the latter part of the 16th century, 17th century German silver, an Osmond spherical kinetic clock from the Transition period and a set of John Cary floor globes. The Empire will also be featured with some fine examples of Jacob seats including an antic style seat (lot 273), an exceptional furniture set and an Etruscan style chest. A delicately speckled mahogany and bronze-rimmed Louis XVI desk signed by Ferdinand Bury (lot 220) represents one of the pretty classical pieces, highly represented throughout this auction. « Variety, ... More



In this file photo taken on April 12, 2017 the "Fearless Girl" (front) statue stands facing the "Charging Bull". Jewel SAMAD / AFP



NEW YORK, NY.- The popular "Fearless Girl" statue, which has been staring down Wall Street's "Charging Bull" since last year, will soon move to face the New York Stock Exchange, the city's mayor said Thursday. The bronze statue by artist Kristen Visbal -- seen by many as a defiant symbol of women's rights under President Donald Trump's administration -- appeared on the eve of International Women's Day in March 2017. The statue was installed by State Street Global Advisors asset managers and marked the start of the firm's campaign to encourage companies it invests in to increase the number of women on their boards of directors. The "Fearless Girl" statue was supposed to be up for only a week, but became a tourist magnet and the temporary permit was extended to one month, and eventually one year. Moving the statue to the pedestrian-friendly area outside ... More



Fondazione Prada – opening of Torre. Photo: Ugo Dalla Porta, 19 April 2018. Fondazione Prada, Milano. Courtesy Fondazione Prada.



MILAN.- Torre, the building marking the completion of Fondazione Prada's Milan venue – first unveiled in May 2015 and designed by Rem Koolhaas with Chris van Duijn and Federico Pompignoli from architecture firm OMA – is now open to the public. The 60-meters high Torre is realized in exposed white concrete. The new building further develops the repertoire of different exhibition conditions that together define the architectural vision of the foundation, characterized by a variety of oppositions and fragments. Each of the nine floors of Torre offers an original perception of the internal environments thanks to a specific combination of three spatial parameters: plan dimension, clear height and orientation. Half of the levels is in fact developed on a rectangular floor plan, while the other half displays a trapezoid one. The clear height of the ceilings increases from bottom to top, ... More
British Library and Qatar National Library extend partnership to digitise 900,000 more images of Gulf history
$6.7 million Fancy Intense Blue Diamond sets auction record at Sotheby's New York
Glass is red hot at expanded Flint Institute of Arts: New wing and glass arena emphasize artistry and education


Early 20th-century manuscript of a treatise on physiognomy and chiromancy (Or. 12669, ff. 2v-3r).



LONDON.- The British Library, the Qatar Foundation for Education, Science and Community Development and the Qatar National Library are extending their partnership to digitise a vast range of important historical collections relating to the Gulf region. The partnership began in 2012 and the extension, which takes the project into a third phase, will now last until December 2021 and will significantly expand a bilingual website of Gulf history and Arabic scientific manuscripts. 900,000 more images of historical material related to the Gulf will be digitised in addition to the 1.5 million images already made available online by the partnership. The Gulf-related material includes music, maps, ships' logs, reports, letters, private papers (including the Curzon Papers), and historical publications. It also draws upon the British Library's exceptionally rich collections of Arabic scientific manuscripts. Researchers, academics, historians and the ... More



A Rare Fancy Intense Blue Diamond Ring Weighing 3.47 carats, I1 clarity Sold for $6,663,300 ($1,920,259 price per carat) Estimate $2/2.5 million. Courtesy Sotheby's.



NEW YORK, NY.- Driven by top prices for important diamonds and superb gemstones, Sotheby's spring jewelry auctions concluded today in New York with a combined total of $34 million and a strong 83.3% of all lots sold. The three auctions were led by an incredibly rare 3.47-carat Fancy Intense Blue Diamond Ring, which sold in yesterday's Magnificent Jewels auction for $6.7 million – marking a new world auction record price-per-carat for any Fancy Intense Blue diamond ($1,920,259 per-carat). Gary Schuler, Chairman of Sotheby's Jewelry Division, Americas commented: "Our results affirm that the auction market continues to flex its strength in top-quality diamonds, important gemstones and jewels with distinguished provenance. We are proud to continue the long line of exceptional blue diamonds at Sotheby's, with the sale of the Fancy Intense Blue diamond, that soared to $6.7 ... More



The more than 20,000-square-foot expansion is expected to draw artists and visitors from around the region and across the globe.



FLINT, MI.- The Flint Institute of Arts welcomes the mid-Michigan community to the museum's new Contemporary Craft Wing and state-of-the-art, multi-purpose glass arena, opening on April 21, 2018 at 10:30 a.m. The more than 20,000-square-foot expansion is expected to draw artists and visitors from around the region and across the globe to the FIA, which is located on the Flint Cultural Center campus. As a hub for the performing and visual arts, the Cultural Center welcomes more than 610,000 people each year. The new facilities also enhance the museum's STEM2STEAM programming, which engages students from kindergarten through 12th grade in science, technology, engineering, and math in the context of the arts. "These new facilities are so in keeping with the character of Flint," said William S. White, chairman and CEO of the Charles Stewart Mott Foundation. "This is a community of makers, and the FIA ... More
New book "International Signal Code Alphabet" by Corita Kent to be published by Atelier Editions
Boston College McMullen Museum of Art acquires important collection of Coptic textiles
The second Antique Arms Fair set to open in London


International Signal Code Alphabet Corita Kent. Courtesy of Corita Art Center / Immaculate Heart Community, Los Angeles.



NEW YORK, NY.- Atelier Éditions announces International Signal Code Alphabet by Corita Kent, a forthcoming monograph produced in collaboration with the Corita Art Center, releasing June 1st 2018. Radical American artist, educator and once-devout Catholic nun, Sister Mary Corita Kent's provocative serigraphy has entranced audiences for over four decades. Originally completed in 1968, Kent's Signal Code Alphabet, encompasses a series of 26 kaleidoscopic serigraphs integrating scripture, typography, image, icon, and the maritime flags of the International Code of Signals. As 2018 marks the 50th anniversary of both the series' completion, and the centennial of Kent's birth, this celebratory publication reproduces Kent's International Signal Code Alphabet for the very first time in fine art monograph format. An introduction is authored by Corita Art Center Director, Dr. Ray Smith, accompanied by a foreword ... More



Textile fragment with Hercules. Egypt, 4th–5th century CE. Wool on undyed linen, 5.3 x 5 in. McMullen Museum of Art, Boston College; Tellalian Collection.



BOSTON, MASS.- The McMullen Museum of Art at Boston College has acquired a rich trove of Coptic textiles, and an extensive library of accompanying volumes, from collectors Donald and Barbara Tellalian of Newton, Massachusetts. The Tellalians—who have a long history with the McMullen as both exhibition lenders and visitors—chose the museum to house these important works to ensure that they are accessible to future generations of students, scholars, and the public. The Tellalian Collection—which comprises thirty-four Late Antique/Coptic textiles from the fourth to eighth century—is significant due to the quality, importance, and conservation of the textiles, as well as the related comprehensive library of 129 books and folios, many of which are rare volumes. Such textiles are thought to have been produced by Copts (Christian Egyptians) and other weavers throughout the ... More



Ottoman shield of gilt-Copper (tombak). Early 17th century. Image provided by Peter Finer Ltd.



LONDON.- The inaugural Antique Arms Fair at Olympia London of September 2017, a showcase for fine antique arms, armour and militaria from an array of UK based and international specialist dealers, received very positive feedback from dealers and collectors alike regarding the high standard of the fair, excellent sales, and good attendance. The organisers hope to emulate and build on this positive start in their next fair on the 21st April 2018, and are delighted to welcome back high-profile dealers such as Peter Finer, Hatford Antiques, Magazin Royal, and Runjeet Singh among many others. This year the fair organisers have chosen to sponsor the highly regarded Queen Elizabeth Scholarship Trust, an organisation which works, "to make a difference to the lives and careers of crafts people whilst maintaining the very highest standards in craftsmanship." The Trust provides numerous scholarships, and has supported over 130 diffe ... More
Bowie's New York subway station turns into museum to him
New York School's Richard Pousette-Dart as 1960s innovator in exhibition at Bowdoin College Museum of Art
Mary Miller named Director of the Getty Research Institute


A woman holds up keepsake MetroCards available for purchase inside the Broadway-Lafayette station on April 19, 2018 in New York City. ANGELA WEISS / AFP.



NEW YORK (AFP).- David Bowie has taken over a subway station in his adopted home of New York, with images of the rock legend plastered throughout and commemorative fare cards issued in his honor. Concert photos figure on the walls and his giant black-and-white likeness appears at the track entrance of the Broadway-Lafayette station, a short walk from where the London-born rocker lived his final years. The art installation is sponsored by streaming company Spotify and will be in place until May 13 as a tie-in to the exhibition "David Bowie is" at the Brooklyn Museum. The exhibition, which opened at the Victoria and Albert Museum in London, has traveled across a dozen cities with New York scheduled to be its final stop. Bowie's death in 2016 from an undisclosed battle with cancer stunned the music world. He lived more than 20 years in New York which he first visited ... More



"Radiance Number 8 (Imploding Light Red)," 1973-74 (detail), oil on linen by Richard Pousette-Dart. © 2017 Estate of Richard Pousette-Dart / Artists Rights Society (ARS), New York. Photo: Kerry Ryan McFate, courtesy of Pace Gallery.



BRUNSWICK, ME.- On view April 19 through September 16, the Bowdoin College Museum of Art presents Richard Pousette-Dart: Painting/ Light/ Space, an exhibition that offers new considerations of Pousette-Dart's large, non-representational paintings from the 1960s and early 1970s. During this highly-prolific period in the artist's career his work was widely exhibited, championed by critics, and influenced younger generations of artists. Painting/Light/Space draws together nine large-scale atmospheric paintings, several drawings, and archival materials into a timely reconsideration of Pousette-Dart's contribution to American art and history. While Richard Pousette-Dart (1916–1992) is best known as one of the youngest members of the New York School, his later work marked ... More



Miller became the first woman to be dean of Yale College in December 2008 and served until June 2014.



LOS ANGELES, CA.- The J. Paul Getty Trust announced today the appointment of art historian Mary Miller as the new director of the Getty Research Institute. Dr. Miller is currently Sterling Professor of the History of Art at Yale University and Senior Director of Yale's Institute for the Preservation of Cultural Heritage. Miller became the first woman to be dean of Yale College in December 2008 and served until June 2014. Before assuming the deanship, she served as master of Saybrook College for 10 years. "Dr. Miller is a distinguished art historian, a renowned lecturer, and proven administrator. She is a leader in her field and someone I know to be deeply invested in the preservation of the world's artistic knowledge, at all levels, as is in keeping with our mission at the Getty," said James Cuno, President and CEO of the J. Paul Getty Trust. "As one of the world's preeminent centers for cultural research, the Get ... More
Quote
Blessed are they who see beautiful things in humble places where other people see nothing. Camille Pissarro
More News
---
Liu Bolin: The invisible man
---
Flashback
On a day like today, French painter Odilon Redon was born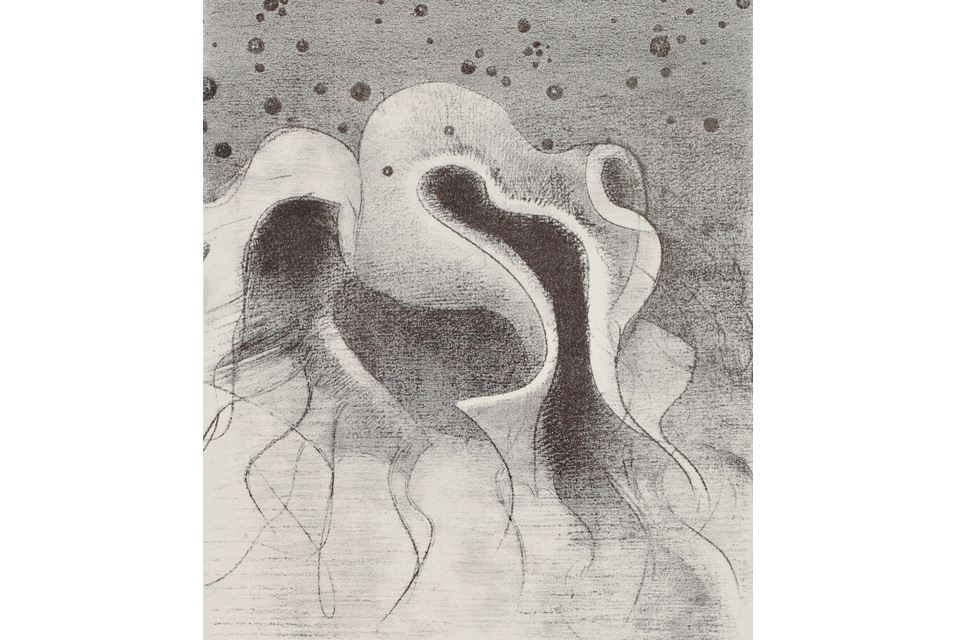 April 20, 1840. Odilon Redon (born Bertrand-Jean Redon (April 20, 1840 - July 6, 1916) was a French symbolist painter, printmaker, draughtsman and pastellist.In this image: Odilon Redon, The beasts of the sea, round like leather bottles, (detail). Plate 22 of The Temptation of Saint Anthony, 1896. Lithograph. The Kirk Edward Long Collection, 2010.60.22. Plate size: 8-3/4" x 7-1/2".
---

Museums, Exhibits, Artists, Milestones, Digital Art, Architecture, Photography,
Photographers, Special Photos, Special Reports, Featured Stories, Auctions, Art Fairs,
Anecdotes, Art Quiz, Education, Mythology, 3D Images, Last Week,
.
Royalville Communications, Inc
produces:







Tell a Friend
Dear User, please complete the form below in order to recommend the Artdaily newsletter to someone you know.
Please complete all fields marked *.
Sending Mail

Sending Successful