The Best Photos of the Day
Quote
Greece is my prehistory, my preliterate past, my unconsciousness, my fantasy. America is my History,my unconsciousness, my adult life my reality Samaras
---
Finding Home: Four Artists' Journeys
---
Flashback
On a day like today, Chinese painter Qi Baishi was born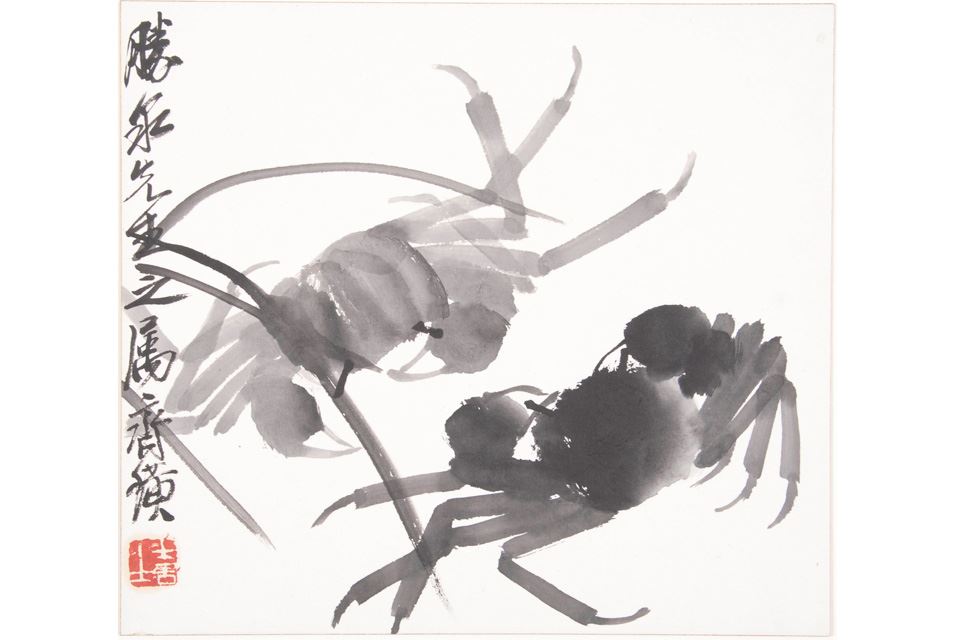 January 01, 1864. Qi Baishi (1 January 1864 - 16 September 1957) was a Chinese painter, noted for the whimsical, often playful style of his watercolor works. Born to a peasant family from Xiangtan, Hunan, Qi became a carpenter at 14, and learned to paint by himself. After he turned 40, he traveled, visiting various scenic spots in China. After 1917 he settled in Beijing. In this image: Qi Baishi, Crabs, circa 1930. Album leaf, ink on paper. University of Michigan Museum of Art. Gift of Sotokichi Katsuizumi, 1949/1.199.
---

Museums, Exhibits, Artists, Milestones, Digital Art, Architecture, Photography,
Photographers, Special Photos, Special Reports, Featured Stories, Auctions, Art Fairs,
Anecdotes, Art Quiz, Education, Mythology, 3D Images, Last Week,
.
Royalville Communications, Inc
produces:







Tell a Friend
Dear User, please complete the form below in order to recommend the Artdaily newsletter to someone you know.
Please complete all fields marked *.
Sending Mail

Sending Successful