How galleries off the beaten path are diversifying LA's art scene
Terrell Tilford, founder and creative director of Band of Vices, with a painting, "Troy x Cat Hector" (2023) by Monica Ikegwu, at the gallery in Los Angeles, Oct. 17, 2023. a number of smaller L.A. galleries, often in less obvious neighborhoods — including Residency Art Gallery, Band of Vices, Charlie James Gallery and others — are beginning to play a major role in the city's art scene. (Philip Cheung/The New York Times)

by Robin Pogrebin
LOS ANGELES, CA
.-
Los Angeles gets a lot of attention for its blue-chip galleries, and in recent years some of New York's most influential art dealers have opened spaces here, including David Zwirner, Marian Goodman, Lisson and Sean Kelly. But with considerably less fanfare a number of smaller LA galleries, often in less obvious neighborhoods — including Residency Art Gallery, Band of Vices, Charlie James Gallery and others — are beginning to play a major role in the city's art scene. They are gaining a reputation for bringing young talent, especially emerging Black and Latino artists, to the attention of museums while building a broader constituency of collectors. "Galleries like these are vital to our art ecosystem because they are willing to take risks on emerging artists early in their career, oftentimes giving them their first start in a formal gallery," said Naima J. Keith, the vice president of education and public programs at the Los Angeles County Museum of Art. Sh ...
More
The Best Photos of the Day
Ryan O'Neal, who became a star with 'Love Story,' dies at 82
Rectifying fashion's neglected history
Conservatives called her artwork 'Obscene.' she's back for more.


Ryan O'Neal at the Broward Center in Ft. Lauderdale, Fla., where he was starring with Ali MacGraw in the play "Love Letters," on May 21, 2015. (Ryan Stone/The New York Times)

by Aljean Harmetz



NEW YORK, NY.- Ryan O'Neal, who became an instant movie star in the hit film "Love Story," the highest-grossing movie of 1970, but who was later known as much for his personal life and health problems as for his acting in his later career, died Friday. He was 82. His son Patrick confirmed the death in a post on Instagram. It did not give the cause or say where he died. O'Neal was a familiar face on both big and small screens for a half-century. But he was never as famous as he was in the immediate aftermath of "Love Story." He was 29 years old and had spent a decade on television but had made only two other movies when he was chosen to star in Arthur Hiller's sentimental romance, written by Erich Segal (who turned his screenplay into a bestselling novel). His performance as Oliver Barrett IV, a wealthy, golden-haired Harvard hockey player married to a dying woman played by Ali MacGraw, garnered him the only Academy Award nomination of his career. ... More



A tea gown by Maria Monaci Gallenga, part of the "Women Dressing Women" exhibition at the Metropolitan Museum of Art, in New York, Dec. 4, 2023. (Dolly Faibyshev/The New York Times)

by Vanessa Friedman



NEW YORK, NY.- Last October, when it was announced that Sarah Burton was leaving Alexander McQueen, the house she had nurtured to new gorgeousness after the suicide of its founder, and would be replaced by an Irish designer named Seán McGirr, it set off a sort of tsunami of angst in the fashion world. See, it turned out that with McGirr's appointment, every designer in the stable of its owner, Kering, the second-largest fashion conglomerate in the world, would be a white man. And it only got worse when, in quick succession, three more white men, all Italians, were named to the top jobs at Moschino, Tod's and Rochas. Where were the women (not to mention the designers of color), in an industry that largely caters to women? Weren't we supposed to have moved beyond this? Cue the breast-beating and TikTok wailing. And then, cue the corrective, which comes courtesy of the Metropolitan Museum of Art's Costume Institute. "Women Dressing Women" is ... More



Karen Finley, at Art Basel Miami Beach, in Miami Beach, Fla., on Dec. 5, 2023, where she is reprising her work "Go Figure," inviting fairgoers to draw nude models. (Marian Carrasquero/The New York Times)

by Julia Halperin



MIANI BEACH, FLA.- Very few visual artists have been the subject of a Supreme Court case. Karen Finley, 67, is one of them. A member of the so-called NEA Four, Finley — along with Tim Miller, John Fleck and Holly Hughes — sued the National Endowment for the Arts in 1990 after the organization withdrew their fellowships. The federal agency was under scrutiny for financing art — including Andres Serrano's photograph of a crucifix submerged in urine — that the religious right deemed indecent. A performance in which Finley covered her body with chocolate frosting, red candies and alfalfa sprouts to make a statement about society's treatment of women was another attractive target. On the Senate floor, Republican Jesse Helms called Finley's work "pornographic" and "obscene." A nationally syndicated newspaper column dismissed her as nothing more than "a nude, chocolate-smeared woman." During an eight-year legal battle, Finley ... More
A beloved comedian's film on domestic abuse draws Italians, in droves
A Tyrannosaur was found fossilized, and so was its last meal
After toppling in the 2019 fire, Notre-Dame's spire rises again


Comedian Paola Cortellesi in Rome, Dec. 5, 2023. (Stephanie Gengotti/The New York Times)

by Elisabetta Povoledo



ROME.- A movie centered on domestic abuse isn't an obvious crowd-pleaser, even when directed by and starring one of Italy's most popular performers. Yet, exactly such a film, "C'è ancora domani" ("There's Still Tomorrow"), the directorial debut from comedian Paola Cortellesi, immediately shot to No. 1 at the national box office after opening in theaters in late October, and this week it became one of the country's 10 highest-grossing films ever. "Certainly, I'm surprised," Cortellesi said during an interview in a bar in her leafy Rome neighborhood, although she added, "It's a good film, and I am satisfied with what I did." She attributed the movie's widespread popularity to "having touched a raw nerve in the country." The film, which manages to be both heart-wrenching and uplifting, arrived at a time when domestic violence, femicide and women's rights have dominated public discourse since the death ... More



An artist's rendering of a young Gorgosaurus eating a small, feathered dinosaur called Citipes. The prey animal was consumed during the last week of the Gorgosaurus's life. Photo: Julius Csotonyi/Royal Tyrrell Museum.

by Michael Greshko



NEW YORK, NY.- Some 75.3 million years ago, a dinosaur swallowed the Cretaceous equivalent of a turkey drumstick. It would turn out to be the predator's final feast. Within days of eating that haunch, the dinosaur — a juvenile Gorgosaurus that stood 5 1/2 feet tall at the hip — ended up dead in a river. By a stroke of geological luck, sediments rapidly covered much of the carcass and protected the dinosaur, and its dinner, from decay. The resulting fossil, unveiled Friday in the journal Science Advances, is the first tyrannosaur skeleton ever found with stomach contents still preserved inside, yielding an exquisite snapshot of its feeding behavior. The fossil also preserved much of the skull, pelvis and left side of the Gorgosaurus' body. Gorgosauruses were ancestral relatives ... More



The Cathedral of Notre-Dame in Paris on Friday, on April 10, 2020. (Andrea Mantovani/The New York Times)

by Aurelien Breeden



PARIS.- President Emmanuel Macron of France was in the heart of Paris on Friday to check on the progress of the restoration of an 860-year-old limestone landmark: Notre-Dame Cathedral, whose familiar silhouette is rising once again on the skyline of the French capital. On a chilly, humid morning, Macron donned a hard hat and took a three-minute elevator ride to visit a new spire that is nearing completion atop the famed Gothic edifice that was ravaged by a devastating fire in April 2019. His visit came one year to the day before Notre-Dame is scheduled to reopen: Dec. 8, 2024. "It's a great source of pride," Macron said as he shook hands with carpenters from the top of the scaffolding. Later, looking down at workers clustered farther below, he shouted, "Merci!" He had reason to be grateful. The fire's embers were still smoldering in 2019 when he solemnly vowed that the cathedral ... More
Bystanders stop woman from burning home where Martin Luther King Jr. was born
AstaGuru's 'Modern Odyssey' auction offers a kaleidoscope of Indian art
Ulla von Brandenburg turns Palacio de Velázquez into a stage


Visitors arrive to tour the birthplace of Dr. Marin Luther King Jr. in Atlanta on Jan. 29, 2019. (Dustin Chambers/The New York Times)

by John Yoon



NEW YORK, NY.- Bystanders stopped a 26-year-old woman from setting fire to the home where Martin Luther King Jr. was born after she poured gasoline on it, authorities said. Two visitors from Utah interrupted the woman as she was pouring gasoline on the porch and the door of the home, Darin Schierbaum, the Atlanta police chief, told reporters Thursday. Two off-duty New York City Police Department officers who had been visiting the house then chased her down and detained her until the officers from the Atlanta Police Department arrived, he said. "That action saved an important part of American history tonight," he added. Zach Kempf, 43, a filmmaker from Salt Lake City who was there with his co-worker, said he first thought she was simply watering the shrubs in front of ... More



Leading the auction highlight is lot no. 119, a beautiful and vibrant work by artist Manjit Bawa.



MUMBAI.- AstaGuru's upcoming 'Modern Odyssey' Auction will feature a mesmerising tapestry of Modern Indian Art, presenting a rare collection of unparalleled works by iconic Indian modernists. Each work offered reflects the diverse and ever-changing artistic landscape in India over decades. The finely curated catalogue offers an eclectic selection of over 200 works by luminaries, including Jamini Roy, M. F. Husain, S. H. Raza, K. H. Ara, F. N. Souza, Krishen Khanna, Ram Kumar, K. G. Subramanyan, Ganesh Pyne, Jogen Chowdhury, G.R. Santosh, J Swaminathan, K. Laxma Goud, Thota Vaikuntam, K. K. Hebbar, Bikash Bhattacharjee, B. Prabha, Sakti Burman, Manu Parekh, and Paramjit Singh, amongst others. Two works by historic Bengal school visionaries Rabindranath Tagore and Nandalal Bose are also being showcased. Talking about the upcoming auction, Sunny Chandiramani, Vice ... More



Installation view.



MADRID.- One-Sequence Spaces is an exhibition created specifically for the Palacio de Velázquez by the artist Ulla von Brandenburg (Karlsruhe, Germany, 1971) where the space is transformed and conceived as a theatrical stage on which the public plays the leading role. On a path through shapes constructed with curtains, where there are also audiovisual works and a variety of objects, the artist submerges visitors in a scenography of which they become participants. Marked by her training as a scenographer and her passage through the world of the theatre, Ulla von Brandenburg has articulated her artistic production around these experiences. All her multidisciplinary work (installations, films, murals, performances, and other creative forms) displays a rigorous control of scenic language that allows her to interweave reality and fiction, a sort of magic that tenses the spatio-temporal frontier and invites the spectator to resignify the wor ... More
Chiswick's Dec. 12 Modern British & Irish Art Auction features works by Eileen Agar, other noted female artists
A 26-carat diamond and platinum Riviera necklace gavels for $33,275 at Ahlers & Ogletree
Amy L. Powell becomes Curator of Campus Arts Research at Illinois


Detail of a watercolor and ink on paper by the Anglo-Portuguese artist Dame Paula Rego (1935-2022) is expected to bring £15,000-£25,000 ($18,835-$31,390).



LONDON.- Important works by three of the 20th century's best-known women artists are included in the December 12 sale of Modern British and Irish Art at Chiswick Auctions in London. The sale is led by Eileen Agar's 1958 oil A Sea Change, which is estimated at £20,000-£30,000 ($25,115-$37,670). Agar (1904-1991), famously the only female artist to exhibit at The International Surrealist Exhibition held in London in 1936, experienced a resurgence of inspiration in the 1950s, when she briefly resided in the Canary Islands. A Sea Change is a rare and prime example of the artist's output during this period. The work is executed in an inverted method, with the colored forms likely to have been painted across the entire composition, before being partially covered by aquamarine paint like cutouts from a collage. Included in the retrospective of the ... More



Platinum tested diamond Riviera (or Riverie) necklace boasting one round brilliant cut diamond weighing about 2.20 carats, plus 95 smaller graduated round brilliant cut diamonds ($33,275).



ATLANTA, GA.- A 26-carat diamond and platinum Riviera necklace sold for $33,275, a never-worn 2019 Rolex Oyster Perpetual Date Submariner "Hulk" wristwatch brought $24,805, and a circa 1990s Van Cleef & Arpels vintage Alhambra 18k yellow gold necklace finished at $18,150 at a Jewelry & Gifting auction held December 1st and 2nd by Ahlers & Ogletree, online and live in the Atlanta gallery. Included in the auction were more than 200 lots of studio couture jewelry and vintage designer fashion accessories from the estate of Vectra Orkin Barnette – an avid lifetime collector of fine antiques and decorative arts from Italy, France and China – and fine jewelry from the estate of Fred Bentley, Sr. – the cherished local Atlanta politician, art collector, patriarch and philanthropist. The platinum tested diamond Riviera (or Riverie) necklace ... More



Powell has been Curator of Modern and Contemporary Art at Krannert Art Museum since 2014.



CHAMPAIGN, ILL.- Recently, U of I Chancellor Robert Jones began a strategic initiative to fully integrate and elevate the arts into campus life, naming Cynthia Oliver as a Special Advisor for Arts Integration at Illinois. Amy L. Powell, the current Curator of Modern and Contemporary Art at Krannert Art Museum will also work with Oliver to serve as Curator of Campus Arts Research. "I'm looking forward to making contemporary artists more integral to the culture of the university as a whole," said Powell. "I've done this in my role in the museum and am excited to scale up, especially under Cynthia's visionary leadership." Powell has been Curator of Modern and Contemporary Art at Krannert Art Museum since 2014, producing exhibitions, publications, and programs that center anti-colonial, feminist, and queer modes of inquiry, intentionally challenging and envisioning possibilities for institutional transformation. Sh ... More
Quote
I could not understand it. All my statues ended up one centimeter high. One touch more and hop! the statue vanishes. Giacometti
---
A Drink With a Flying Winemaker | Paul Hobbs | Sotheby's
---

Flashback
On a day like today, Mexican painter Diego Rivera was born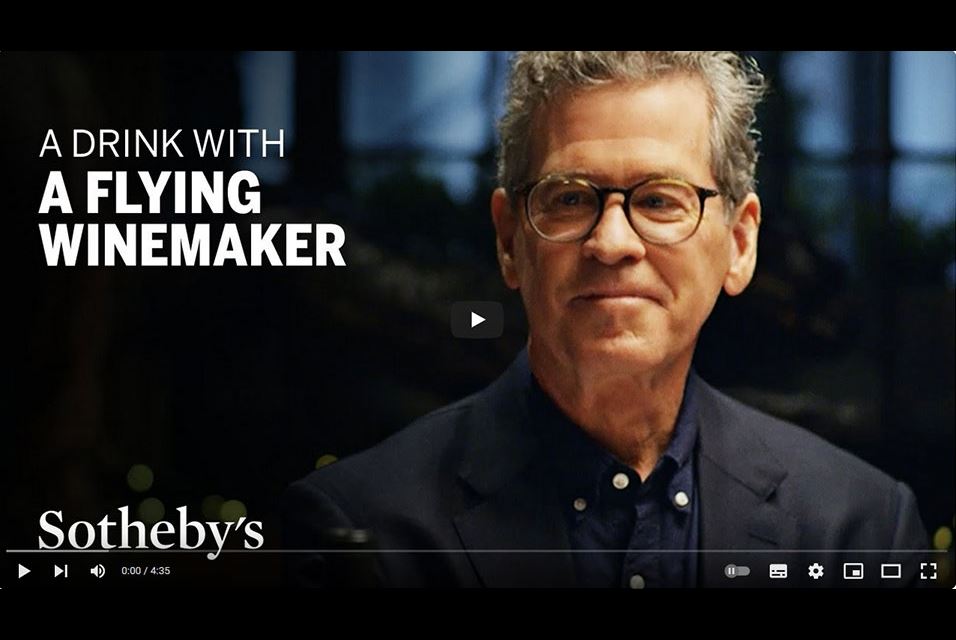 December 08, 1886. Diego María de la Concepción Juan Nepomuceno Estanislao de la Rivera y Barrientos Acosta y Rodríguez (December 8, 1886 - November 24, 1957) was a prominent Mexican painter born in Guanajuato, Guanajuato, an active communist, and husband of Frida Kahlo (1929 - 1939 and 1940 - 1954). His large wall works in fresco helped establish the Mexican Mural Movement in Mexican art. Between 1922 and 1953, Rivera painted murals among others in Mexico City, Chapingo, Cuernavaca, San Francisco, Detroit, and New York City. In 1931, a retrospective exhibition of his works was held at the Museum of Modern Art in New York City. In this image: A couple looks at the painting 'Portrait of Gilda Blanca' (R) by Mexican Diego Rivera during an exhibition to celebrate the 65th anniversary of Mexican National Institute of Fine Arts in Mexico City, Mexico, 04 July 2011.
---

Museums, Exhibits, Artists, Milestones, Digital Art, Architecture, Photography,
Photographers, Special Photos, Special Reports, Featured Stories, Auctions, Art Fairs,
Anecdotes, Art Quiz, Education, Mythology, 3D Images, Last Week,

.
Royalville Communications, Inc
produces: