The Best Photos of the Day
Quote
Religious paintings are the cathecism of the ignorant. James Cardinal Gibbons
---
The Defining Masterpiece of Botticelli's Late Career
---

Flashback
On a day like today, French photographer Louis-Jacques Daguerre was born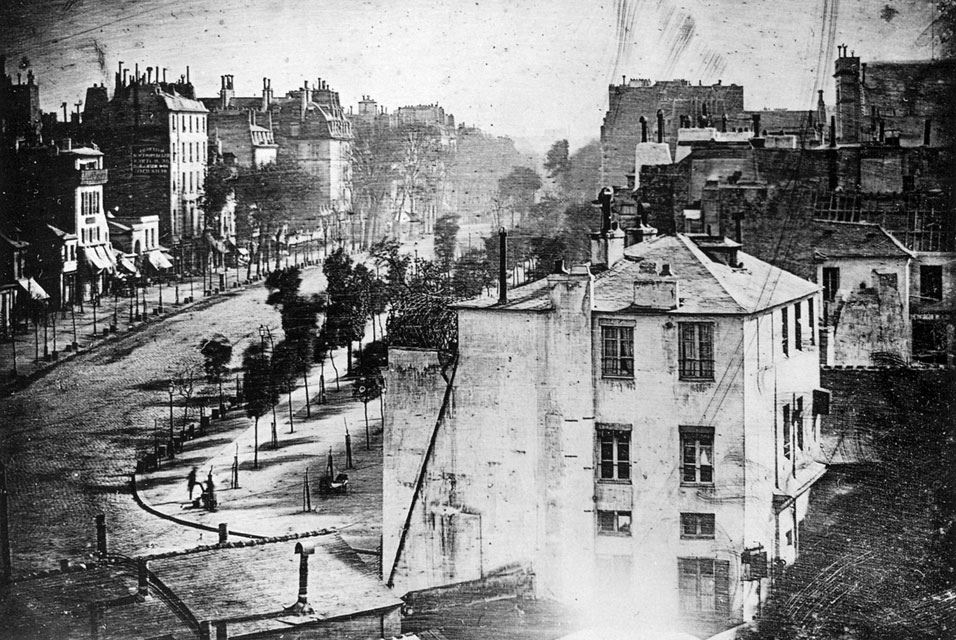 December 18, 1787. Louis-Jacques-Mandé Daguerre (18 November 1787 - 10 July 1851) was a French artist and physicist, recognized for his invention of the daguerreotype process of photography. He became known as one of the fathers of photography. Though he is most famous for his contributions to photography, he was also an accomplished painter and a developer of the diorama theatre. In this image: "Boulevard du Temple", taken by Daguerre in 1838 in Paris, includes the earliest known photograph of a person. The image shows a street, but because of the over ten minute exposure time the moving traffic does not appear. At the lower left, however, a man apparently having his boots polished, and the bootblack polishing them, were motionless enough for their images to be captured.
---

Museums, Exhibits, Artists, Milestones, Digital Art, Architecture, Photography,
Photographers, Special Photos, Special Reports, Featured Stories, Auctions, Art Fairs,
Anecdotes, Art Quiz, Education, Mythology, 3D Images, Last Week,

.
Royalville Communications, Inc
produces:







Tell a Friend
Dear User, please complete the form below in order to recommend the Artdaily newsletter to someone you know.
Please complete all fields marked *.
Sending Mail

Sending Successful