ARTBnk to Provide Free Fine Art Valuations to Support Nonprofits
ARTBnk uses Artificial Intelligence, image recognition, and repeat sales regression analysis to provide transparent and objective valuations for fine art in real time.
NEW YORK, NY
.-
Starting immediately,
ARTBnk
will provide free accounts - including one year of unlimited access to ARTBnk Valuations - to qualifying not-for-profit institutions, most of which have been impacted by the economic effects of COVID-19. ARTBnk uses Artificial Intelligence, image recognition, and repeat sales regression analysis to provide transparent and objective valuations for fine art in real time. The ARTBnk platform also hosts the only vetted and normalized database of auction sales data, as well as other powerful tools that allow individuals and institutions to make informed financial decisions regarding their collections. Currently, museums are not receiving revenue from admissions or retail sales. New York's Metropolitan Museum of Art alone is projecting a budget shortfall of at least $150 million this year. Academic institutions are fac ...
More
The Best Photos of the Day
Hitler's birthplace to be 'neutralised' with redesign
Holy smoke! Israelites used weed in ancient rituals
Hunt for Red O'Donnell: does Spain chapel house Irish rebel remains?


Journalists take pictures of a screen showing the chosen plan for the architectural redesign of Adolf Hitler's birth house, during a press conference at the Interior ministry in Vienna, Austria on June 2, 2020. An Austrian architect firm has been awarded to turn the birth house of Adolf Hilter into a police station to "neutralise" the controversial premise and focus on the future, Austrian officials said on June 2, 2020. JOE KLAMAR / AFP.



VIENNA (AFP).- Austrian officials unveiled Tuesday plans to "neutralise" Adolf Hitler's birth house by turning it into a police station, with the building receiving some cosmetic changes in the process. The yellow corner house in the northern Austrian town of Braunau on the border with Germany, where Hitler was born on April 20 1889, was taken into government control in 2016. The building's fate was the subject of a lengthy legal battle with the house's owner, which only ended last year. Austrian architecture firm Marte.Marte, run by two brothers, has been chosen from among 12 candidates to carry out the modifications to the property. The government expects the work to cost some 5 million euros ($5.6 million) and be completed by early 2023. "A new chapter will be opened for the future from the birth house of a dictator and mass murderer," Interior Minister Karl Nehammer said ... More



This undated photo provided by the Israeli Antiquities Authority on June 2, 2020 shows an ancient altar on display at the Israel Museum in Jerusalem. Israeli archaeologists said residues of cannabis and animal dung have been found on the artefacts from a 2,700-year-old altar at an ancient temple in Tel Arad in the Negev Desert in southern Israel. Laura Lachman / Israeli Antiquities Authority / AFP.



JERUSALEM (AFP).- It's highly likely that ancient Israelites got high on cannabis in religious rituals, say researchers who have found traces of the drug at a religious site in Israel. Archaeologists made the dope discovery at the eighth-century Tel Arad pilgrimage site in the Negev desert, south of the occupied West Bank. "The presence of cannabis at Arad testifies to the use of mind-altering substances as part of cultic rituals in Judah," they said. Writing in a journal article published by Tel Aviv University's Institute of Archaeology, they said the find was "the earliest evidence for the use of cannabis in the Ancient Near East". The kingdom of Judah lasted from around 940 to 586 BC and centred on Jerusalem. It was destroyed by Nebuchadnezzar, king of Babylon. "It seems likely that cannabis was used at Arad as a deliberate psychoactive, to stimulate ecstasy as part of cultic ceremonies," the researchers said. The discovery ... More



An archaeologist works in an excavation carried out by the Hispano-Irish Association in a ruined chapel in Valladolid, that expects to identify the remains of the Irish lord rebel "Red" Hugh O'Donnell, on May 28, 2020. Forensic experts will begin testing 15 skeletons uncovered at an ancient Spanish chapel this week to see if any belong to 16th-century Irish rebel chief Red Hugh O'Donnell. Known as Red Hugh, the young Irishman led a rebellion that nearly ousted Elizabeth I's English troops from Ireland, sparking a nine-year war which the rebels ultimately lost, despite help from the Spanish crown. CESAR MANSO / AFP.



MADRID (AFP).- Forensic experts will begin testing 15 skeletons uncovered at an ancient Spanish chapel this week to see if any belong to 16th-century Irish rebel chief Red Hugh O'Donnell. The discovery of the chapel in the northwestern town of Valladolid where O'Donnell was buried with full honours in 1602 has sparked a wave of interest among historians in Spain, Ireland and beyond. Known as Red Hugh, the young Irishman led a rebellion that nearly ousted Elizabeth I's English troops from Ireland, sparking a nine-year war which the rebels ultimately lost, despite help from the Spanish crown. Just 29 at the time, O'Donnell quickly sailed to Spain to seek further support for their cause but died en route to Valladolid, the capital ... More
Christo's billowy visions, fleeting but unforgettable
Hauser & Wirth opens online exhibition 'Annie Leibovitz. Still Life'
Kiasma reopens exhibiting an excellent selection of Finnish paintings from the first decades of the 2000s


Stretching for nearly two miles, "The Floating Piers" project by artist Christo, that connects two small islands in Lake Iseo in Pilzone, Italy, June 16, 2016. Alessandro Grassani/The New York Times.

by Michael Kimmelman



NEW YORK (NYT NEWS SERVICE).- I'm sorry I never got to ask Christo about Gabrovo, the Bulgarian city where he was born in 1935. He died this weekend, at 84, a dreamer with a cultish following to rival the Grateful Dead's and a legacy that has always seemed a wry, humane retort to the cultural diktats of the Soviet bloc. Back in February 2005, I drove with Christo and Jeanne-Claude, his wife and collaborator, at zero hour, when an army of paid helpers wearing matching gray smocks and deployed along 23 miles of footpaths unfurled "The Gates" in Central Park — all 7,500 of them, made from 5,390 tons of steel and more than 1 million square feet of saffron-colored vinyl. The operation cost millions of dollars. As with all of their public works, the tab was paid by Christo and Jeanne-Claude, including the cost of clearing ... More



Annie Leibovitz, Emily Dickinson's herbarium, 2010 (detail). Archival pigment print. Edition of 3 + 2 AP, 63.5 x 58.7 cm / 25 x 23 1/8 in (unframed). © Annie Leibovitz. Courtesy the artist and Hauser & Wirth.



LONDON.- Celebrated American photographer Annie Leibovitz will present a new print in an edition of 100 on the occasion of her forthcoming online exhibition 'Still Life' opening on 5 June. 100% of proceeds of sales of 'Upstate' (2020), a work created while in quarantine, will go to the COVID-19 Solidarity Response Fund for the World Health Organization as part of Hauser & Wirth's #artforbetter initiative. 'Still Life' includes ten photographic works and explores the importance of our sense of place in light of the current global moment. The exhibition features personal images of Leibovitz's own surroundings alongside a series of intimate scenes from the homes of historical figures from Charles Darwin and Emily Dickinson to John Muir and Georgia O'Keeffe. The exhibition showcases the artist's singular ability to combine portraiture and photojournalism with profound humanism and sly wit. The ... More



Robin Lindqvist (1979), 70 Shadesof Green, 2010. Oil on canvas, 211,8 x 175,8 x 4,0 cm. Photo: Finnish National Gallery / Kirsi Halkola.



HELSINKI.- In 2017 the Helsinki-based collector Seppo Fršnti donated his extensive collection to Museum of Contemporary Art Kiasma. The exhibition Mad Love takes a deep dive into Fršnti's collection and the passion that brought it into being. The Seppo Fršnti Collection consists mostly of contemporary Finnish art, with a focus on recent painting. Fršnti has remained true to his vision and trusted his intuition: for him, art is not an investment but a passion. His collection spans a wide spectrum of styles from powerful expressionism to subtle minimalism. The collection comprises around 250 paintings, close to 400 works on paper, some sculptures, photographs, installations and small objects. It makes an excellent addition to Kiasma's prior collection of Finnish paintings from the first decades of the 2000s. It holds extensive selections of work by artists such as Olli Marttila (b. 1948), Henry Wuorila-Stenberg (b. 1949), Jussi Goman (b. ... More
Stedelijk Museum store offers limited edition face masks by Carlos Amorales
The sacrosanct endowment? Not anymore for some arts groups
Elsa Dorfman, who made art with giant Polaroids, dies at 83


Dorelia Schraven, Blikopener peer educator at the museum. Photo: Iris Duvekot.



AMSTERDAM.- After having been closed due to the coronavirus, the Stedelijk reopened yesterday. On this occasion there is a new item on sale in the museum shop: a special edition face mask designed by the Mexican artist Carlos Amorales, who is currently the subject of a major retrospective at the Stedelijk. The large black butterfly on the face mask is a reference to his work Black Cloud, the most popular piece in the exhibition. The moment the corona crisis hit Mexico, Carlos Amorales, supported by his gallery and collectors, launched an initiative to have a local garment workshop in Mexico City produce face masks for the most vulnerable street vendors: cobblers, cleaners, magazine sellers, musicians and sex workers, who ply their trade on the street without protection against corona, and whose income is dramatically declining. The Stedelijk has also commissioned the artist to produce face masks, made in the same workshop, ... More



Lauren Lovette in her debut of Odette-Odile in "Swan Lake" at the David H. Koch Theater in New York on Feb. 21, 2020. Some cultural organizations, staggered by the financial upheaval caused by the coronavirus pandemic, are dipping heavily into their endowments. Andrea Mohin/The New York Times.



NEW YORK (NYT NEWS SERVICE).- Endowments have long been viewed as the bedrock upon which the long term financial health of arts organizations are built — money that was painstakingly accumulated and protected over decades to finance the future. They are not rainy day funds, or pots of gold to be casually raided to cover some unforeseen expense. A manager who dipped into theirs excessively, taking out more than the widely embraced standard of 5%, could put themselves at risk of being cast as shortsighted, or worse, a spendthrift. But the coronavirus pandemic has challenged that orthodoxy because so many largely dormant museums, orchestras and ballet troupes are facing unmatched financial ... More



Elsa Dorfman, a photographer who uses a 20-by-24-inch Polaroid camera, one of only five originally made by the company, at her frame shop in Cambridge, Mass., Dec. 22, 2015. Gretchen Ertl/The New York Times.

by Randy Kennedy



NEW YORK (NYT NEWS SERVICE).- In 1980, a little-known Boston photographer named Elsa Dorfman got a chance to use a rare Polaroid camera that weighed 200 pounds and produced prints 2 feet high, a Godzilla of a device that dwarfed her. It could not have been more different from the small cameras she used to shoot friends and poets like Allen Ginsberg and Anne Waldman. But she was smitten with the Polaroid's power to render a paintingsize image so rapidly that she and her subject could watch the likeness materialize together before their eyes. "I was in love," she said. Polaroid deployed the cameras as public relations tools, often reserving them for famous photographers. But Dorfman ... More
Tunisia seeks to block online auction of royal artefacts
Creative studio AllRightsReserved curates Sotheby's charity auction
Hindman Auctions announces inaugural Antiquities & Islamic Art auction


The items are due to go under the hammer in an online June 11 sale organised by the Paris-based Coutau-Bťgarie auction house.



TUNIS (AFP).- The head of Tunisia's National Heritage Institute urged authorities Tuesday to block the sale of royal artefacts at an auction in France, saying they were spirited out of the country. More than 100 objects "of huge historical value were taken out of the country without any official authorisation in the second half of March, in the midst of the (coronavirus) lockdown", Faouzi Mahfoudh said. "They don't belong to any state museum. It's private property," the head of the National Heritage Institute told AFP. They include an ancient Koran which belonged to Mohamed el-Moncef Bey, one of the last representatives of the Husseinite monarchy that ruled Tunisia from 1705 until its independence from France in 1957, Mahfoudh said. Also in the lot is the original copy of a reference book on the Husseinite monarchy written by 19th century Tunisian historian and politician ... More



Florentijn Hofman, Rubber Duck HK Tour Sculpture, 2013, Fiberglass, 120 x 120 x 160 cm, Est. HK$28,000 – 48,000. Courtesy Sotheby's.



HONG KONG.- Sotheby's will present Contemporary Showcase: MEET AllRightsReserved, a charity online auction curated in collaboration with Hong Kong-based creative studio AllRightsReserved, featuring an exciting assemblage of limited-edition collectibles and unique works by some of the most sought-after artists and designers of our generation. Highlights include a one-of-its-kind sculpture of Dutch artist Florentijn Hofman's yellow rubber duck, which was exclusively displayed in the public art exhibition of "Rubber Duck Project: HK Tour" in 2013 when its colossal counterpart floated in Hong Kong's famed Victoria Harbour; alongside limited-edition collectibles and original artwork by KAWS, VERDY, Yu Nagaba, David Shrigley and more. Established in 2003, AllRightsReserved has designed and organized iconic projects across Asia for leading artists ... More



A Greek Bronze Kouros, Laconian, Circa Mid-to-Late 7th Century B.C. Height 6 1/2 inches. Estimate: $20,000.00 - $25,000.00.



CHICAGO, IL.- Hindman announces its inaugural Antiquities & Islamic Art auction on June 16, offering novice and experienced collectors the rare opportunity to acquire carefully vetted objects outside of the New York or London market from some of the world's earliest civilizations. While Hindman regularly offers a limited number of works of art from this category, it is the firm's first auction dedicated exclusively to ancient art. The sale comprises more than 250 lots of Greek pottery, Egyptian objects, glass, bronze and marble sculpture from Rome and other cultures of the Mediterranean world. Arts of the Islamic world followed by Pre-Columbian Central and South America will be included in the latter portion of the auction. "Ancient art speaks to everyone," says Corbin Horn of Hindman, "whether your interior style is modern or traditional. Leading interior designers love to incorpo ... More
Quote
Jacob Jordaens remains the prime painter here. Sir Balthazar Gerbier
---
Healing and Magic in Ancient Egypt | Insider Insights
---

Flashback
On a day like today, Dutch photographer Rineke Dijkstra was born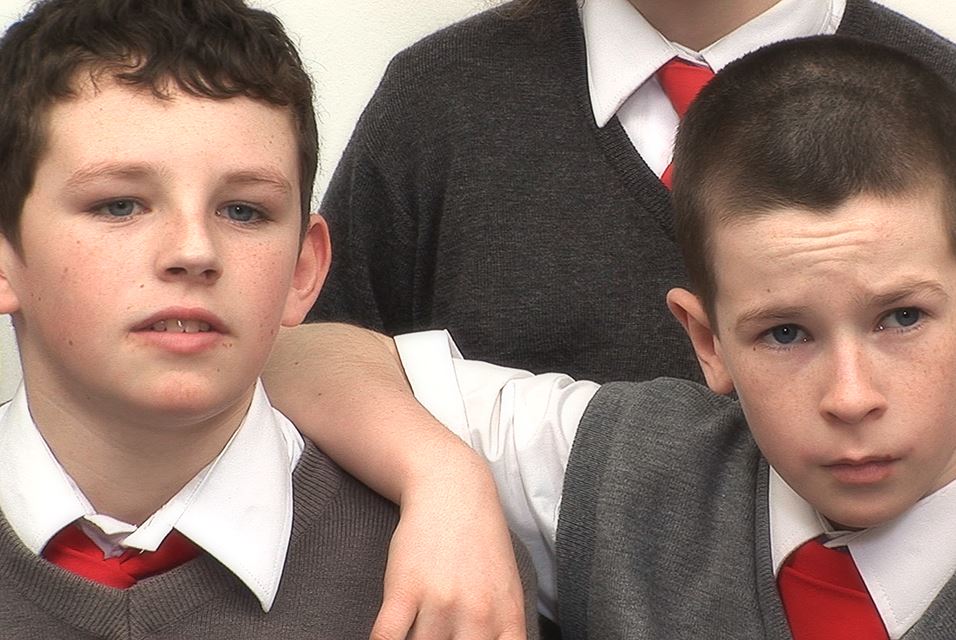 June 02, 1959. Rineke Dijkstra (born 2 June 1959) is a Dutch photographer. She lives and works in Amsterdam. Dijkstra has been awarded an Honorary Fellowship of the Royal Photographic Society, the 1999 Citibank Private Bank Photography Prize (now Deutsche BŲrse Photography Prize) and the 2017 Hasselblad Award. In this image: Rineke Dijkstra, I See a Woman Crying 2009 (videostill, detail), collection De Pont Museum. Photo: Peter Cox.
---

Museums, Exhibits, Artists, Milestones, Digital Art, Architecture, Photography,
Photographers, Special Photos, Special Reports, Featured Stories, Auctions, Art Fairs,
Anecdotes, Art Quiz, Education, Mythology, 3D Images, Last Week,

.
Royalville Communications, Inc
produces: