The Best Photos of the Day
Quote
How much time we lose in seeking our daily bread! Paul Gauguin
---
"A Sunday Afternoon on the Island of La Grande Jatte - 1884" by Georges Seurat
---

Flashback
On a day like today, botanist and illustrator Maria Sibylla Merian was born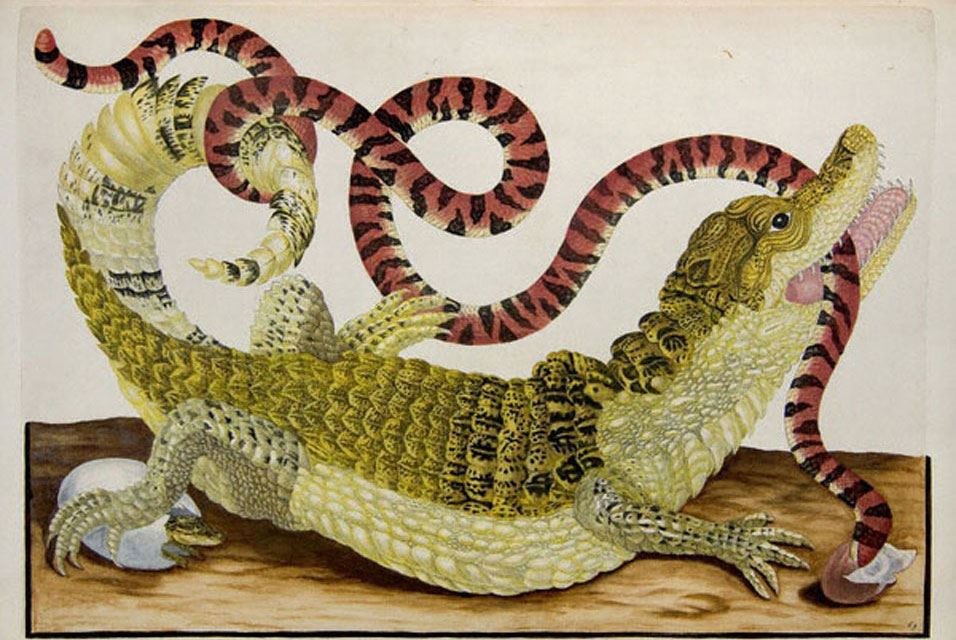 June 02, 1647. Maria Sibylla Merian (2 April 1647 - 13 January 1717) was a German-born naturalist and scientific illustrator, a descendant of the Frankfurt branch of the Swiss Merian family. Merian was one of the first naturalists to observe insects directly. In this image: Maria Sibylla Merian (German, 1647 - 1717), Dwarf Caiman and False Coral Snake from The Insects of Suriname, 1719. Hand-colored etching. 87.5 x 53 cm EX.2008.2.14. Universiteitsbibliotheek, Groningen, Netherlands, 699Z. Photo: Dirk Fennema, Haren.
---

Museums, Exhibits, Artists, Milestones, Digital Art, Architecture, Photography,
Photographers, Special Photos, Special Reports, Featured Stories, Auctions, Art Fairs,
Anecdotes, Art Quiz, Education, Mythology, 3D Images, Last Week,

.
Royalville Communications, Inc
produces:







Tell a Friend
Dear User, please complete the form below in order to recommend the Artdaily newsletter to someone you know.
Please complete all fields marked *.
Sending Mail

Sending Successful