Artemis Gallery auction presents antiquities, Asian & ethnographic art
Egyptian polychrome gesso coffin lid, 26th to 31st Dynasty, circa 664-332 BCE, 74in long. Depiction of a serene countenance atop a densely decorated body. Estimate $100,000-$150,000.
BOULDER, COLO
.-
While every auction event conducted by Artemis Gallery is a trip back in time with exciting artifacts from scores of important cultures waiting to be discovered, the company's Exceptional Series is a particular favorite with collectors. The finest consignments of investment-grade art and artifacts from Egyptian, Greek, Roman, Near Eastern and Far Eastern, and Pre-Columbian cultures are reserved exclusively for sales produced under the Exceptional Series banner. The next
Exceptional Antiquities, Asian & Ethnographic Auction
, slated for June 4, includes 391 museum-worthy lots, with absentee and live-online bidding available through LiveAuctioneers. Dominating the auction's many intriguing artworks and relics of Ancient Egypt is a 74-inch-long polychrome gesso coffin lid from the 26th to 31st Dynasty, circa 664-332 BCE. Elaborately decorated overall, it depict ...
More
The Best Photos of the Day
Met Opera cancels fall season due to COVID-19
Mary Queen of Scots' prayer book to be auctioned at Christie's
Works from Estate of William Turnbull to make auction debut in Sotheby's online sale


The Metropolitan Opera in New York, March 12, 2020. Vincent Tullo/The New York Times.



NEW YORK (NYT NEWS SERVICE).- The Metropolitan Opera canceled its fall 2020 performances on Monday and postponed several new productions to future seasons as the coronavirus continues to wreak havoc with New York's cultural life. The storied opera house, which has been dark since mid-March because of the health crisis, said it still planned to go ahead with an abbreviated season to start December 31 instead of September. "Given the enormous organizational complexity of the Met's schedule, we have no choice but to cancel our fall season," General Manager Peter Gelb said. "The health and safety of our company members and our audience is our top priority, and it is simply not feasible to return to the opera house for a September opening while social distancing remains a requirement." The announcement comes a week before New York City is slated to begin its "phase one" reopening following a near-total shutdown of most non-essential activities as the city implemented social distancing ... More



The Prayer Book of Mary Queen of Scots, for the use of Fontevraud, made for Louise de Bourbon-Vendôme, Abbess of Fontevraud and given to her grand-niece Mary Stuart, Queen of Scots (1542-1567) and Queen Consort of France (1559-1560). Estimate: £250,000 - £350,000. © Christie's Images Ltd 2020.



LONDON.- Mary Queen of Scots' prayer book will be offered as part of Christie's Classic Week's Old Master Group Evening Sale, being held live in London on 29 July 2020 (estimate: £250,000 - £350,000). An unpublished witness to the brilliant patronage of a powerful woman in 16th-century France, the prayer book is illuminated and decorated with an impressive cycle of forty miniatures painted with the utmost subtlety by the Master of François de Rohan, one of the most sought-after artists of the court of King Francis I (r. 1515-1547). This sale presents a rare opportunity for collectors to acquire a significant addition in terms of the very limited number of illuminated manuscripts that can be directly connected to Mary Stuart. The manuscript was conceived, written, and lavishly illuminated for Louise de Bourbon-Vendôme, abbess and head ... More



William Turnbull, Blade Venus I, bronze, conceived in 1989, Artist's Cast aside from the edition of 6 (est. £60,000-80,000). Courtesy Sotheby's.



LONDON.- William Turnbull is one of the most influential Modern British artists of the 20th century. Best known for his timeless sculptures, this dedicated auction will reveal that painting and drawing were just as vital to his practice as an artist. Whether working in bronze or wood, oil or acrylic, on the etching plate, lithographic stone or with linocut, Turnbull's endless quest to innovate is always in evidence. The online sale, open from 10 – 17 June, will offer forty-four works previously unseen at auction, in collaboration with Offer Waterman who represent the artist's estate. Highlights range from Turnbull's rarely seen graphic work from the early 1950s, through to powerful abstract paintings, works on paper and lithographs made in the 1980s and 90s, alongside three of his signature sculptures. Combining ancient symbols with modernist simplicity, these direct images speak about the human condition, beyond time and without geographical boundary, bound together by a de ... More
Impressive Chinese imperial porcelains highlight Freeman's Asian Arts Auction
Sotheby's to stream live auctions in June
Christo, master of the monumental wrap-up


A Chinese six-lobed blue and white porcelain small bowl, Qianlong six-character seal mark and of the period. Estimate: $30,000-50,000.



PHILADELPHIA, PA.- On Friday, June 19, Freeman's will offer over 200 carefully selected lots in its Asian Arts auction. Spanning centuries and countries, the sale is a compelling offering of furniture, porcelains, jades, textiles, sculpture and fine art from across the Far East, including a group of ancient Chinese bronzes from a private Main Line collection and a selection of mark and period Chinese porcelains of the Qing dynasty. The sale includes a fine selection of elegant imperial Chinese porcelains from the 18th and 19th centuries. The highlight is a rare and refined blue and white-decorated porcelain lobed bowl, Qianlong mark and period (Lot 58, $30,000-50,000). When acquired by the present owner in 2011, only one other known example, with a yellow enamel ground, was noted. This piece is joined by a small group of monochrome red bowls and dishes (Lots 59-62) given to the present owner's mother by her longtime friend, Joseph Paul ... More



In an undated image provided via Sotheby's, a rendering shows how Sotheby's plans to hold live auctions remotely beginning June 29, 2020. Via Sotheby's via The New York Times.

by Robin Pogrebin



NEW YORK (NYT NEWS SERVICE).- Sotheby's auctioneer Oliver Barker will be live, by video, in London, looking at screens showing his associates live in New York, Hong Kong and elsewhere, who will be on the phone with live bidders all over the world. It's a far cry from the buzzing salesroom in Manhattan, New York, where hundreds of collectors, dealers, art advisers and spectators typically hobnob over Champagne before sitting side by side to raise their paddles in nail-biting battles for great works of art. But this digitally streamed live auction next month will allow Sotheby's to proceed with its big-ticket biannual art sale that was supposed to take place in May but was delayed by the coronavirus outbreak. On Friday in a conference call, Sotheby's executives announced that the first sale, of contemporary art, would be ... More



In this file photo taken on March 15, 2013, US-Bulgarian artist Christo attends a press conference to present his installation "Big Air Package" in Oberhausen, western Germany. Patrik STOLLARZ / AFP.



PARIS (AFP).- From Paris's oldest bridge to Berlin's Reichstag, Bulgarian-born US artist Christo spent decades wrapping landmarks and creating improbable structures around the world. Christo, who died on Sunday in New York at the age of 84, collaborated with his wife of 51 years, Jeanne-Claude, until her death in 2009. Afterwards, he continued to produce dramatic pieces into his 80s. Their large-scale productions would take years of preparation and were costly to erect: but they were mostly ephemeral, coming down after just weeks or months. "Totally useless," said Christo of their work in the 2019 documentary, "Walking on Water". "Art is all about pleasure. Visual pleasure is very important — very invigorating, very engaging," he told The New York Times in 2016. Gaunt, bespectacled, his long hair becoming wispy and white in age, Christo had been planning to cover Paris ... More
Bilbao's Guggenheim is Spain's first big museum to reopen
Live from New York, it's jazz at a distance
Art Gallery of South Australia acquires significant Clarice Beckett collection


An employee disinfects a railing at the Guggenheim Bilbao Museum after its reopening in the Spanish Basque city of Bilbao on June 1, 2020. ANDER GILLENEA / AFP.



MADRID (AFP).- Bilbao's Guggenheim Museum was Spain's first large museum to reopen its doors as the country further loosened its lockdown on Monday, with 70 percent of the country enjoying beaches and restaurants. The titanium-clad museum, a landmark in the Basque city due to its curvy exterior designed by architect Frank Gehry, was opened on a reduced schedule of five hours which will continue throughout June, its website said. All museums across Spain have been shuttered since the government declared a state of emergency in mid-March to slow the spread of the virus, which has claimed more than 27,000 lives in the country. With the numbers of new cases and deaths slowing, Spain began a gradual, staged transition out of the lockdown which Prime Minister Pedro Sanchez hopes will be completed by July 1. During the rollback period, museums can reopen to visitors at between 30 to 50 percent of their normal capacity. But some of the biggest museums, such as ... More



Spike Wilner, the owner of Smalls, at the club in New York, May 28, 2020. "The impact of the virus has been devastating on the jazz community," said Wilner. Vincent Tullo/The New York Times.

by Alan Scherstuhl



NEW YORK (NYT NEWS SERVICE).- In a different age, about three months ago, 20 bucks could buy you up to four sets of music at Smalls, the pulsing Greenwich Village basement club celebrated for crowd-pleasing, unfussy jazz. Squeeze into the front row and you'd be close enough to the musicians to sweat on one other. Buy a drink and you were welcome to stick around for a 1 a.m. jam session featuring brash up-and-comers — and maybe guest turns by established stars. That cover charge, and a willingness to pack yourself in, also bought access to the intimate Mezzrow, Smalls' sister club, just across Seventh Avenue South. Smalls and Mezzrow haven't been packed in the past 12 weeks, of course. The clubs shuttered after performances on March 15, and their owner, Spike Wilner, said that even before the mandated shutdown, the crowds had diminished and musicians had ... More



Clarice Beckett, Australia, 1887 - 1935, October morning, c.1927, Melbourne, oil on
canvas on board; Gift of Alastair Hunter OAM and the late Tom Hunter in memory of
Elizabeth through the Art Gallery of South Australia Foundation 2019, Art Gallery of
South Australia, Adelaide.



ADELAIDE.- The Art Gallery of South Australia today announced the acquisition of an exceptional private collection of works by twentieth-century Australian painter Clarice Beckett (1887-1935). Comprising 21 oil paintings, it is among the most significant single acquisitions of works by a woman artist to be made by an Australian art museum. Made possible due to the generosity of Alastair Hunter OAM, the acquisitions build upon our commitment to promoting important women artists. The paintings come from the personal collection of Clarice Beckett scholar Dr Rosalind Hollinrake, who assembled this collection over a fifty-year period. Clarice Beckett was a modern artist whose identity was lost to art history for decades. Following a chance encounter with Beckett's sister in the 1960s, Dr Rosalind Hollinrake salvaged hundreds of the artist's neglected ... More
Isaac Newton unpublished notes on the other great plague offered at Bonhams
Lessons from artist Robert Gober, anxious homebody
Few tourists -- but no gladiators -- at Rome's Colosseum


The manuscript is the most substantial written statement Newton is known to have made about the plague. Photo: Bonhams.



NEW YORK, NY.- Pandemics, sadly, are nothing new. The Black Death, for example, lasted on and off from 1331 until the middle of the 18th century. Its last major manifestation was The Great Plague of London, 1665-66, which killed 100,000 people – a quarter of the city's population – while many more people across England had their lives disrupted. The scientist Isaac Newton was a student at Trinity College, Cambridge when the university closed in 1665 as a precaution against the plague. He didn't return until 1667. Shortly afterwards, he began his study of chemistry, becoming immersed in the work of Edward Boyle and Jan Baptist van Helmont. Two unpublished handwritten pages of Newton's notes on Van Helmont's 1667 book on the plague, De Peste are offered at Bonhams online-only Essential Genius: Ten Important Manuscripts sale which runs from June 1- 10. The estimate is $80,000-120,000. The manuscript ... More



Death Mask, 2008. Plaster, watercolor, graphite, 10 x 6 1/4 x 7 inches, 25 x 16 x 18 cm.

by Deborah Solomon



NEW YORK (NYT NEWS SERVICE).- These days, as I stand at the kitchen sink, washing my hands and wondering why 20 seconds never seemed so long before, I find myself thinking of Robert Gober. So much of our current life in quarantine resembles the anxious homebody world he has imagined in his art. He first became known in the mid-1980s for pristine sculptures of sinks, usually with two holes in the place where the faucet should go. You might say he punctured the neutral surfaces of minimalism, investing them with intimations of the human body, and bringing the unlikely themes of hygiene and handwashing to the forefront of contemporary art. Gober's art overlaps with our new wash-around-the-clock culture in other ways as well. At a time when the pandemic has created shortages of staples like paper towels, common objects can seem to have a sudden luster, reminding ... More



Visitors walks across the Colosseum monument which reopens to the public on June 1, 2020 in Rome. Filippo MONTEFORTE / AFP.



ROME (AFP).- Rome's famed Colosseum reopened Monday after a three-month coronavirus lockdown but only a few hundred people were expected at Italy's top tourism site. The massive amphitheatre, which witnessed savage fights and the gory deaths of unlucky gladiators and wild animals centuries ago, was eerily silent as the first tourists passed through its gates with new health protocols in place. Officials said they expected only 300 people -- a far cry from the thousands of selfie-taking tourists who jam-pack the stadium on a normal basis. Also visibly absent were the modern-day gladiators usually parading outside, waving their plastic swords as they vie for tips for photographs. Workers took advantage of the lack of crowds to patch up mortar, and a solitary cat was seen roaming on the main deck. The Colosseum's director, Alfonsina Russo, said it had been "surreal" seeing the empty landmark during the ... More
Quote
Go on working, freely and furiously, and you will make progress. Paul Gauguin
---
Healing and Magic in Ancient Egypt | Insider Insights
---

Flashback
On a day like today, Dutch photographer Rineke Dijkstra was born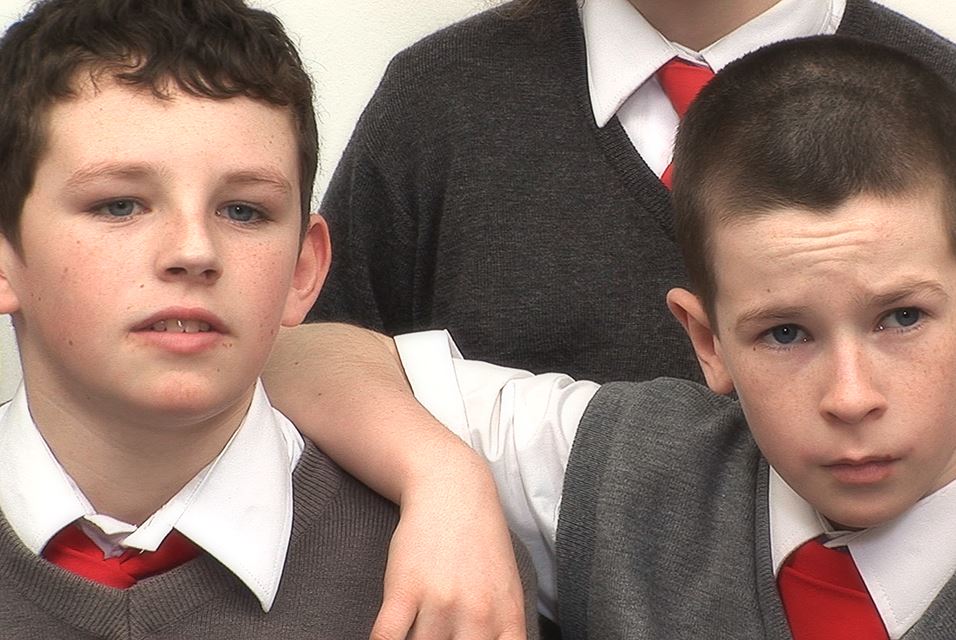 June 02, 1959. Rineke Dijkstra (born 2 June 1959) is a Dutch photographer. She lives and works in Amsterdam. Dijkstra has been awarded an Honorary Fellowship of the Royal Photographic Society, the 1999 Citibank Private Bank Photography Prize (now Deutsche Börse Photography Prize) and the 2017 Hasselblad Award. In this image: Rineke Dijkstra, I See a Woman Crying 2009 (videostill, detail), collection De Pont Museum. Photo: Peter Cox.
---

Museums, Exhibits, Artists, Milestones, Digital Art, Architecture, Photography,
Photographers, Special Photos, Special Reports, Featured Stories, Auctions, Art Fairs,
Anecdotes, Art Quiz, Education, Mythology, 3D Images, Last Week,

.
Royalville Communications, Inc
produces: