Innovative exhibition on energy at Nassau Museum brings together art and science
The exhibition includes a monumental painting by Doug Argue similar to the one commissioned for the World Trade Center lobby.
ROSLYN HARBOR, NY
.-
For the first time at any art museum, top-tier scientists and major figures in art (including Jackson Pollock, Alexander Calder, Jasper Johns, James Rosenquist, Frank Stella, Julie Mehretu and Man Ray) are brought together in one interactive exhibition. Prepared in collaboration with the Brookhaven National Laboratories and the Tesla Museum, this innovative show uses masterworks of art side-by-side with images produced by the most advanced scientific instruments and an active "cloud chamber" experiment from Brookhaven (North America's only super-collider) to explore the invisible world of energy in all its many forms. Nikola Tesla's original laboratory is re-created in the museum, complete with generators, instruments and his original drawings tracking his inventions of alternating current, long-distance wireless signals (the predecessor of WiFi) and other epochal discoveries. The galleries are filled with major works of painting and sculpture by artists who are fas ...
More
The Best Photos of the Day
Sotheby's to offer the personal collection of Claude & François-Xavier Lalanne
MoMA receives transformative gift of African contemporary art from collector Jean Pigozzi
The J. Paul Getty Museum presents 'An Enduring Icon: Notre-Dame Cathedral'


A Window into the Magical Universe of Les Lalanne. Courtesy Sotheby's.



PARIS.- This autumn, in a landmark dedicated two-day sale in Paris, Sotheby's will offer over 280 works of art from the extraordinary collection of Claude and François-Xavier Lalanne – two of the most pioneering, important and beloved artists of the 20th century, who lived and worked alongside each other in perfect harmony for over five decades. 'Les Lalanne', as they affectionately came to be known, gave life to a poetic œuvre, injecting the familiar and functional with a dreamlike enchantment and overriding sense of humour and whimsy. Loved and celebrated by many of the leading artists, influencers and collectors of their generation, Les Lalanne were part of the cultural tapestry of the 20th-century arts scene, their work featuring on everything from Serge Gainsbourg album covers to Salvador Dalí's dining table. With each lot in the sale appearing at auction directly from their home and studio near Fontaineb ... More



Bodys Isek Kingelez (Congolese, 1948-2015). U.N. 1995. Paper, paperboard, and other various materials, 35 13/16 × 29 1/8 × 20 7/8″ (91 × 74 × 53 cm), irreg. The Museum of Modern Art, New York. CAAC-The Pigozzi Collection. Gift of Jean Pigozzi, 2019.



NEW YORK, NY.- The Museum of Modern Art announces a major gift of 45 works of African contemporary art from the prolific collector Jean Pigozzi. The gift includes a selection of sculptures by Romuald Hazoumè (Beninese, born 1962) and Bodys Isek Kingelez (Congolese, 1948–2015); paintings by Moké (Congolese, 1950–2001) and Chéri Samba (Congolese, born 1956); an extraordinary group of photographs by artists such as Seydou Keïta (Malian, 1923–2001), Ambroise Ngaimoko/Studio 3Z (Congolese, born Angola. 1949), and Jean Depara (Congolese, born Angola. 1928–1997); drawings by the mystic Gedewon (Ethiopian, 1939–1995) and Abu Bakarr Mansaray (Sierra Leonian, born 1970); and one of the landmark works of the 20th century: Alphabet bété (1991), a ... More



Charles Soulier, Chevet de Notre-Dame-de-Paris, vue prise du Quai de La Tournelle, 1860s. Albumen silver print. Image: 9 13/16 × 7 9/16 in. Accession No. 84.XP.218.1 The J. Paul Getty Museum, Los Angeles.



LOS ANGELES, CA.- One of the most recognizable landmarks on UNESCO's List of World Heritage Sites, Notre-Dame Cathedral in Paris has come to symbolize a range of meanings in the cultural imagination: a major religious edifice, a masterpiece of medieval architecture, a repository for important relics and art, a symbol of Paris, and an iconic French landmark. On April 15, 2019, a massive fire ravaged the 850-year-old cathedral, destroying the medieval wooden trusses supporting the roof, toppling the famous spire and severely damaging the building. Though the structure's stability remains in question, all the historic relics and works of art–including the celebrated rose windows were saved by the rapid response of emergency workers and Cathedral staff, as well as experts charged with the preservation of the art and ... More
Hauser & Wirth announces worldwide representation of Ed Clark
Seattle Art Museum celebrates the cultural legacy of Paul G. Allen with works from the family collection
Worcester Art Museum received $10 million donation


Portrait of Ed Clark. Photo: Chester Higgins Jr / The New York Times / Redux.



NEW YORK, NY.- Marc Payot, Partner and Vice President of Hauser & Wirth, today announced that the gallery now represents American artist Ed Clark exclusively worldwide. Born in New Orleans in 1926 and raised in Chicago, Clark emerged in the 1950s as a pioneer of the New York School. Over the course of seven decades, his experimentation with pure color, abstract form, and the seductive materiality of paint have yielded an oeuvre of remarkable originality, extending the language of American abstraction. Clark's breakthroughs have an important place in the story of modern and contemporary art: In the late 1950s he was the first American artist credited with exhibiting a shaped canvas, an innovation that continues to reverberate today. His search for a means to breach the limitations of the conventional paintbrush led him to use a push broom to apply pigment to canvas laid out on the floor. Defying the discreet ... More



Sandro Botticelli, The Madonna of the Magnificat, c. 1480-1489. Tempera on panel, 24 3/4 inches diameter. Paul G. Allen Family Collection.



SEATTLE, WA.- The Seattle Art Museum presents A Cultural Legacy: A Series of Paintings from the Paul G. Allen Family Collection (July 24, 2019–July 20, 2020). The iterative single-painting exhibition features works by Lucian Freud, Sandro Botticelli, and Georgia O'Keeffe from the Paul G. Allen Family Collection, one of the most significant private collections in the United States. On view one at time, the paintings will connect thematically to other work at the museum. Paul G. Allen, Microsoft co-founder and philanthropist, had a lifelong interest in the visual arts and stewarded the development of a collection that spans centuries, genres, and media. He was a frequent lender and donor to the Seattle Art Museum, including making a substantial financial contribution in support of the creation of SAM's Olympic Sculpture Park. In 2017, Allen lent 39 works from the ... More



Jean McDonough continues her lifelong support of the museum.



WORCESTER, MASS.- The Worcester Art Museum today announced that it has received a $10 million gift from the C. Jean & Myles McDonough Charitable Foundation—the largest single donation in WAM's history. This contribution follows the Foundation's $4 million endowment gift and naming of WAM's directorship in 2015, and continues Jean McDonough's lifelong support of the Museum with a gift targeted at supporting both the Museum's near-term needs and its long-term financial health. "The Worcester Art Museum is a tremendous resource for culture and education for people throughout New England, and an institution greatly deserving all of our support," said Neil McDonough. "With my mother's gift, we see an opportunity to strengthen the Museum's current operations, encourage growth of the endowment, and support its ambitious plans for the future." Lisa McDonough, a WAM Trustee and ... More
Victoria Miro exhibits portraits drawn from the last four years of Milton Avery's life
Heritage Platinum Night Sports Auction teems with elite, game-used material and high-grade cards
Christie's collaborates with Markarian and CeCe Barfield Inc. for interiors auction


Milton Avery, New Hat, 1962. Oil on board, 76.2 x 61 cm. 30 x 24 in © 2019 Milton Avery Trust / Artists Rights Society (ARS), New York and DACS, London 2019. Courtesy Milton Avery Trust and Victoria Miro, London/Venice.



VENICE.- Victoria Miro presents an exhibition of portraits drawn from the last four years of Milton Avery's life. Characterised by economy of touch and luminescence of colour, the works on view see the artist apply a lifetime of experience to cherished subjects and motifs. Milton Avery (1885–1965) made portraits throughout his career yet, bar a handful of exceptions, did not accept commissions. Instead, he drew and painted what was most dear to him and closest to hand – family and friends, at home or on vacation. As Mark Rothko commented in his memorial address: 'What was Avery's repertoire? His living room, Central Park, his wife Sally, his daughter March… his friends and whatever world strayed through his studio; a domestic, unheroic cast. But from these there have been ... More



Expected to earn the top result in the sale is the only Lou Gehrig jersey photo-matched to multiple games in which he hit a home run, a road grey gamer sported during the Yankees' World Championship season of 1937.



DALLAS, TX.- The world's largest collectibles auctioneer is expected to add more than $10 million to its hobby-topping sales figures August 17-18, when more than 600 elite lots close in extended bidding format on the industry's most-visited website. Heritage will be showcasing the top lots of this sale at the National Sports Collectors Convention in Chicago two weeks before bidding closes, providing its clients an up-close-and-personal look at lots ranging from five to seven figures in value. Expected to earn the top result in the sale is the only Lou Gehrig jersey photo-matched to multiple games in which he hit a home run, a road grey gamer sported during the Yankees' World Championship season of 1937. Top-tier lumber from Honus Wagner and Mickey Mantle will tempt high-end ... More



Alexandra O'Neill and CeCe Barfield Thompson. © Christie's Images Ltd 2019.



NEW YORK, NY.- Christie's announces the summer Interiors auction of 495 lots of furniture, decorative objects, and fine art on August 21-22, will feature a collaboration with Alexandra O'Neill, designer of the ready-to-wear line Markarian, and CeCe Barfield Thompson principal of the interior design firm CeCe Barfield, Inc. The guest auction tastemakers have created capsule collections of dresses and homeware inspired by the objects in the auction, which will be sold exclusively at Bergdorf Goodman in New York beginning August 12. The auction preview will be held August 16-20 at Christie's Rockefeller Galleries and will feature vignettes curated by the designers incorporating items from their capsule collections. A Christie's Lates event of gallery talks and other activities will take place on August 16 from 6-8pm. From antique furniture to modern design classics, Christie's Interiors sale offers a broad range ... More
Sotheby's to exhibit 570+ Artforum issues, part of new partnership with magazine
BFI curated London Bridges on Film free online film collection celebrates launch of Illuminated River art commission
Phillips names Olivia Thornton Head of 20th Century & Contemporary Art, Europe


Cover Artists Include Frank Stella, Robert Rauschenberg, Andy Warhol, Lee Krasner, Helen Frankenthaler, Walter de Maria, Diane Arbus, Agnes Martin, Louise Bourgeois, Kara Walker, Yinka Shonibare, and more. Courtesy Artforum.



NEW YORK, NY.- Sotheby's New York presents a special exhibition in partnership with Artforum to showcase six decades of the leading art world publication's covers, which have never before been publicly displayed together. The exhibition, Covering the Art World: Six Decades of Artforum, will feature all 573 Artforum covers published from 1962, when the magazine was founded, to the present day. For the exhibition, original Artforum issues will be displayed chronologically, with individual cover artists identified for each issue, creating a panorama of the history of contemporary art that visually charts the magazine's editorial approach for nearly 60 years, from the early issues when the conversation was still primarily focused on representational art and Abstract Expressionism in the early 1960s, to the development of Minimalism, ... More



Central London Street Scenes (1923) These atmospheric fog-bound scenes were originally shot for Maurice Elvey's Sherlock Holmes feature The Sign of Four, including a climactic speedboat chase down the Thames.



LONDON.- To coincide with the launch of the first phase of Illuminated River, an ambitious new public art commission that will eventually see up to 15 bridges lit along the Thames, the BFI have specially curated an online collection of films drawn from the BFI National Archive, available now to view for free on BFI Player. London's Bridges on Film represents 100+ years of life on the Thames, with the earliest film in the collection, Blackfriars Bridge from 1896. Celebrating the heritage, culture and history of the river these selected films capture the daily interaction of Londoners at work Thames Division (1955), The Open Road (1926), Drills at Southwark and New HQ (1936), Railway Bridge Across the Thames (1968) and at play We Are The Lambeth Boys (1959) Women's Thames Swim (1921), Canoe (1961), Sidewalk Surfing (1978) while showcasing the architecture of the bridges ... More



Ms. Thornton joins Phillips following 12 years at Sotheby's as Senior Director in the Contemporary Art Department. Image courtesy of Phillips.



LONDON.- Phillips announced the appointment of Olivia Thornton as Head of the 20th Century & Contemporary Art Department, Europe. The addition of Ms. Thornton, a well-regarded industry leader, will strengthen Phillips' team of international specialists and broaden the range of expertise the auction house offers collectors. She will be based in London. Ms. Thornton joins Phillips following 12 years at Sotheby's as Senior Director in the Contemporary Art Department. She began her career at Sotheby's in 2006, becoming Head of Day Sales in 2011. During her five years leading the sale, Olivia grew the category by volume and value, building the sale profile through active business getting and sourcing sale-defining art works. As Head of the Department in Europe, Ms. Thornton will be responsible for overseeing all aspects of Phillips' 20th Century & Contemporary auctions and cultivating networks among collectors, dealers, curators an ... More
Quote
Velázquez, when all is said and done, he's the best. Pablo Picasso
---
The Tastemakers: CeCe Barfield Thompson and Alexandra O'Neill | Christie's
---
Flashback
On a day like today, German painter Philipp Otto Runge was born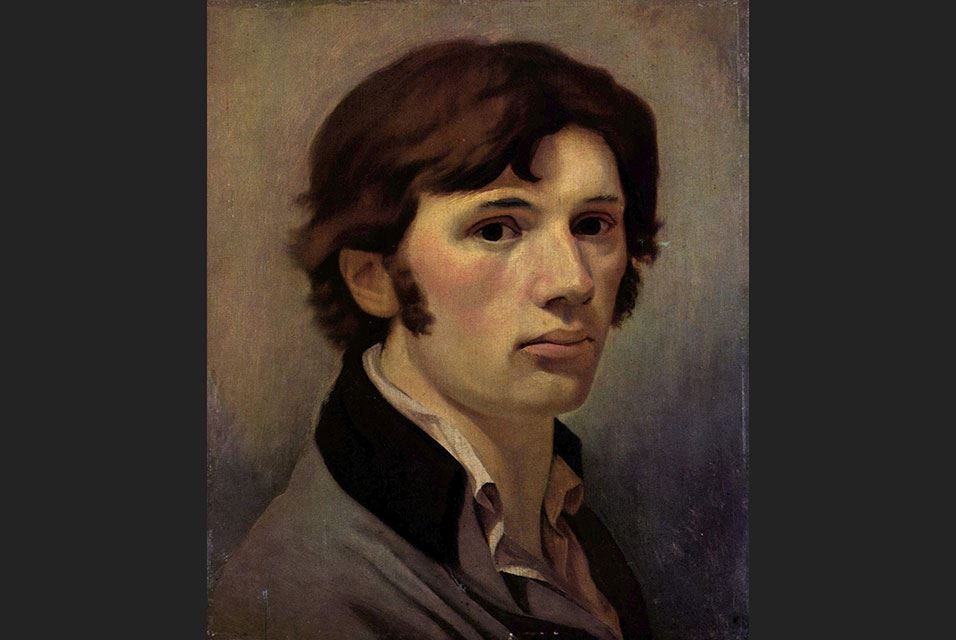 July 23, 1777. Philipp Otto Runge (23 July 1777 - 2 December 1810) was a Romantic German painter and draughtsman. He made a late start to his career and died young, nonetheless he is considered among the best German Romantic painters.
---

Museums, Exhibits, Artists, Milestones, Digital Art, Architecture, Photography,
Photographers, Special Photos, Special Reports, Featured Stories, Auctions, Art Fairs,
Anecdotes, Art Quiz, Education, Mythology, 3D Images, Last Week,
.
Royalville Communications, Inc
produces: