George Caleb Bingham's 'The Jolly Flatboatmen' acquired by the National Gallery of Art
George Caleb Bingham, American (1811 – 1879), The Jolly Flatboatmen, 1846 (detail). Oil on canvas, 96.8 x 123.2 cm (38 1/8 x 48 1/2 in.). National Gallery of Art, Washington. Patrons' Permanent Fund, 2015.18.1
WASHINGTON, DC
.-
George Caleb Bingham's masterpiece, The Jolly Flatboatmen (1846)—considered one of the greatest American genre paintings ever made—has entered the collection of the
National Gallery of Art
, Washington. Known as "the Missouri artist," Bingham was fascinated with American frontier life and is particularly well known for his paintings of trappers and boatmen along the Mississippi and Missouri rivers. The purchase of the painting from the collection of the Richard and Jane Manoogian Foundation was made possible by the Gallery's Patrons' Permanent Fund. The Jolly Flatboatmen is currently on tour in the exhibition Navigating the West: George Caleb Bingham and the River, which began last October at the Amon Carter Museum of American Art, Fort Worth, Texas. The exhibition closed at the Saint Louis Art Museum on May 17, and travels to the Metropolitan Museum ...
More
The Best Photos of the Day
The Andy Warhol Museum opens 'Pearlstein, Warhol, Cantor: From Pittsburgh to New York'
China detains artist and photographer Dai Jianyong for mocking leader Xi Jinping
Stunning self-portrait by renowned Colourist acquired for Scottish National Portrait Gallery




Andy Warhol, View of Concert Hall, ca. 1940s, The Andy Warhol Museum, ©The Andy Warhol Foundation for the Visual Arts, Inc.





PITTSBURGH, PA.- The Andy Warhol Museum announces its latest exhibition, Pearlstein, Warhol, Cantor: From Pittsburgh to New York, opening to the public May 30, 2015. This exhibition explores the work of Philip Pearlstein, Andy Warhol, and Dorothy Cantor as students at Pittsburgh's Carnegie Tech (now Carnegie Mellon University), and as young, aspiring artists in New York City. This period of the late-1940s to early-1950s was one of close association between Warhol and Pearlstein as they were fellow students, roommates in New York, and enthusiastic artists working in commercial illustration. Cantor, one year behind them in school, was equally pursuing her work, but abandoned her practice to start a family with Pearlstein. This exhibition—co-curated by Jessica Beck, assistant curator of art, and Matt Wrbican, chief archivist—is the first to study this important early period for the three artists. "This exhibition sheds light on th ... More





The crinkled facial expression, which Dai himself uses in photographs, has been likened to an anus.





SHANGHAI (AFP).- Chinese police have detained an artist for creating an image of Communist leader Xi Jinping with a crinkled face and a moustache, according to a human rights group. Shanghai police held artist and photographer Dai Jianyong, who posted the image online, on Wednesday for "picking quarrels and provoking trouble", said Chinese Human Rights Defenders, a coalition of Chinese and international rights groups. The photo of Xi, which was re-posted on the organisation's website, showed the Chinese President and Communist Party chief with a moustache that some have compared to that of the leader of Nazi Germany, Adolf Hitler. The crinkled facial expression, which Dai himself uses in photographs, has been likened to an anus. Dai also posted online the image of Xi on a t-shirt, but it was unclear if Dai ever sold or distributed products with the photo. Shanghai police could not be reached for comment on Friday. Dai is being held under "administrative ... More





F C B Cadell (1883-1937), Self-portrait, c.1914. Purchased in 2015 with the assistance of the Art Fund and the Patrons of the National Galleries of Scotland.





LONDON.- A stunning self-portrait by the renowned Scottish Colourist painter F C B Cadell, has been acquired by the Scottish National Portrait Gallery, where it will go on public display for the first time since its acquisition this week. Painted in 1914, it was a highlight of the hugely successful retrospective exhibition of Cadell's work held in 2011-12. The painting has been purchased with a very generous grant of £100,000 from the Art Fund and significant support from the Patrons of the National Galleries of Scotland. It will be hung in the Gallery's Great Hall, to complement the current exhibition Collecting Now, which focuses on the Gallery's growing collection. Like his fellow Colourists, J D Fergusson and S J Peploe, Francis Campbell Boileau Cadell (1883-1937) spent time living in Paris in the early years of the twentieth century and was influenced by direct contact with avant-garde artists working there. In the perio ... More
Exhibition of recent self-portraits by British painter Chantal Joffe on view at Cheim & Read
Exhibition of works from the Berlinische Galerie's collection marks the fortieth anniversary of the museum
Benefit auction to sell portrait by Rockwell for National Museum of American Illustration




Chantal Joffe, SELF-PORTRAIT IN A RED DRESS AND ORANGE CARDIGAN 2014. Oil on board, 83 7/8 x 60 1/4 x 2 3/8 in. Photo: Courtesy Cheim & Read, New York.





NEW YORK, NY.- Cheim & Read is presenting an exhibition of recent self-portraits by British painter Chantal Joffe. This is Joffe's third show at the gallery. It is accompanied by a full-color catalogue with an essay by Louise Yelin. Using, Walls, Floors, and Ceilings: Chantal Joffe opened at the Jewish Museum on May 1 and be on view through October 18. Chantal Joffe is known for larger-than-life, boldly-colored oil paintings of often solitary women. Culled from fashion spreads and photographs, her subjects exude a sort of fearless exhibitionism while simultaneously conveying an intimacy and emotion expected from more familial sources. Fascinated by beauty and the female form, Joffe has commented on the "imaginative narrative" these images provoke, encouraged by the patterns, fabrics, and textures—as well as the ... More





Julie Wolfthorn, Flötenspielerin, um 1900, Berlinische Galerie – Zustiftung der Dr. Jörg Thiede-Stiftung.





BERLIN.- This presentation from the Berlinische Galerie's collection to mark the museum's fortieth anniversary is a multi-facetted tour through the art of Berlin from 1880 to 1980. It ranges from paintings of the late 19th century, when the Kaiser reigned and tastes were largely determined by the moneyed classes, via Expressionism and the East European avant-garde to post-war modern architecture and the "wild" works of the Seventies. Reflecting the interdisciplinary nature of the collection, there is a lively dialogue between paintings, prints, sculpture, photography and architecture. The show illustrates a diversity of artistic styles and credos, but also tensions, polarisations and fresh departures, which remain hallmarks of Berlin as an artistic hub. As a city of the modern age that is attracting more young international artists than ever before, Berlin is still a centre of permanent new beginnings. The ... More





Norman Rockwell (1894-1978), Portrait of John F. Kennedy, 1963, oil on canvas, 22" x 18", signed lower right, Saturday Evening Post, April 6, 1963 cover. Estimate: $4,000,000 - $6,000,000 (Opening Bid: $600,000.





NEWPORT, RI.- In an unprecedented fundraising auction, Norman Rockwell's Portrait of John F. Kennedy will be auctioned at the National Museum of American Illustration's 15th Anniversary Gala, on July 30th, 2015, at the Museum's home, Vernon Court, in Newport, RI. The Kennedy portrait was featured on the April 6, 1963 cover of the Saturday Evening Post, Norman Rockwell's most memorable and most valued commission. Alongside this monumentally important portrait, the Auction will feature art works by Maxfield Parrish, J.C. Leyendecker, Howard Chandler Christy, Ludwig Bemelmans, and other notable artist-illustrators from the Golden Age of American Illustration. Judy Goffman Cutler, NMAI's Co-Founder and Director, reflects on Kennedy's particular importance to Newport: "John ... More
Paris to break hearts with removal of a million 'love locks' from the Pont des Arts
Christie's celebrates 20 years of Modern & Contemporary Indian Art Sales
Exhibition at Bowman Sculpture reunites works by Helaine Blumenfeld and Henry Moore




People take pictures of padlocks hanging on the "Pont des Arts" on May 29, 2015 in Paris. AFP PHOTO / CHARLY TRIBALLEAU.





PARIS.- Too much love can be a bad thing: Paris city officials, exasperated with lovers sealing their passion by clipping padlocks all over the city, are set to remove 45 tonnes of the locks next week. Starry-eyed tourists from all over the world flock to the Pont des Arts bridge spanning the Seine River to attach a lock representing their eternal love, and throw the key into the river. But the now-iconic bridge is buckling under the weight of such devotion, and authorities are desperate to stop the craze. Last year police hurriedly ushered tourists off the Pont des Arts when a section of the footbridge collapsed under the weight of the locks covering the 155-metre-(509-foot-)long bridge. Plastic panels were put up in places to deter lovebirds and authorities launched a drive to get tourists to upload selfies instead of attaching a lock. But nothing stands in the way of true love, ... More





Vasudeo S. Gaitonde, Untitled, 1970 (detail). Oil on canvas, 59 7/8 x 34¾ in. Estimate: £600,000-800,000 / $945,000-1,260,000. © Christie's Images Limited 2015.





LONDON.- To mark the 20th anniversary of Indian Modern and Contemporary Art sales at Christie's, the upcoming South Asian Modern + Contemporary Art sale will take place on 10 June in London. The sale will be led by the recently discovered self-portrait of Amrita Sher-Gil, painted by the artist at the age of 18, in 1931, while she was living in Paris. Further, the sale presents the most important artistic movements that took place in the subcontinent over the period of a century. The majority of the works offered in this auction derives from private collections and have not been seen in public for decades. The sale comprises 76 lots which will go on public view from 5 June until the sale, which takes place on 10 June at 2.30pm, following the Arts of India Sale, which will start at 11.00am. Maqbool Fida Husain (1913-2011), who has been called ... More





Helaine Blumenfeld, The Space Within.





LONDON.- 2015 marks the 30th anniversary of Henry Moore and Helaine Blumenfeld's seminal joint exhibition, A British Dialogue: From Perry Green to Cambridge, at the Alex Rosenburg Gallery, New York. To celebrate, Bowman Sculpture in London presents a major new exhibition reuniting their work, Helaine Blumenfeld / Henry Moore: A Dialogue 1985-2015. The show includes previously unexhibited works by both artists from private collections, together with sculptures from the original 1985 exhibition and exciting new works by Helaine Blumenfeld OBE. The exhibition, which coincides with a new work by Blumenfeld being installed in London's Berkeley Square, runs 22 May – 30 June 2015. Both Blumenfeld and Moore are radical pioneers in carving who have each evolved their own distinctive vocabularies of form. This exhibition takes a fresh look at the legacy of Moore as one of the greatest British artists as well as his influence on ... More
Major overview of work by American photographer Ryan McGinley opens at Kunsthal KAdE
Mead Art Museum at Amherst College announces David E. Little as new Director
Exhibition of new sculpture by artist Tony Matelli on view at Marlborough Gallery




Ryan McGinley, Starry Eyes, 2013, 228.6 x 152.4 cm. Matteo Ghisalberti Collection, Rome. Courtesy: Ryan McGinley/ Galerie Perrotin, Paris.





AMERSFOORT.- Kunsthal KAdE's new summer exhibition is a major overview of work by American photographer Ryan McGinley (b. 1977, New Jersey, US). The show will include works from every series and period in the photographer's career, from the gritty snapshots of his early life in the urban underworld of late-1990s Manhattan right through to his recent, highly aesthetic 'road movie' photographs of young nudes shot amid the untamed nature of the rural United States. Over the last 15 years, Ryan McGinley's photographs have come to symbolise what is now known as the 'hipster' or 'indie' generation. Ryan McGinley came to adulthood in the late '90s, in the then still unruly skateboard and graffiti culture of the Lower East Side area of New York's Downtown Manhattan. He had his first encounter with a camera as a graphic design student in 1997 and ... More





David E. Little is curator and head of the Department of Photography and New Media at the Minneapolis Institute of Arts.





AMHERST, MASS.- Following a highly competitive national search, Amherst College's Mead Art Museum has named a new director. David E. Little, curator and head of the Department of Photography and New Media at the Minneapolis Institute of Arts (MIA), will assume the helm of the Mead on Aug. 31. An experienced teacher and administrator, Little brings 25 years of knowledge and expertise to the position, said Catherine Epstein, dean of the faculty at Amherst. "He is a skilled curator and creator of successful exhibitions, has extensive experience using art collections for educational and curricular goals and has proven himself an adept administrator and fundraiser," she said. "I am confident he will significantly increase the Mead's value as a resource of art and education for our campus and community." Geology professor and Beneski Museum of ... More





Tony Matelli, Installation View, 2015, Garden.





NEW YORK, NY.- Marlborough Chelsea is presenting Garden an exhibition of new sculpture by Tony Matelli in both their Chelsea and Lower East Side Locations. Comprising several distinct but interrelated bodies of work, the exhibition builds on the artist's iconoclastic thematic and conceptual modes, as well as expanding his repertoire of material treatments. The astonishing craftsmanship required in producing Matelli's hyper-realistic sculpture is met with an equally potent narrative cocktail of existential dread, a fatalistic sense of human limitations, and a contrarian's dark humor. The centerpiece of the exhibition is a pair of inverted human figures in painted cast silicone. While the sculptures are inescapably evocative of Adam and Eve, the duo is clearly contemporary and the artist intends them as a more generic couple. Still, the piece reminds us that the expulsion from Paradise is a perpetual and universal state, and poi ... More
Joseph Cornell: Wanderlust
---
Flashback
On a day like today, Westminster's Big Ben rang for the first time in London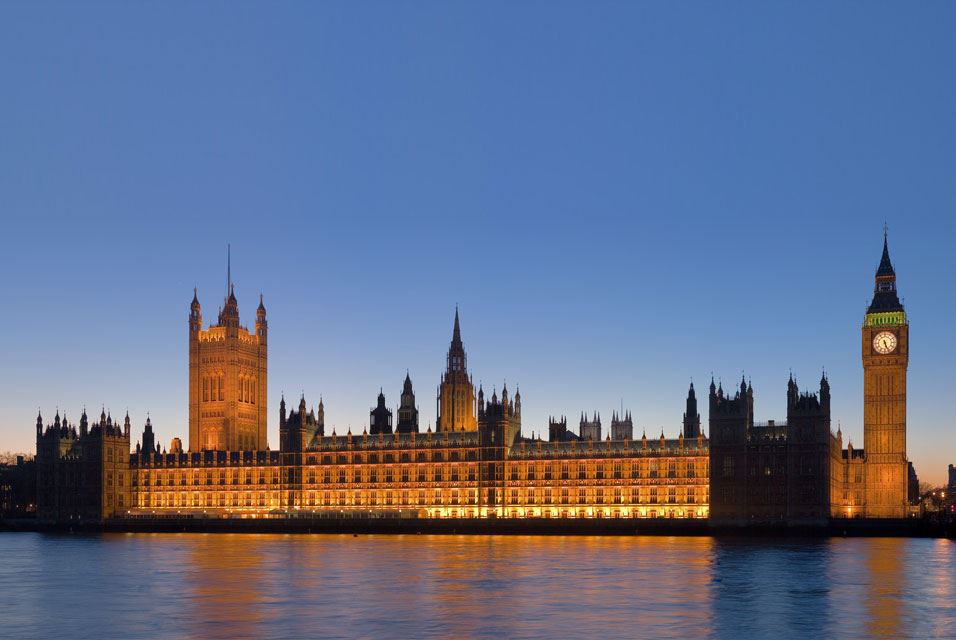 June 30, 1859. LONDON.- Big Ben is the nickname for the great bell of the clock at the north end of the Palace of Westminster in London, and is often extended to refer to the clock or the clock tower as well. Big Ben is the largest four-faced chiming clock and the third-tallest free-standing clock tower in the world. It celebrated its 150th anniversary in May 2009 (the clock itself first ticking on 31 May 1859), during which celebratory events took place.
---

Museums, Exhibits, Artists, Milestones, Digital Art, Architecture, Photography,
Photographers, Special Photos, Special Reports, Featured Stories, Auctions, Art Fairs,
Anecdotes, Art Quiz, Education, Mythology, 3D Images, Last Week,
.
---
Royalville Communications, Inc
produces: