McNay Art Museum in San Antonio explores 150 years of Coney Island
The exhibition features more than 140 objects, comprised of both celebrated icons of American art and rarely shown works from both public and private collections, including paintings, drawings, photographs, prints, circus posters, sideshow banners, architectural artifacts and carousel animals.
SAN ANTONIO, TX
.-
The spirit of Coney Island is alive in South Texas as the
McNay Art Museum
is presenting Coney Island: Visions of an American Dreamland, 1861–2008, on view through September 11, 2016. The exhibition explores and celebrates Coney Island, the most iconic, uniquely American Amusement Park in the United States, which has served as national cultural symbol inspiring artists, musicians, novelists, poets, and filmmakers. From Coney Island's beginning as a watering hole for the wealthy, through its transformation into an entertainment mecca for the masses, to the closing of Astroland Amusement Park following decades of urban decline, this first-of-its-kind exhibition uses visual art as a lens to explore ...
More
The Best Photos of the Day
Taco Dibbits announced as new General Director of the Rijksmuseum in Amsterdam
Exhibition devoted to Alexander Calder and Peter Fischli and David Weiss opens at Fondation Beyeler
Museum-worthy antiquities, ancient & ethnographic art form cornerstones of Artemis Gallery's auction


Taco Dibbits. Photo: RVDA.



AMSTERDAM.- The Board of Trustees of the Rijksmuseum in Amsterdam has announced Taco Dibbits as their new director. Dibbits (1968) is an art historian (Vrije Universiteit Amsterdam and Cambridge, 1993) and has been the Director of Collections at the Rijksmuseum since 2008. Dibbits takes over from Wim Pijbes, who will step down on 15 July 2016. The Dutch Minister for Culture, Jet Bussemaker (OCW), endorsed with enthusiasm to the choice of the Trustees. The Workers Council of the Rijksmuseum has also advised positively on the decision. Dibbits has worked for the Rijksmuseum since 2002. He played a central role in the display and presentation of the new Rijksmuseum, which reopened its doors in 2013 after a ten year renovation. He was deeply involved in the development of the Rijksstudio, the Rijksmuseum's successful new website. Dibbits also worked on the museum's major acquisitions, such as a the Bacchant from Adriaen de Vries (2015) ... More



Alexander Calder, Apple Monster, 1938. Wood, wire, and paint, 167.6 x 141 x 82.6 cm. Calder Foundation, New York, Gift of Alexander S.C. Rower in memory of Mary Calder Rower, 2015 © 2016 Calder Foundation, New York / ProLitteris, Zurich. Photo: Calder Foundation, New York / Art Resource, New York.



BASEL.- From 29 May through 4 September 2016, the Fondation Beyeler is presenting a comprehensive exhibition devoted to American artist Alexander Calder and Swiss artists Peter Fischli and David Weiss, who worked as partners under the name of Fischli/Weiss. Following the successful presentation of Calder Galleries I to III (2012-2015) at the Fondation Beyeler in collaboration with the Calder Foundation, "Alexander Calder & Fischli/Weiss" will offer a distinctive new perspective into Calder's work. The seminal exhibition focuses on the fleeting, precarious and exhilarating moment of fragile balance as expressed through the works of Calder and Fischli/Weiss in the early- and late-twentieth century, respectively. Their exemplary ... More



Large, rare Olmecoid jade maskette, auctioned to benefit animal charities in Taos, N.M., est. $7,000-$9,000. All images courtesy Artemis Gallery.



BOULDER, COLO.- While predicting the future is an exercise that fascinates all ages, looking back on various early civilizations and imagining how they lived, evolved and blended is just as intriguing. "It's like assembling a giant, global jigsaw puzzle," said Bob Dodge, co-owner of Artemis Gallery in Boulder, Colorado. "With every collection we view and every auction we produce, some amazing new detail comes to light that we didn't know previously, and we love that." One of the most reliable ways for any student of antiquities to expand their base of knowledge is to browse through Artemis Gallery's online catalogs, including the one for their next high-profile sale, which will be held on Thursday, June 2, 2016. The company's Exceptional Antiquities and Ethnographic Art Auction will feature museum-worthy examples of classical antiquities, ancient and ethnographic art, as well as tribal relics, ancient ... More
Cindy Sherman's first major solo exhibition opens at Brisbane's Gallery of Modern Art
First Canadian exhibition for renowned photographer Steve McCurry at Galerie Got Montréal
The Musée d'art contemporain de Montréal renewal project gets the green light


Cindy Sherman (United States b. 1954), Untitled #353, 2000. Image courtesy: The artist and Metro Pictures, New York © The artist.



BRISBANE.- The first Australian solo exhibition in more than 15 years by New York-based artist Cindy Sherman opened at Brisbane's Gallery of Modern Art this past weekend. Queensland Art Gallery | Gallery of Modern Art (QAGOMA) Director Chris Saines said the exhibition, showing until 3 October, will include Sherman's two subversive fashion house collaborations, 'Balenciaga' 2007­–08, and 'Chanel' 2010–2013, her iconic 'Head shots' 2000-02 and 'Clowns' 2003–04, as well as the 'Society portraits' from 2008. 'These intriguing, beautiful and at times challenging characters come to life in 56 large-scale photographs,' Mr Saines said. 'In addition, the exhibition's centrepiece is an immense 5 metre-tall mural featuring a cast of even more eclectic and imposing personas. 'Cindy Sherman is one of the most recognised and influential artists of our ... More



Afghan Girl, Sharbat Gula Nasir Bagh Refugee Camp, Peshawar, Pakistan, 1984 © Steve McCurry.



MONTREAL.- Galerie Got Montréal hosts the first Canadian exhibition featuring the work of internationally-renowned American photographer Steve McCurry, member of the Magnum Agency. On view from May 27 to June 30, 2016, this exhibition-sale features over fifteen photographs from the award-winning photographer, and marks the official opening of Galerie Got Montréal, located at 50 Saint-Paul Street West, in Old Montréal. From the young Afghan Girl, who graced the cover of National Geographic, to the famous photograph of the steam locomotive in front of the Taj Mahal, the public will discover the brilliance of the photographer's mythical work. Galerie Got Montréal is the only official representative of Steve McCurry in Canada. Steve McCurry, recognized universally as one of today's finest image-makers, has won many of photography's top awards. Best known for his evocative color photography, McCurry, in the finest ... More



The renewal of the MAC will bring a real burst of fresh energy to the Musée and to its ever growing public.



MONTREAL.- The Musée d'art contemporain de Montréal welcomed the announcement of $18.85 million in financial commitment made by Mélanie Joly, Minister of Canadian Heritage, giving the green light to the museum's major renewal project put forward in 2011. This funding envelope is matched by the $18.85 million in support also confirmed today by Hélène David, Acting Minister of Culture and Communications of Québec, and completes the public portion of the funding necessary for the MAC's renewal. The project will allow the Musée to carry out its mission even more fully and vigorously, and will bolster its role as Canada's premier museum of contemporary art. The renewal of the MAC will bring a real burst of fresh energy to the Musée and to its ever growing public. It will enhance visitors' connection with contemporary art by expanding the spaces devoted to displaying the Permanent Collection and ... More
Ukranian art buyer hands back stolen 18th-century Dutch masterpiece
Palm Beach Modern hits milestone with first million-dollar-plus auction of modern art and design
MacDougall's Russian works of art sale includes rare Vinogradovs discovered in South Africa


Ukrainian authorities said they recovered four paintings that are part of a group of 24 Dutch Golden Age masterpieces that went missing from the Netherlands' Westfries Museum in 2005.



THE HAGUE (AFP).- A Ukranian art buyer has handed back a missing 18th-century painting stolen a decade ago from a Dutch museum, bringing the total number of masterpieces retrieved from the heist to five, officials said on Monday. "A Ukranian resident returned one of the 24 paintings that were stolen from the Westfries Museum to the Dutch Embassy in Kiev," said Marieke van Leeuwen, spokeswoman for the Hoorn municipality in northwest Netherlands where the museum is based. "The man had brought in the painting in good faith and with a certificate of authenticity," Van Leeuwen added in a statement. He did not say how the buyer came into possession of the latest returned painting, Izaak Ouwater's 1784 piece entitled "Nieuwstraat in Hoorn", valued at around 30,000 euros ($33,400). Twenty-four Dutch Golden Age masterpieces and 70 pieces of silverware were stolen from the ... More



Angel Botello sculpture, 'Girl Standing with Umbrella,' $57,500. All images courtesy of Palm Beach Modern Auctions.



WEST PALM BEACH, FLA.- On May 14, Palm Beach Modern Auctions celebrated its first million-dollar-plus single-day auction. The buoyant result was proof that the demand for superior-quality modern design, art and access of modern design, art and accessories is stronger than ever and global in reach. More than 125 in-house bidders battled 1,600+ online bidders from 16 countries, while five phone lines buzzed with activity. The final tally at the end of the day was $1,062,500 (all prices quoted include 25% buyer's premium) for 550 lots. "It was a terrific sale. We had a high sell-through rate, new records were set, and we learned – to our great satisfaction – that we attract serious buyers for even niche categories in the modern-design spectrum," said Palm Beach Modern's auctioneer and co-owner Rico Baca. Finishing at the top of prices realized, a massive 41-inch-tall figural bronze by Angel Botello (Puerto ... More



Sergei Vinogradov (1869-1938), Church of St Nicholas, Inner Entrance. Estimate £60,000-90,000.



LONDON.- The forthcoming sale at MacDougall's on 8 June 2016 features a pair of Vinogradovs discovered in South Africa. The owner's grandfather escaped from Russia in 1918. While marketing in Riga in 1935 he acquired the Vinogradov paintings. The canvasses have stayed in the same family since then, moving with them to South Africa, giving the works exceptional provenance. The two canvasses belong to Vinogradov's renowned series of works from 1928 to 1929, dedicated to the age-old and exceedingly beautiful Pskovo-Pechersky Monastery of the Holy Dormition. The canvasses embodied Russia for the collector, whose Swiss father spent close to two decades, representing the famous Swiss pharmaceutical company Roche in Saint Petersburg, 1900 to 1918. A rare early work by Wassily Kandinsky is also featured in MacDougall's Russian Art Auction, 8 June 2016. Rural Landscape (£280,000-350,000) demonstrates that the celebrated ... More
"RED! Utopian visions from the Soviet Union 1930-1941" on view at the Van Abbemuseum
A creation by glass designer René Lalique from 1913 dominates Artcurial's Art Deco auction
Quinn's June 11 auction features important Australian Aboriginal artworks


omslag van het tijdschrift de USSR in opbouw, 1940 nr. 10. Russische soldaat draagt kind. Montage van Es en El Lissitzky.



EINDHOVEN.- After the Russian revolution in 1917 the rulers in the new Soviet Union decided on a unique approach to propagating their ideas. The Soviet ideology would be presented via radical avant-garde designs created by the country's cultural elite. As fervent supporters of the new order, authors and visual artists formed an artistic army, so to speak, that like the Red Army was at the service of the state. Particularly in the 1930s no other nation in the world employed as many top rate artists for propaganda purposes as the Soviet Union. RED! comprises more than 150 utopian visions from the Soviet Union dating from 1930 to 1941. Visualising the communist equality ideal was one of the main objectives of The USSR in the Making, a monthly broadsheet magazine published from January 1930 to May 1941. Besides the Russian edition the magazine was also published in English, French, German and as from 1930 ... More



René Lalique, vase Trois figures d'hommes. © Artcurial.



PARIS.- Art Deco was put under the limelight on Tuesday 24th May 2016. The auction led by François Tajan reached a total sum of 1 308 971€ / 1 466 047 $. The collectors did not miss out on the much-awaited event, marked by the sale of a prestigious private collection (lots 1-53) and also the furniture from the Parisian offices of the Port Autonome de Marseille by Maxime Old in 1970/71 (lots 140-164.) A creation by René Lalique from 1913 clearly dominated the auction – a white glass blown vase made from a wax mould called, Trois figures d'hommes (lot 75), was sold for 282 000 € / 315 840 $ including premium. After a long battle, a collector present on the phone finally won the bid. The piece attained the third highest price for a vase by the artist sold at auction. The auction started at 7pm with the sale of the interior of a Parisian collector's apartment (lots 1-53) and this part alone totalled 338 260 € / 378 851 $ and was marked by the success of the silverw ... More



Emily Kame Kngwarreye (Aboriginal Australian, 1916-1996), 'My Country 1994,' acrylic on canvas, est. $2,500-$3,500.



FALLS CHURCH, VA.- Virginia's most respected estate-auction specialists, family-owned Quinn's Auction Galleries, will conduct a 433-lot sale of fine and decorative art on Saturday, June 11, 2016. All forms of bidding will be available, including live via the Internet. The top-estimated artwork in the sale is Lot 104, a signed acrylic-on-canvas artwork by revered Australian aboriginal artist Clifford Possum Tjapaltjarri (1932-2002), also widely known by the abbreviated name "Clifford Possum." The 48 by 32-inch artwork titled "Leura Leura Dreaming" is a compelling and complex creation of dots commingled with a curved, multicolor pattern. The 1996 work comes with particularly strong provenance that consists of a gallery certificate of authenticity with a photo of the artist holding the actual painting, plus a videotape and artist's tools. "We are honored to present this painting at auction," said Quinn ... More
Quote
I have wasted all my youth chained to his (Pope Julius) tomb. Michelangelo Buonarroti
More News
---
Red Carpet Jewels: Get the Look
---
---
Flashback
On a day like today, Abstract painter Larry Zox was born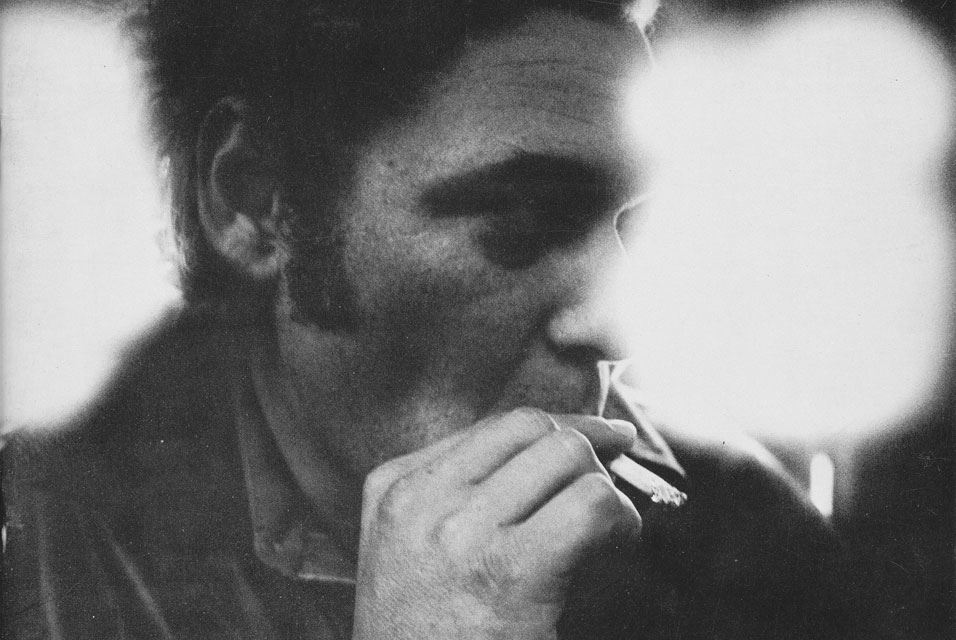 May 31, 1937. Born in the heartland, Des Moines, Iowa, on May 31st, 1937, Larry Zox was a distinctly American artist whose exuberant geometric abstractions made a strong contribution to the Color Field movement of the 1960s and '70s. In its heyday, Zox's studio on 20th Street was known as a colorful gathering place for artists, jazz musicians, bikers and boxers. A powerful, muscular man Zox often trained with boxers to maintain the kind of energy he believed he needed for creating his large-scale works.
---
---

Museums, Exhibits, Artists, Milestones, Digital Art, Architecture, Photography,
Photographers, Special Photos, Special Reports, Featured Stories, Auctions, Art Fairs,
Anecdotes, Art Quiz, Education, Mythology, 3D Images, Last Week,
.
Royalville Communications, Inc
produces:







Tell a Friend
Dear User, please complete the form below in order to recommend the Artdaily newsletter to someone you know.
Please complete all fields marked *.
Sending Mail

Sending Successful