The Best Photos of the Day
Quote
Michelangelo Buonarroti was a good man, but he did not know how to paint. El Greco
---
The Little Gothic Bridge that Inspired Feininger's Cubist Masterpiece
---
Flashback
On a day like today, English photographer Henry Fox Talbot, was born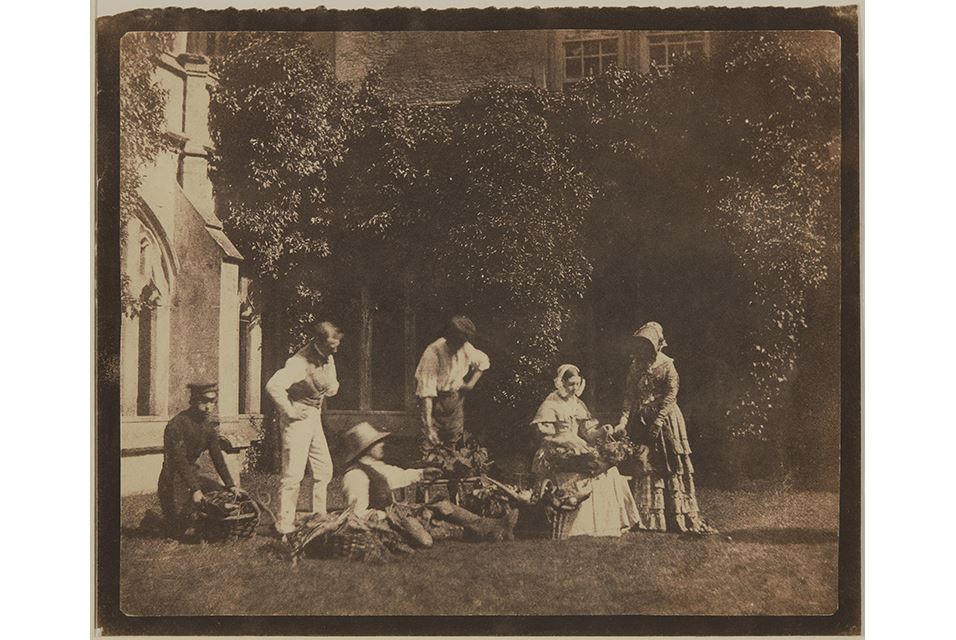 October 11, 1800. William Henry Fox Talbot (11 February 1800 - 17 September 1877) was a British scientist, inventor and photography pioneer who invented the salted paper and calotype processes, precursors to photographic processes of the later 19th and 20th centuries. His work in the 1840s on photomechanical reproduction led to the creation of the photoglyphic engraving process, the precursor to photogravure. In this image: William Henry Fox Talbot, Rev. Calvert Richard Jones, "The Fruit Sellers," before December 13, 1845, salted paper print from a calotype negative, H: 6 11/16 x W: 8 1/4 in. image, Gift of the William Talbott Hillman Foundation.
---

Museums, Exhibits, Artists, Milestones, Digital Art, Architecture, Photography,
Photographers, Special Photos, Special Reports, Featured Stories, Auctions, Art Fairs,
Anecdotes, Art Quiz, Education, Mythology, 3D Images, Last Week,
.
Royalville Communications, Inc
produces:







Tell a Friend
Dear User, please complete the form below in order to recommend the Artdaily newsletter to someone you know.
Please complete all fields marked *.
Sending Mail

Sending Successful