Solid gold and lapis lazuli sword made by the best craftsman in France offered at Rouillac
Auctioneer Aymeric Rouillac presenting a Napoleonic court sword manufactured by French goldsmith Martin Guillaume Biennais (1764-1843) and later offered to Compte Lespine Charles by José Miguel Carvajal, Duke of San Carlos. This piece will be auctioned on June 7, 2015 at a sale organised by the auctioneer Aymeric Rouillac and the castle of Artigny near Tours. AFP PHOTO / GUILLAUME SOUVANT.
TOURS
.-
A very rare sword in solid gold and lapis lazuli created by Biennais, Napoleon the 1st's personal craftsman, for the Duke of San Carlos, will be put to auction – starting at 100,000 euros – by
Rouillac
, on Sunday June 7th, 2015, at the Castle of Artigny, in Touraine (France). "San Carlos was the richest man of Peru at his time and served as well as a diplomat under the orders of Ferdinand VII, King of Spain. He received this sword in 1815", tells us auctioneer Aymeric Rouillac, who goes on to say: "in some fashion, the sword served as a reward for his work, given the fact that he had helped the Bourbons recover their Spanish throne after the Napoleonic invasion". Goya, the Spanish painter, portrayed the Duke with his sword on a great painting that shall be exposed this autumn at the National Gallery of London. The sword is signed by Martin Guillaume Biennais, who was, at his ...
More
The Best Photos of the Day
British Museum to present a live 30 minute broadcast from "Defining beauty: the body in ancient Greek art"
Sculpture in the City announces artworks for 5th edition of public sculpture exhibition
Marie Antoinette's armchair among highlights in Christie's Important French Furniture and Works of Art sale




Marble statue of a discus-thrower (discobolus) by Myron. Roman copy of a bronze Greek original of the 5th century BC. Height 173cm x width 100cm. © The Trustees of the British Museum.





LONDON.- At 6.30pm on Thursday 28 May, the British Museum will present a live 30 minute broadcast from its current blockbuster exhibition, Defining beauty: the body in ancient Greek art, sponsored by Julius Baer. This unique broadcast will be live-streamed using the hugely popular Periscope app to share the secrets of these remarkable works of Ancient Greek art. Viewers will be treated to an exclusive live guided tour of the exhibition by TV historian Dan Snow. The broadcast will be entitled 'Discover the naked truth behind Greek art with Dan Snow in this exclusive live tour' and will begin as the British Museum closes to the public. Dan will invite all those watching to join in with his journey around the exhibition, getting up close to iconic white marble statues, exquisite works in terracotta and beautiful bronzes and fascinating vases. As the tour progresses, viewers will be able to ... More





Damien Hirst, Charity, (2002-2003). Photographed by Mike Parsons © Damien Hirst and Science Ltd. All rights reserved, DACS 2015.





LONDON.- Sculpture in the City, the dynamic yearly public art exhibition in the City of London, returns this summer with a selection of contemporary art pieces placed in and around the Square Mile. Launching on the 9th of July, the exhibition will include works from internationally renowned artists including Damien Hirst, Sigalit Landau, and Bruce Beasley. In addition, an Ai Weiwei work will be installed in September to coincide with the Royal Academy's much anticipated exhibition of this celebrated artist. Now in its fifth year, the Sculpture in the City initiative aims to enhance our urban environment with cutting-edge contemporary works from leading artists. Set amongst London's iconic architectural landmarks, such as Norman Foster's Gherkin, The Leadenhall Building (aka The Cheesegrater), and the Lloyd's building by Richard Rogers, this open-air exhibition not only enriches the workday experience ... More





A royal Louis XVI giltwood fauteuil en bergère which was made for Marie Antoinette by François II Foliot. Estimate: £300,000-500,000. Photo: Christie's Images Ltd 2015.





LONDON.- For centuries Christie's has been the auction house of choice for landmark sales of French decorative arts, including the Givenchy, Lagerfeld, Ojjeh, Rothschild, Wildenstein, Riahi and Champalimaud collections. This tradition continues with Taste of the Royal Court: Important French Furniture and Works of Art from a Private Collection, in London on 9 July. Comprising 22 superb examples of 18th century French decorative arts, this sale exemplifies the outstanding quality and prestigious provenance that has driven the most refined and exacting collectors throughout the centuries in their passionate pursuit for exquisite objects. The furniture and works of art in the collection, many of which are at auction for the first time, were created for some of the most celebrated patrons of the 18th century: Queen Marie Antoinette, Duke Albert de Saxe-Teschen, Jean Baptiste de ... More
Morris Graves' V.S. Gaitonde drawings and other South Asian works of art offered at Bonhams
Julien's Auctions presents: Property from the Estate of Sid and Florence Caesar
Works by Chagall, Renoir, Hodler and Botero offered at Koller Zurich sale in June




M.F. Husain - Untitled (Horse). Photo: Bonhams.





LONDON.- A series of six works by V.S. Gaitonde, one of India's most important modern artists, will be offered at Bonhams Modern and Contemporary South Asian Art sale on June 11th in London. The six ink on paper drawings (estimated between £20,000-35,000 each) were acquired directly from the artist by American abstract painter Morris Graves, who visited Gaitonde's studio in 1963. He was so excited by the works that he sent an aerogram that same day to Dan and Mariam Johnson of the Willard Gallery in New York. 'One of the finest painters I have ever seen,' he wrote of Gaitonde. 'He is 100 per cent artist – a great & sincere (+ humble - + unconscious gift)…He is an abstract painter with something unspeakably beautiful & clean added. They are the most beautiful landscapes of the mind plus light...' Gaitonde, who produced perhaps six paintings a year, is known for his non-representational ... More





Sid Caesar stage worn jacket and trousers.





BEVERLY HILLS, CA.- Julien's Auctions, the auction house to the stars, announces Property from the Life and Career of Sid and Florence Caesar. The collection, which will be featured in the highly-anticipated Julien's Auctions Hollywood Legends event in Beverly Hills on June 26 and 27, 2015, includes an array of personal effects from the late comedian and actor's Los Angeles estate in Trousdale, career memorabilia, fine art and fine jewelry. Ground-breaking comedian Sid Caesar was a two-time Emmy Award winner who broke comedic ground with partner Imogene Coca with a 90-minute live program in the 1950s called "Your Show of Shows." The show was an immediate success and was to become one of the most influential programs in TV's golden era, launching the careers of many. Caesar performed for six decades in movies and television and is considered by fellow ... More





Fernando Botero, Mother and Child. 2003. Oil on canvas. Signed and dated: Botero 03. 123 x 93.5 cm. CHF 340 000 / 400 000





ZURICH.- Koller dedicates its June auctions to Modern, Contemporary and Swiss Art. Top lots in the auction will include "La famille du pêcheur" by Marc Chagall, the important Symbolist composition "Urkraft" by Ferdinand Hodler, three paintings by Pierre-Auguste Renoir and the impressive portrait "Mother and Child" by Fernando Botero. From the "painter poet" Marc Chagall comes "La famille du pêcheur", an oil painting composed of shades of deep blue. Produced in 1968, it has been exhibited in major Chagall retrospectives such as at the Pushkin Museum in Moscow in 1987, at the Galleria d'Arte Moderna in Turin in 2004 and at the Museum of Art in Seoul. It will now be presented at Koller with an estimate of CHF 2.5 to 3 million. Three paintings by Pierre-Auguste Renoir will lead the selection of ... More
Reconstructing London: Visions of the city after World War II by Ernst Haas on view at Atlas Gallery
John James Audubon's wild America celebrated in Currier Museum of Art exhibition
First UK exhibition of the leading glassmaker Lino Tagliapietra opens at Mallett Antiques




Ernst Haas, Child, London, 1951. Vintage silver gelatin print. Estate stamp on print verso. 9.5 x 13.5 inches.





LONDON.- Atlas Gallery announces an exhibition of rarely seen images by Austrian photographer Ernst Haas (1921-1986), which reveal post-war London in the years 1949 to 1951. 32 images from the collection, which has never been on public display before, reconstructs London emerging from two of the darkest decades in its recent history into a bustling dynamic entity. From Haas's unique position as a European photographer with the benefits of time spent documenting New York, the photographer imbues London with energy, humour and progressiveness more associated with an American city. A photojournalist at the beginning of his career, Haas documented daily life with a keen but empathetic eye for London's changing character, and the levity and stoicism of its occupants. The vintage collection comprises 94 black and white vintage prints and is being presented and sold as a single ... More





John James Audubon, Pennants Marten (Fisher), 1845-48, Hand-colored lithograph. Courtesy of New Hampshire Audubon, Concord, New Hampshire.





MANCHESTER, NH.- America's westward expansion in the mid-19th century was a story of adventure, but also of profound environmental impact. That story is embodied in the life and work of a man who documented the birds and animals of frontier America. John James Audubon had already achieved fame from his groundbreaking publication, The Birds of America when he set his sights on the country's mammals. From Birds to Beasts: Audubon's Last Great Adventure, on view at the Currier Museum of Art from May 23 through August 30, 2015, will take you on Audubon's 1843 journey up the Missouri River to observe and study some of America's most iconic creatures. "What set Audubon apart from other naturalists of the time was the way he embedded stories in his beautiful, detailed illustrations," said Andrew Spahr, ... More





Tagliapietra is the most ambitious and influential glassmaker of his generation.





LONDON.- Mallett announces Glass Ambition, the first UK exhibition of world-renowned Lino Tagliapietra, the 80-year-old Venetian master glass blower. The exhibition features new works by the artist, showcased at Ely House between 26 May and 4 July 2015. Tagliapietra is the most ambitious and influential glassmaker of his generation. His vessels push the boundaries of traditional glass with monumental, new forms and spectacular colours. Each piece is unique in number and personal to the maestro, who only works using the blowing canes he makes and the glass colours he creates. Tagliapietra lives on the island of Murano with his family and travels twice a year to Seattle, where he has access to studios and ovens large enough to blow his immense masterpieces. This extraordinary exhibition reconnects Mallett with its historical interest in glass. For many years, Mallett had a highly respected glass ... More
New publication explores the National Galleries of Scotland's impressive collection
Sotheby's Paris 20th Century Design Sale brings €7 million, exceeding high estimate
Senior Curator of Modern and Contemporary Glass, Tina Oldknow, to retire from Corning Museum of Glass




Sir John Leighton handpicks 100 masterpieces from the National Galleries of Scotland collection.





EDINBURGH.- This week will see the release of a new publication 100 Masterpieces from the National Galleries of Scotland, a detailed and lavishly-illustrated overview of one of the finest collections of Western art in the world. Written by John Leighton, the Galleries' Director-General, the book brings together some of the greatest and best-loved treasures from the Scottish National Gallery, the Scottish National Portrait Gallery and Scottish National Gallery of Modern Art. Though relatively small in comparison to other great public galleries and museums across Europe, the collection of the National Galleries of Scotland (NGS) is renowned for its depth and quality. Covering the period from the late Middle Ages to the present day, John Leighton's selection of highlights includes major works by some of the most celebrated names in art history, from Titian, Rembrandt and Vermeer right through to Picasso, Hockney and Warhol. Thi ... More





Jean Royère, Paire de fauteuils Boule dit Ours Polaire, vers 1948-1949. Tapissés de velours vert, quatre pieds cylindriques en chêne. Hauteur : 71cm ; Largeur : 93 cm ; Profondeur : 93 cm. Estimate: 120 000 – 150 000€. Sold for: 543 000 €. Photo: Sotheby's.





PARIS.- The results of today's design auction again underscore the buoyancy of works on each market of this segment from original collections or private groups. The selection of high quality pieces our experts offered won praise from collectors. "Despite the wide range of works and periods, the auction was very consistent," said Cécile Verdier, the European head of Sotheby's European Design department and the auctioneer. "Whether it be Gallé glass, Royère furniture or creations by Rousseau, Ruhlmann, Gruber, du Plantier, Lalanne, Giacometti and Branzi, the leitmotiv was likely poetry, refinement and quality craftsmanship. We're delighted to have brought recognition to postwar pieces by Marc du Plantier and to have shattered the artist's previous record." Works by the 20th-century's greatest decorative ... More





Tina Oldknow led successful installation of new Contemporary Art + Design Wing, reinstallation of Modern Galleries, and organized countless special exhibitions. Photo: Courtesy of the Corning Museum of Glass.





CORNING, NY.- Karol Wight, president and executive director of The Corning Museum of Glass, announced today that senior curator of modern and contemporary glass, Tina Oldknow, will retire in September 2015. Since 2000, Oldknow has been responsible for all curatorial aspects of the glass collections dating from 1900 to the present. "Tina's impact on our organization over the past 15 years has been tremendous," said Wight. "She has transformed the displays and collections of the Museum, curated numerous popular exhibitions, is known as a leading expert in the field, and is simply a marvelous colleague. Her magnificent recent installation of our new Contemporary Art + Design Galleries is the exclamation point to her career here and a gift to all who love contemporary art in glass." Oldknow ... More
Quote
Indifferent pictures, like dull people, must absolutely be moral. William Hazlitt
More News
---
Bonhams HK - Fine Jewellery and Jadeite sale
---
---
Flashback
On a day like today, Russian painter Ivan Kramskoi was born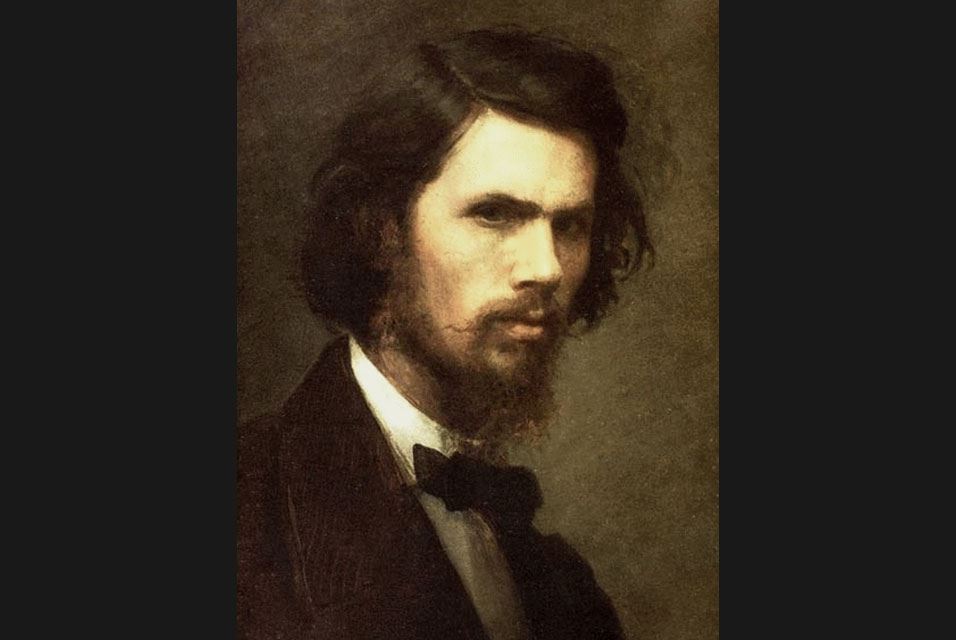 May 27, 1837. Ivan Nikolaevich Kramskoi (June 8 (O.S. May 27), 1837, Ostrogozhsk - April 6 (O.S. March 24), 1887, Saint Petersburg; was a Russian painter and art critic. He was an intellectual leader of the Russian democratic art movement in 1860-1880.
---
---

Museums, Exhibits, Artists, Milestones, Digital Art, Architecture, Photography,
Photographers, Special Photos, Special Reports, Featured Stories, Auctions, Art Fairs,
Anecdotes, Art Quiz, Education, Mythology, 3D Images, Last Week,
.
Royalville Communications, Inc
produces: